🍑 The teddy bear day ! Drawing 🌸 Sakura card captor scene 🌸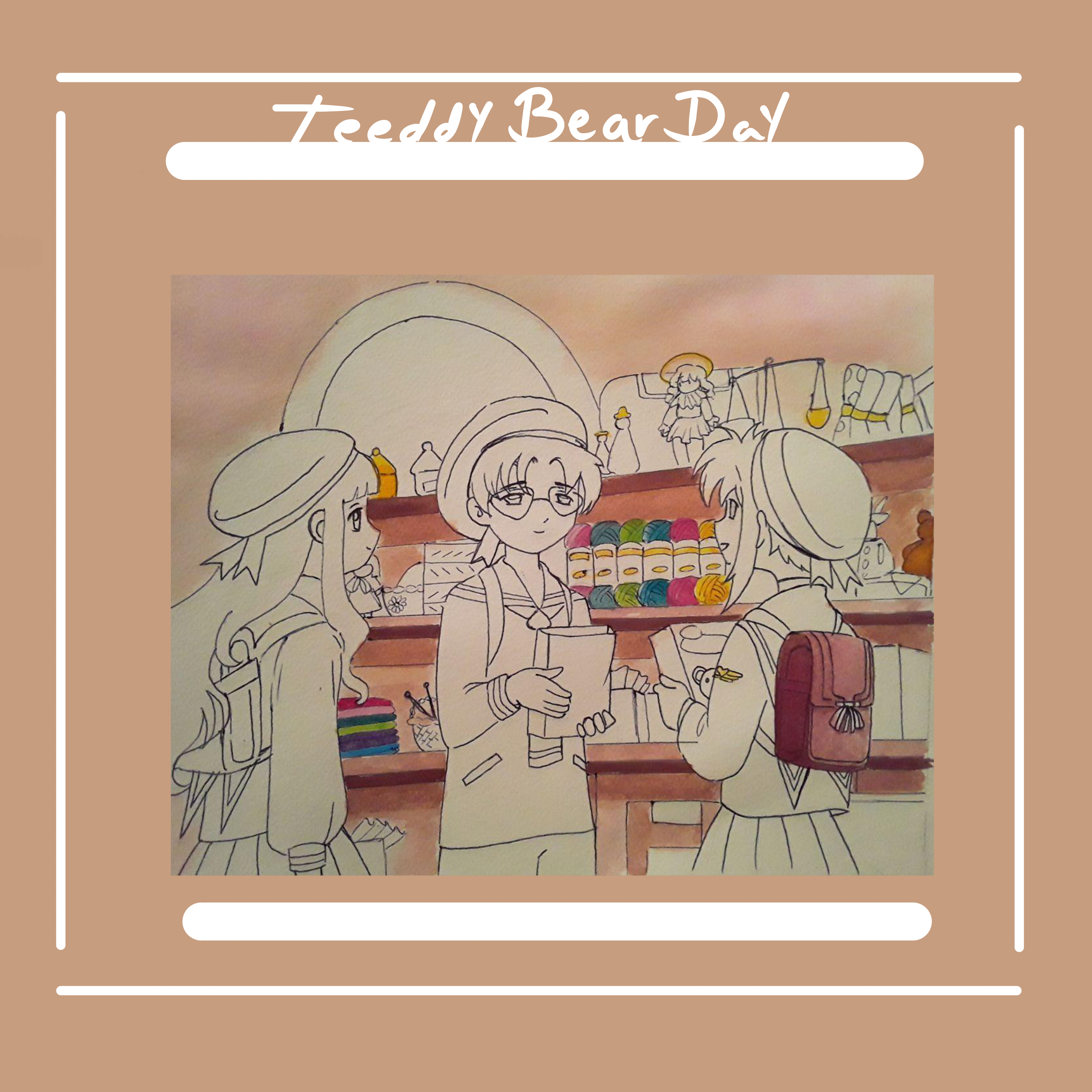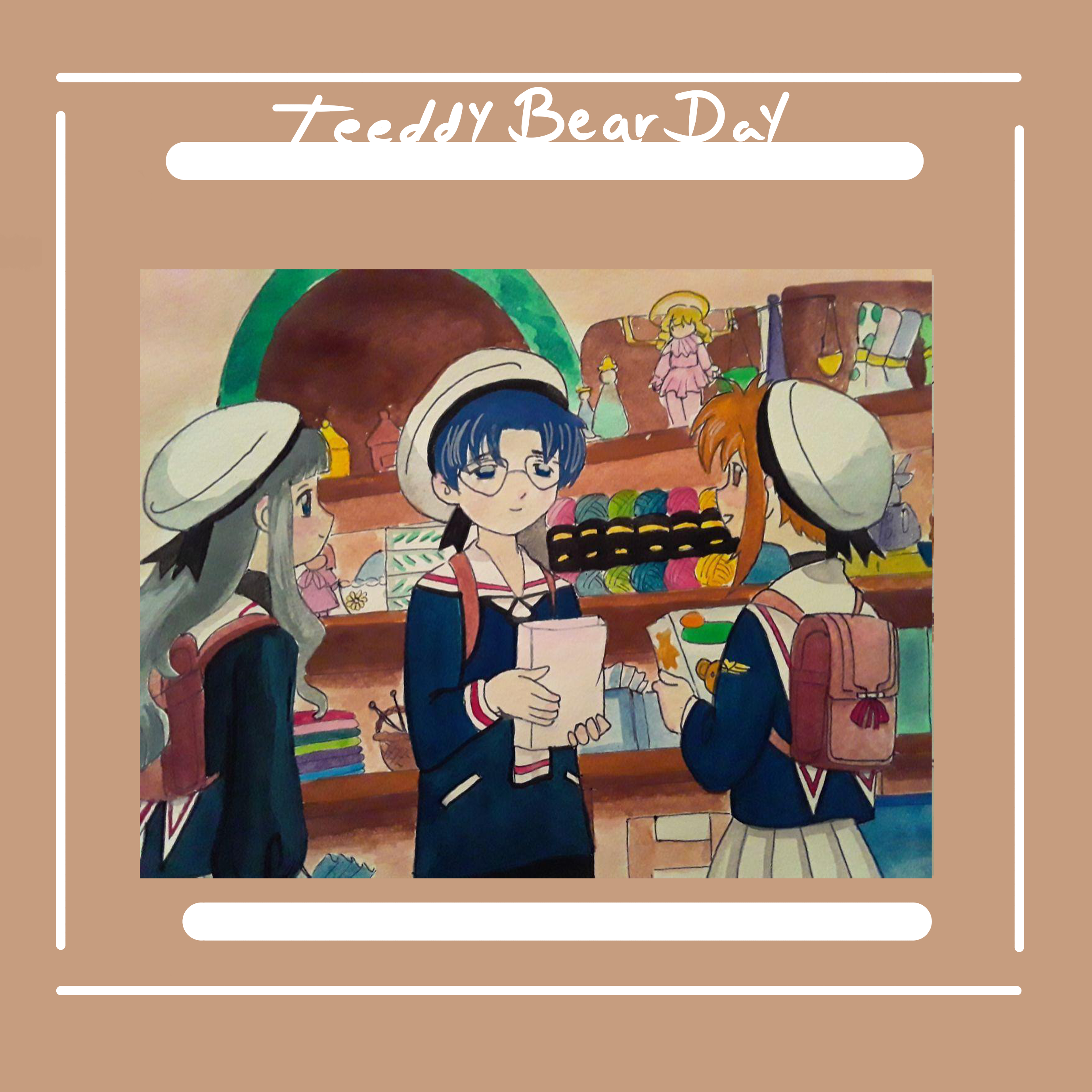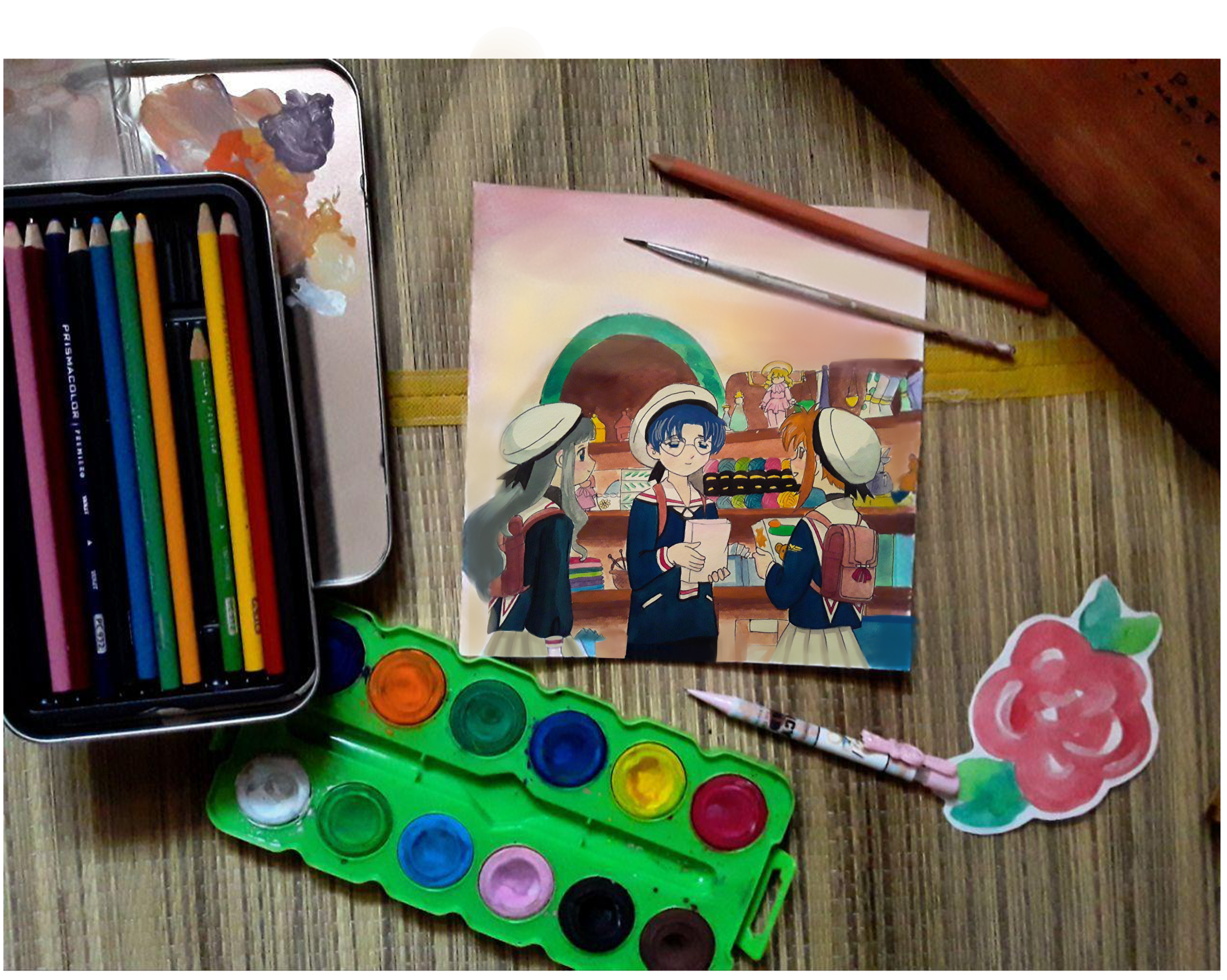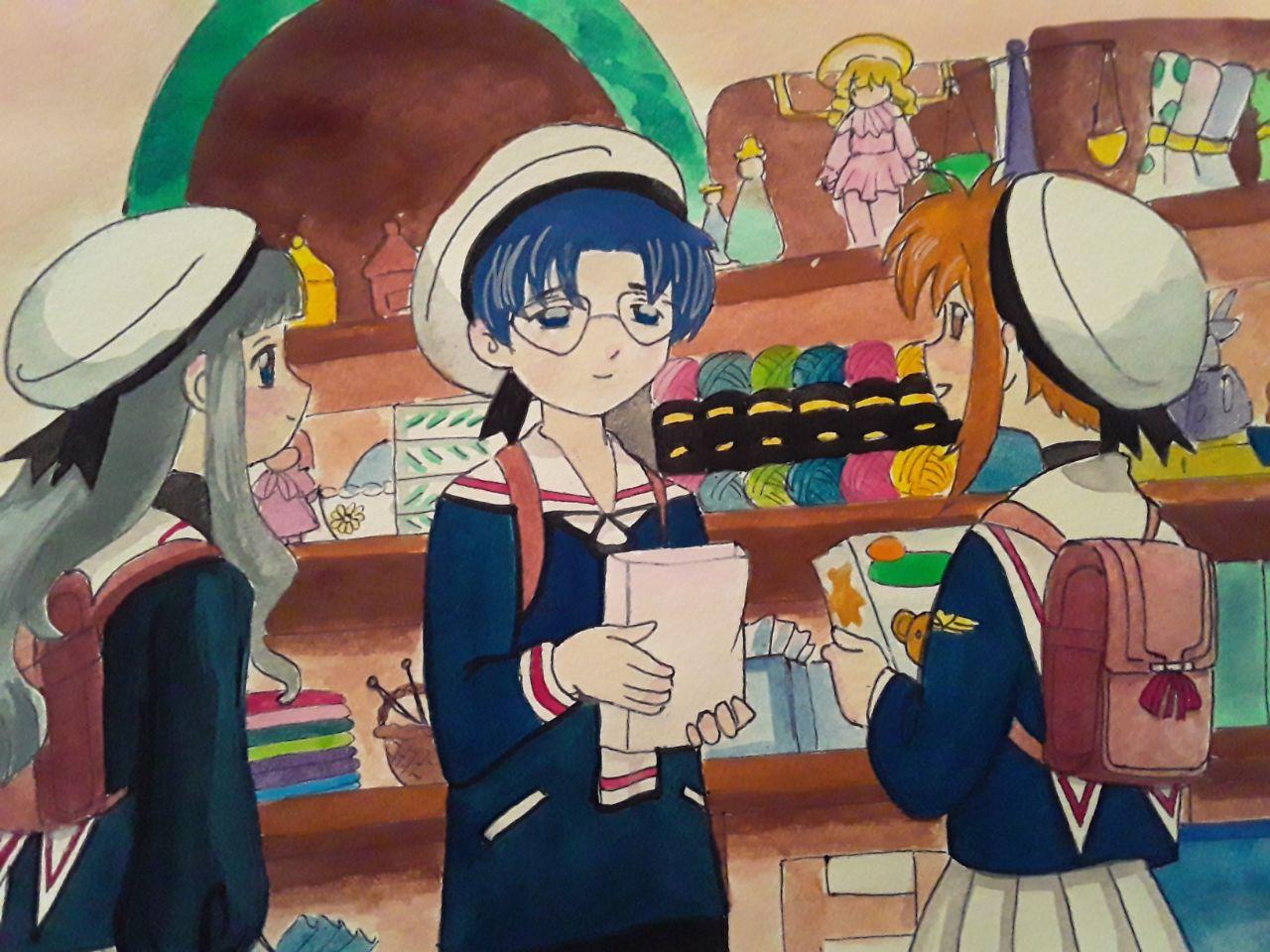 ESPAÑOL
Sakura card captor
YO TE ATRAPO TU ME ATRAPAS PARA SIEMPREEEEEEEEEEEEEEEEEEEEEEEEEEEE
sin duda un anime que marcó la infancia de muchos
en mis deseos por querer ver este anime de nuevo y saber exactamente que ocurrió con la historia
decidí verlo nuevamente
y he de admitir que los primeros capitulos son muy infantiles ahahajaha al menos
hasta el capitulo 30
es que la cosa comienza a ponerse
turbia..
turbina...
TURBOMÁN
HAHAHHAHAAH como dicen mis queridos amigos de Rayo Confuso en youtube
me encanta muchisimo como cuentan las historias de los animes, y sus escenas sacadas de contexto HAHAHAHA <3
entonces viendo unos videos de ellos me dieron ganas de verme sakura y eso hice.
siempre he amado como se ven los animes de los 80s y 90s, los colores los fondos simplemente son muy bonitos y a medida que me iba viendo los capitulos de sakura iba sacandole captura a las escenas que me gustaria dibujar
y me emociona aun mas poder dibujar las escenas y hacer yo misma pequeños stickers dibujados para mi journal <3
asi que chicos, en el futuro vendré con pequeños dibujitos de escenas que me gustaron mucho
que por cierto!
me relaja muchisimo dibujar pero tambien es un reto hahahaha lograr obtener los mismos colores de las escenas
tengo apenas una acuarela de 12 colores y no es tan facil mezclar los colores
con algo de suerte y con el apoyo hermoso que me dan en todos mis post <3 podré comprar algunas acuarelas para seguir haciendo dibujitos lindos de escenas y arte original.
les quiero mucho
gracias por apoyarme !
y ~
https://twitter.com/Thisnewgirl2
aquí pueden seguirme en twitter ~ nwn
pero vayan con cuidado es una cuenta con contenido nsfw
ah!! casi lo olvido, aqui está un corto video de como es mi proceso de dibujo (no tengo trípode asi que con una mano estaba grabando y con la otra pintando ahahah)
https://3speak.online/watch?v=thisnewgirl/pjmndtzx&utm_source=studio
(Unsupported https://3speak.online/embed?v=thisnewgirl/pjmndtzx)
ENGLISH
Sakura Card Captor
I TRAP YOU YOU TRAP ME FOREVEREEEEEEEEEEEEEEEEEEEEEEEEEEEE
without a doubt an anime that marked the childhood of many
in my wishes for wanting to see this anime again and know exactly what happened to the story
I decided to see it again
and I have to admit that the first chapters are very childish ahahajaha at least
to chapter 30
is that the thing starts to get
cloudy ..
turbine ...
TURBOMAN
HAHAHHAHAAH as my dear friends from Rayo Confuso say on youtube
I love it very much as they tell the stories of the anime, and their scenes taken out of context HAHAHAHA <3
then watching some videos of them made me want to see me sakura and I did.
I have always loved how the anime of the 80s and 90s look, the colors the backgrounds are simply very beautiful and as I was watching the chapters of Sakura I was capturing the scenes that I would like to draw
and I'm even more excited to be able to draw the scenes and make small stickers myself for my journal <3
so guys, in the future I will come with little pictures of scenes that I really liked
which by the way!
drawing relaxes me a lot but it is also a challenge hahahaha get the same colors of the scenes
I only have a 12 color watercolor and it is not so easy to mix the colors
with any luck and with the beautiful support they give me in all my posts <3 I will be able to buy some watercolors to continue making cute drawings of scenes and original art.
I love them very much
thanks for your support !
and ~
https://twitter.com/Thisnewgirl2
you can follow me on twitter here ~ nwn
but be careful is an account with nsfw content
ah !! I almost forgot, here is a short video of how my drawing process is (I do not have a tripod so with one hand I was recording and with the other painting ahahah)
https://3speak.online/watch?v=thisnewgirl/pjmndtzx&utm_source=studio
(Unsupported https://3speak.online/embed?v=thisnewgirl/pjmndtzx)(Unsupported https://3speak.online/embed?v=thisnewgirl/pjmndtzx)