a portrait of: 𝕱𝖆𝖇𝖎𝖎 𝕻𝖚𝖋𝖋𝖑𝖊 sunset aesthetic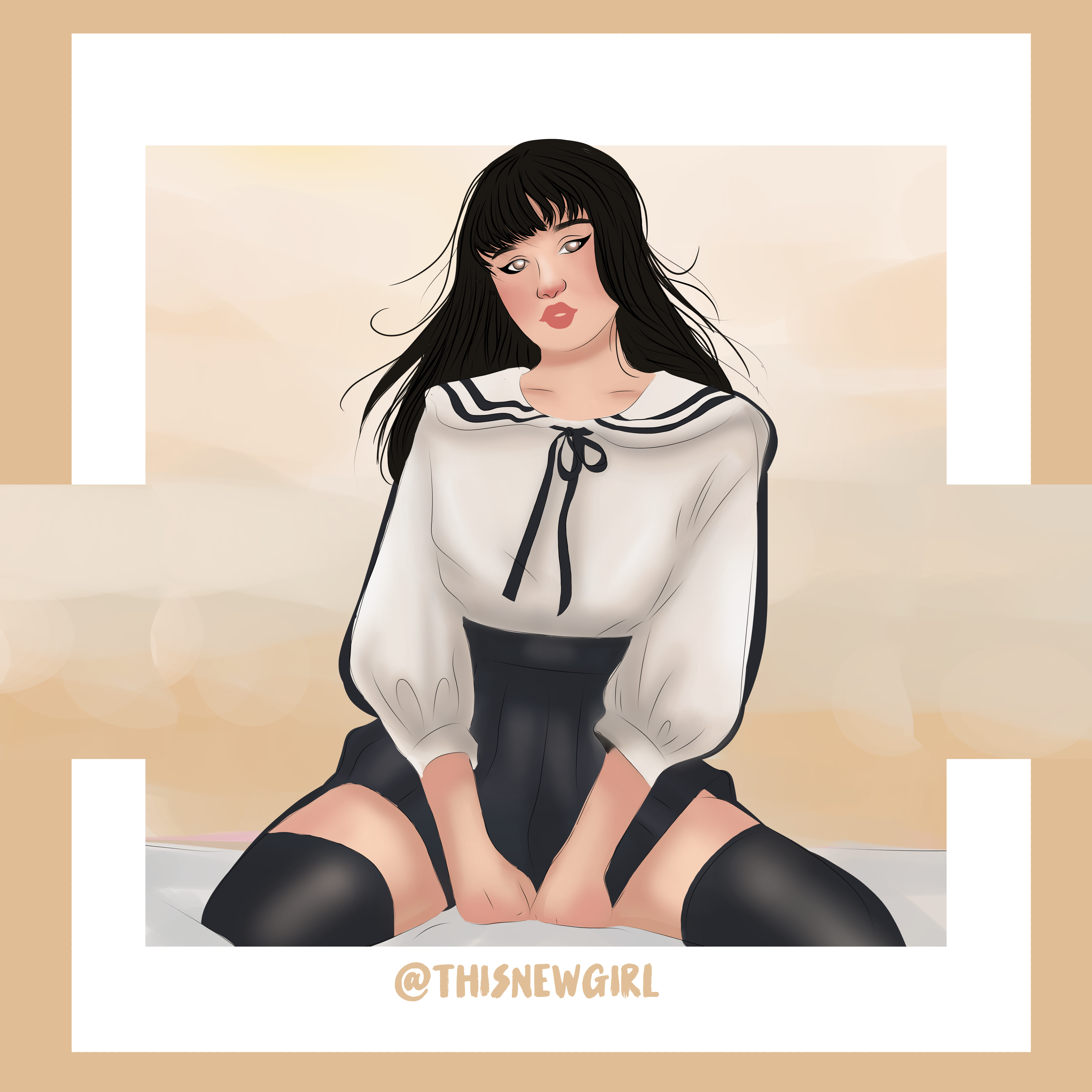 𝒽𝑜𝓁𝒶 𝒶𝓂𝒾𝑔𝑜𝓈 𝒹𝑒 𝒽𝒾𝓋𝑒! 𝓆𝓊𝑒 𝓉𝒶𝓁 𝑒𝓈𝓉á𝓃?
pues entre ayer y hoy he estado haciendo varias cosas
aun me cuesta manejar el tiempo para hacer las cosas del dia a dia en casa
e ilustrar.
pero nada chicos! mientras que voy encontrando mi ritmo voy practicando cada dia mas.
mi modelo de hoy tambienn es
𝕱𝖆𝖇𝖎𝖎 𝕻𝖚𝖋𝖋𝖑𝖊
𝒽𝒾 𝒽𝒾𝓋𝑒 𝒻𝓇𝒾𝑒𝓃𝒹𝓈! 𝒽𝑜𝓌 𝒶𝓇𝑒 𝓎𝑜𝓊?
Well, between yesterday and today I have been doing several things
I still have a hard time managing the time to do everyday things at home
and illustrate.
but nothing guys! As I find my rhythm I practice more every day.
my model today is also 𝕱𝖆𝖇𝖎𝖎 𝕻𝖚𝖋𝖋𝖑𝖊
https://www.instagram.com/fabii.puffle/?hl=es
sientanse libres de cotillear en su instagram si están en busca de inspiracion
feel free to gossip on her instagram if you are looking for inspiration
A⃞   e⃞   s⃞   t⃞   h⃞   e⃞   t⃞   i⃞   c⃞
fue realmente relajante dibujar mientras charlaba con un amigo y escuchaba esto de fondo:
It was really relaxing to draw while chatting with a friend and listening to this in the background:

ℙ𝕣𝕠𝕔𝕖𝕤𝕠 𝕕𝕖 𝕕𝕚𝕓𝕦𝕛𝕠:
𝐼𝓃𝒾𝒸𝒾𝒶𝓂𝑜𝓈 𝒸𝑜𝓃 𝑒𝓁 𝓁𝒾𝓃𝑒 𝒶𝓇𝓉, 𝑒𝓃 𝑒𝓈𝓉𝑒 𝒸𝒶𝓈𝑜 𝓎𝑜 𝓂𝑒 𝑔𝓊𝒾é 𝒸𝑜𝓃 𝓁𝒶 𝓂𝑜𝒹𝑒𝓁𝑜,
𝒹𝑒𝓈𝒸𝓊𝒷𝓇𝒾𝑒𝓃𝒹𝑜 𝓆𝓊𝑒 𝒹𝑒 𝑒𝓈𝓉𝒶 𝓂𝒶𝓃𝑒𝓇𝒶 𝑒𝓇𝒶 𝓂𝓊𝒸𝒽𝑜 𝓂𝒶𝓈 𝒻𝒶𝒸𝒾𝓁 𝓊𝓈𝒶𝓇 𝓊𝓃𝒶 𝓁𝒾𝓃𝑒𝒶 𝒹𝑒𝓁𝑔𝒶𝒹𝒶 𝓅𝒶𝓇𝒶 𝑒𝓁 𝓁𝒾𝓃𝑒 𝒶𝓇𝓉.

𝑅𝑒𝑔𝓁𝒶 𝒹𝑒 𝒪𝑅𝒪: 𝓉𝓇𝒶𝒷𝒶𝒿𝑒𝓃, 𝒾𝓁𝓊𝓈𝓉𝓇𝑒𝓃, 𝒸𝑜𝓁𝑜𝓇𝑒𝑒𝓃 𝒯𝒪𝒟𝒪 𝓅𝑜𝓇 𝒸𝒶𝓅𝒶𝓈 𝒸𝑜𝓂𝑜 𝓁𝑒𝓈 𝓂𝓊𝑒𝓈𝓉𝓇𝑜 𝑒𝓃 𝓁𝒶𝓈 𝒾𝓂𝒶𝑔𝑒𝓃𝑒𝓈,
𝒸𝓊𝒶𝓃𝒹𝑜 𝒶ñ𝒶𝒹𝑒𝓃 𝑒𝓁 𝒸𝑜𝓁𝑜𝓇 𝓃𝑜 𝒹𝑒𝑒𝓃 𝓅𝓇𝑒𝑜𝒸𝓊𝓅𝒶𝓇𝓈𝑒 𝒹𝑒𝓂𝒶𝓈𝒾𝒶𝒹𝑜 𝓅𝑜𝓇 𝓆𝓊𝑒 𝓁𝑒𝓈 𝓆𝓊𝑒𝒹𝑒 𝓉𝒶𝒶𝒶𝒶𝒶𝓃 𝓅𝑒𝓇𝒻𝑒𝒸𝓉𝑜 𝑜 𝒹𝑒 𝒹𝒶ñ𝒶𝓇 𝑜𝓉𝓇𝒶𝓈 𝓅𝒶𝓇𝓉𝑒𝓈 𝓆𝓊𝑒 𝓁𝑒𝓈 𝓆𝓊𝑒𝒹𝒶𝓇𝑜𝓃 𝒷𝒾𝑒𝓃,
𝒽𝒶𝑔𝒶𝓃 𝒸𝒶𝓈𝑜 𝑜 𝒸𝓇𝑒𝒶𝓃𝓂𝑒 𝓆𝓊𝑒 𝓉𝑒𝓃𝒹𝓇á𝓃 𝑒𝓁 𝓉𝓇𝒶𝓈𝑒𝓇𝑜 𝓅𝑒𝑔𝒶𝒹𝑜 𝒶 𝓁𝒶 𝓈𝒾𝓁𝓁𝒶 𝓅𝑜𝓇 𝓂𝓊𝒸𝒽𝑜 𝓂𝒶𝓈 𝓉𝒾𝑒𝓂𝓅𝑜
𝒹𝑒𝓁 𝓆𝓊𝑒 𝓆𝓊𝒾𝑒𝓇𝑒𝓃 𝐻𝒜𝐻𝒜𝐻𝒜𝐻𝒜𝐻,
𝓎𝑜 𝓎𝒶 𝓅𝒶𝓈é 𝓅𝑜𝓇 𝒶𝒽𝒾 𝓎 𝓃𝑜 𝑒𝓈 𝒷𝑜𝓃𝒾𝓉𝑜.
𝔻𝕚𝕤𝕡𝕠𝕤𝕚𝕥𝕚𝕧𝕠𝕤 𝕦𝕤𝕒𝕕𝕠𝕤:
𝓂𝒾𝓃𝒾 𝓁𝒶𝓅𝓉𝑜𝓅 𝒸𝒶𝓃𝒶𝒾𝓂𝒶 𝟤 𝒹𝑒 𝑅𝒶𝓂 (𝑜𝒽 𝓈𝒾 𝒶 𝓅𝓊𝓃𝓉𝑜 𝒹𝑒 𝑒𝓍𝓅𝓁𝑜𝓉𝒶𝓇 𝒸𝑜𝓃 𝓉𝒶𝓃𝓉𝒶𝓈 𝒸𝒶𝓅𝒶𝓈 𝐻𝒜𝐻𝒜𝐻𝒜𝐻𝒜)

𝓅𝓇𝑜𝑔𝓇𝒶𝓂𝒶 𝒹𝑒 𝒾𝓁𝓊𝓈𝓉𝓇𝒶𝒸𝒾𝑜𝓃 𝒹𝒾𝑔𝒾𝓉𝒶𝓁: 𝐹𝒾𝓇𝑒 𝒜𝓁𝓅𝒶𝒸𝒶

𝒷𝓇𝑜𝒸𝒽𝒶𝓈 𝓅𝓇𝑒𝒹𝑒𝓉𝑒𝓇𝓂𝒾𝓃𝒶𝒹𝒶𝓈 𝒹𝑒𝓁 𝓅𝓇𝑜𝑔𝓇𝒶𝓂𝒶
𝔻𝕣𝕒𝕨𝕚𝕟𝕘 ℙ𝕣𝕠𝕔𝕖𝕤𝕤:
𝒲𝑒 𝓈𝓉𝒶𝓇𝓉𝑒𝒹 𝓌𝒾𝓉𝒽 𝓉𝒽𝑒 𝓁𝒾𝓃𝑒𝒶𝓇𝓉, 𝒾𝓃 𝓉𝒽𝒾𝓈 𝒸𝒶𝓈𝑒 𝐼 𝓌𝒶𝓈 𝑔𝓊𝒾𝒹𝑒𝒹 𝒷𝓎 𝓉𝒽𝑒 𝓂𝑜𝒹𝑒𝓁,
𝒹𝒾𝓈𝒸𝑜𝓋𝑒𝓇𝒾𝓃𝑔 𝓉𝒽𝒶𝓉 𝒾𝓃 𝓉𝒽𝒾𝓈 𝓌𝒶𝓎 𝒾𝓉 𝓌𝒶𝓈 𝓂𝓊𝒸𝒽 𝑒𝒶𝓈𝒾𝑒𝓇 𝓉𝑜 𝓊𝓈𝑒 𝒶 𝓉𝒽𝒾𝓃 𝓁𝒾𝓃𝑒 𝒻𝑜𝓇 𝓉𝒽𝑒 𝓁𝒾𝓃𝑒𝒶𝓇𝓉.

𝒢𝒪𝐿𝒟𝐸𝒩 𝓇𝓊𝓁𝑒: 𝓌𝑜𝓇𝓀, 𝒾𝓁𝓁𝓊𝓈𝓉𝓇𝒶𝓉𝑒, 𝒸𝑜𝓁𝑜𝓇 𝐸𝒱𝐸𝑅𝒴𝒯𝐻𝐼𝒩𝒢 𝒾𝓃 𝓁𝒶𝓎𝑒𝓇𝓈 𝒶𝓈 𝐼 𝓈𝒽𝑜𝓌 𝓎𝑜𝓊 𝒾𝓃 𝓉𝒽𝑒 𝒾𝓂𝒶𝑔𝑒𝓈, 𝓌𝒽𝑒𝓃 𝓎𝑜𝓊 𝒶𝒹𝒹 𝓉𝒽𝑒 𝒸𝑜𝓁𝑜𝓇 𝓎𝑜𝓊 𝓈𝒽𝑜𝓊𝓁𝒹 𝓃𝑜𝓉 𝓌𝑜𝓇𝓇𝓎 𝓉𝑜𝑜 𝓂𝓊𝒸𝒽 𝒶𝒷𝑜𝓊𝓉 𝓉𝒽𝑒𝓂
𝐼𝓉 𝓁𝑜𝑜𝓀𝓈 𝓈𝑜 𝓅𝑒𝓇𝒻𝑒𝒸𝓉, 𝑜𝓇 𝒻𝓇𝑜𝓂 𝒹𝒶𝓂𝒶𝑔𝒾𝓃𝑔 𝑜𝓉𝒽𝑒𝓇 𝓅𝒶𝓇𝓉𝓈 𝓉𝒽𝒶𝓉 𝒻𝒾𝓉 𝓉𝒽𝑒𝓂 𝓌𝑒𝓁𝓁, 𝓅𝒶𝓎 𝒶𝓉𝓉𝑒𝓃𝓉𝒾𝑜𝓃 𝑜𝓇 𝒷𝑒𝓁𝒾𝑒𝓋𝑒 𝓂𝑒 𝓉𝒽𝒶𝓉 𝓉𝒽𝑒𝓎 𝓌𝒾𝓁𝓁 𝒽𝒶𝓋𝑒 𝓉𝒽𝑒𝒾𝓇 𝒷𝓊𝓉𝓉𝓈 𝓈𝓉𝓊𝒸𝓀 𝓉𝑜 𝓉𝒽𝑒 𝒸𝒽𝒶𝒾𝓇 𝒻𝑜𝓇 𝓂𝓊𝒸𝒽 𝓁𝑜𝓃𝑔𝑒𝓇 𝓉𝒽𝒶𝓃 𝓎𝑜𝓊 𝓌𝒶𝓃𝓉 𝐻𝒜𝐻𝒜𝐻𝒜𝐻𝒜, 𝐼 𝒶𝓁𝓇𝑒𝒶𝒹𝓎 𝓅𝒶𝓈𝓈𝑒𝒹 𝒷𝓎 𝒶𝓃𝒹 𝒾𝓉 𝒾𝓈 𝓃𝑜𝓉 𝓅𝓇𝑒𝓉𝓉𝓎.
𝔻𝕖𝕧𝕚𝕔𝕖𝕤 𝕦𝕤𝕖𝕕:
𝑅𝒶𝓂'𝓈 𝒸𝒶𝓃𝒶𝒾𝓂𝒶 𝟤 𝓂𝒾𝓃𝒾 𝓁𝒶𝓅𝓉𝑜𝓅 (𝑜𝒽 𝓎𝑒𝒶𝒽 𝒶𝒷𝑜𝓊𝓉 𝓉𝑜 𝑒𝓍𝓅𝓁𝑜𝒹𝑒 𝓌𝒾𝓉𝒽 𝓈𝑜 𝓂𝒶𝓃𝓎 𝓁𝒶𝓎𝑒𝓇𝓈 𝐻𝒜𝐻𝒜𝐻𝒜𝐻𝒜)

𝒹𝒾𝑔𝒾𝓉𝒶𝓁 𝒾𝓁𝓁𝓊𝓈𝓉𝓇𝒶𝓉𝒾𝑜𝓃 𝓅𝓇𝑜𝑔𝓇𝒶𝓂: 𝐹𝒾𝓇𝑒 𝒜𝓁𝓅𝒶𝒸𝒶

𝒹𝑒𝒻𝒶𝓊𝓁𝓉 𝓅𝓇𝑜𝑔𝓇𝒶𝓂 𝒷𝓇𝓊𝓈𝒽𝑒𝓈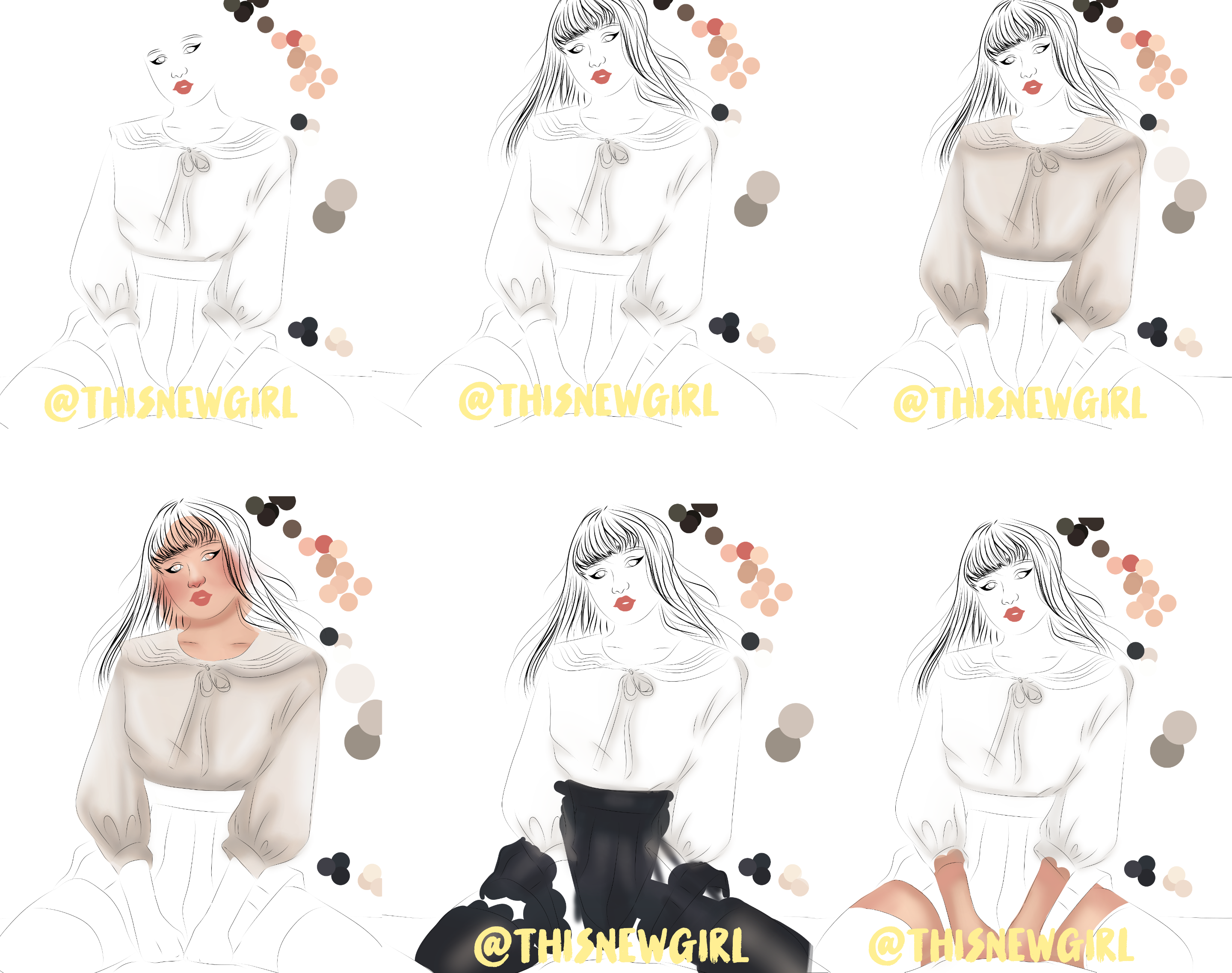 𝒽𝒾𝓋𝑒𝒶𝓃𝓈
𝒜𝓆𝓊í 𝓁𝑒𝓈 𝒹𝑒𝒿𝑜 𝓂𝒾 𝓅𝓇𝑜𝒸𝑒𝓈𝑜 𝒹𝑒 𝒾𝓁𝓊𝓈𝓉𝓇𝒶𝒸𝒾ó𝓃 𝓅𝒶𝓇𝒶 𝓆𝓊𝑒 𝓅𝓊𝑒𝒹𝒶𝓃 𝒾𝓇 𝒶 𝒸𝒽𝑒𝒸𝒶𝓇𝓁𝑜, 𝑒𝓈𝓉á 𝑒𝓃 𝓉𝒾𝑒𝓂𝓅𝑜 𝓇𝑒𝒶𝓁, 𝒶𝓈í 𝓆𝓊𝑒 𝓅𝓊𝑒𝒹𝑒𝓃 𝓋𝑒𝓇 𝒸𝓊𝒶𝓃𝓉𝑜 𝓂𝑒 𝓉𝑜𝓂𝒶 𝒽𝒶𝒸𝑒𝓇 𝒾𝓁𝓊𝓈𝓉𝓇𝒶𝒸𝒾𝑜𝓃𝑒𝓈, 𝒸𝓁𝒶𝓇𝑜 𝓆𝓊𝑒, 𝓃𝑜 𝓉𝒾𝑒𝓃𝒹𝑜 𝒶 𝒾𝓁𝓊𝓈𝓉𝓇𝒶𝓇 𝓉𝑜𝒹𝑜 𝑒𝓃 𝓊𝓃 𝓈𝑜𝓁𝑜 𝒹𝒾𝒶, 𝓈𝓊𝑒𝓁𝑜 𝒽𝒶𝒸𝑒𝓇𝓁𝑜 𝓂𝒶𝓈 𝒷𝒾𝑒𝓃 𝓅𝑜𝓇 𝟤 𝒽𝑜𝓇𝒶𝓈 𝓁𝓊𝑒𝑔𝑜 𝒹𝑒𝓈𝒸𝒶𝓃𝓈𝑜, 𝓈𝑜𝒸𝒾𝒶𝓁𝒾𝓏𝑜 𝒸𝑜𝓃 𝓂𝒾 𝓅𝒶𝓇𝑒𝒿𝒶, 𝓂𝑒 𝑒𝓃𝓉𝓇𝑒𝓉𝑒𝓃𝑔𝑜 𝓋𝒾𝑒𝓃𝒹𝑜 𝓉𝒾𝓀𝓉𝑜𝓀𝓈 𝑜 𝓃𝒶𝓋𝑒𝑔𝒶𝓃𝒹𝑜 𝓅𝑜𝓇 𝓎𝑜𝓊𝓉𝓊𝒷𝑒 𝓎 𝒸𝑜𝓃𝓉𝒾𝓃ú𝑜 𝒹𝑒𝓈𝓅𝓊𝑒𝓈 𝒹𝑒 𝒸𝑜𝓂𝑒𝓇, 𝒷𝒶ñ𝒶𝓇𝓂𝑒 𝑜 𝒽𝒶𝒸𝑒𝓇 𝑒𝒿𝑒𝓇𝒸𝒾𝒸𝒾𝑜.
𝒽𝒾𝓋𝑒𝒶𝓃𝓈
𝒽𝑒𝓇𝑒 𝐼 𝓁𝑒𝒶𝓋𝑒 𝓎𝑜𝓊 𝓂𝓎 𝒹𝓇𝒶𝓌𝒾𝓃𝑔 𝓅𝓇𝑜𝒸𝑒𝓈𝓈 𝒾𝓃 𝓇𝑒𝒶𝓁 𝓉𝒾𝓂𝑒 𝒻𝑜𝓇 𝓎𝑜𝓊 𝓉𝑜 𝒸𝒽𝑒𝒸𝓀 𝒾𝓉 𝑜𝓊𝓉

---
mi ilustracion ya estaba casi lista~
pero como pueden ver el cabello al expandir el tamaño del lienzo
(𝒸𝑜𝓈𝒶 𝓆𝓊𝑒 𝒽𝒶𝑔𝑜 𝓈𝒾𝑒𝓂𝓅𝓇𝑒 𝒶𝓁 𝒻𝒾𝓃𝒶𝓁𝒾𝓏𝒶𝓇 𝓂𝒾𝓈 𝒹𝒾𝒷𝓊𝒿𝑜𝓈)
quedaba cortado en la parte superior el cabello de mi ilustración
my illustration was almost ready ~
but how can you see the hair by expanding the canvas size
(𝓌𝒽𝒾𝒸𝒽 𝐼 𝒶𝓁𝓌𝒶𝓎𝓈 𝒹𝑜 𝓌𝒽𝑒𝓃 𝐼 𝒻𝒾𝓃𝒾𝓈𝒽 𝓂𝓎 𝒹𝓇𝒶𝓌𝒾𝓃𝑔𝓈)
the hair of my illustration was cut at the top
𝕡𝕖𝕣𝕠
𝕓𝕦𝕥
no se preocupen que dibujando una pequeña linea para completar la forma, es suficiente
do not worry that drawing a small line to complete the form, it is enough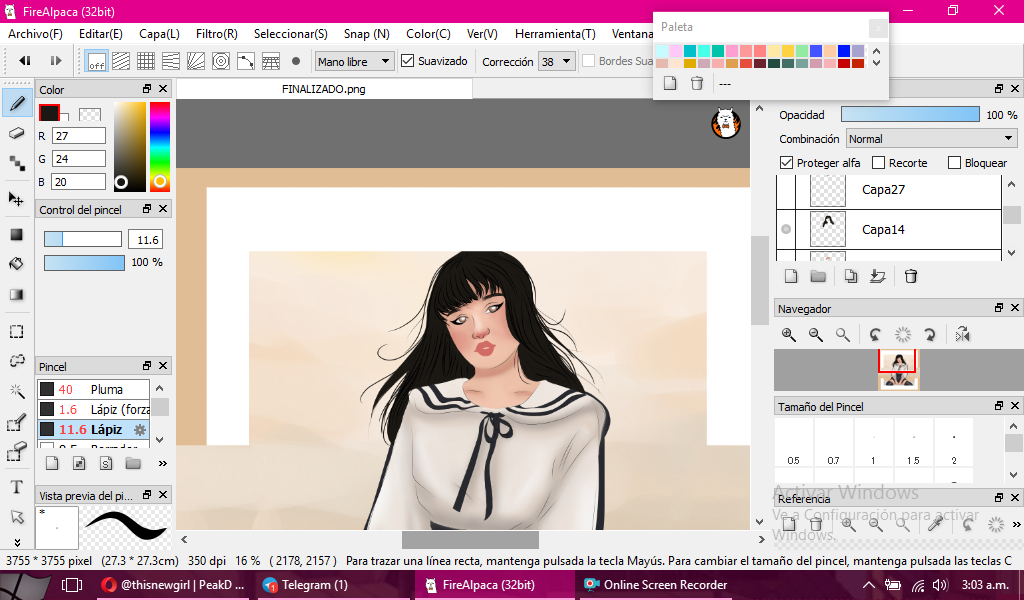 <3
Todo es mejor con buena compañía <3
hahaha~ mi pareja está animandome desde la distancia
<3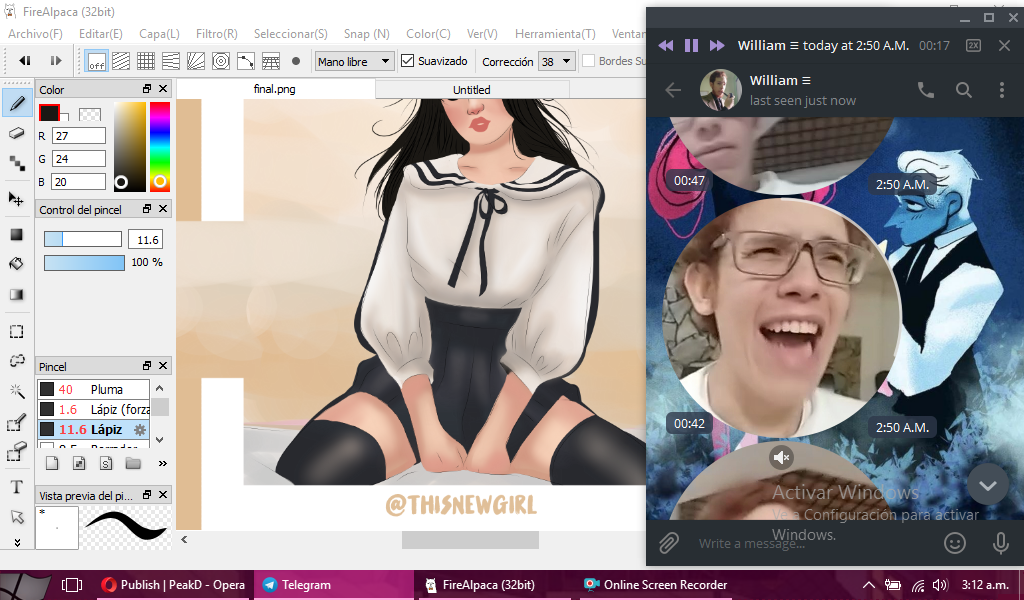 ℙ𝕣𝕠𝕔𝕖𝕤𝕠 𝕕𝕖 𝕕𝕚𝕓𝕦𝕛𝕠 𝕔𝕠𝕟 𝕚𝕞𝕒𝕘𝕖𝕟𝕖𝕤 𝕔𝕠𝕞𝕡𝕝𝕖𝕥𝕒𝕤: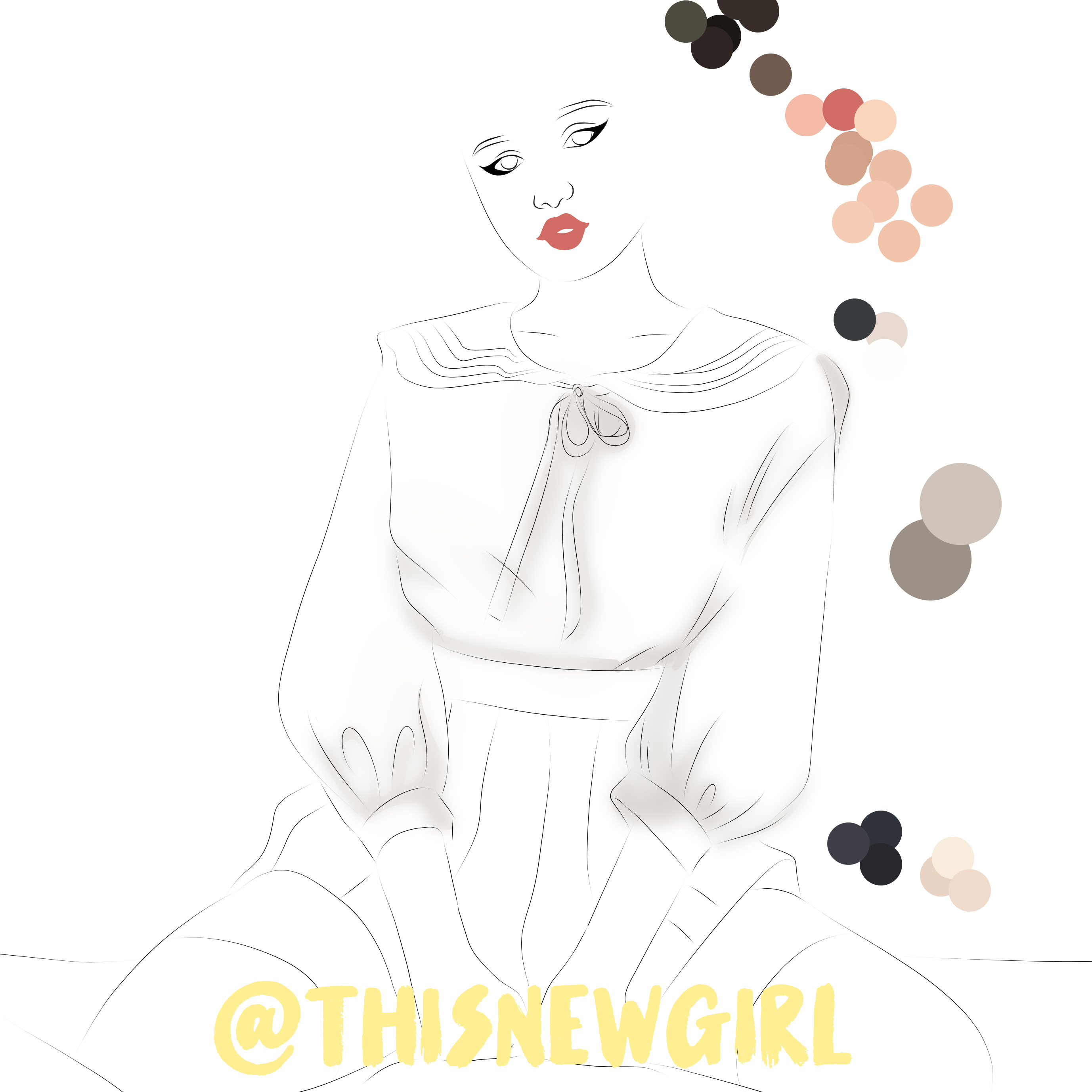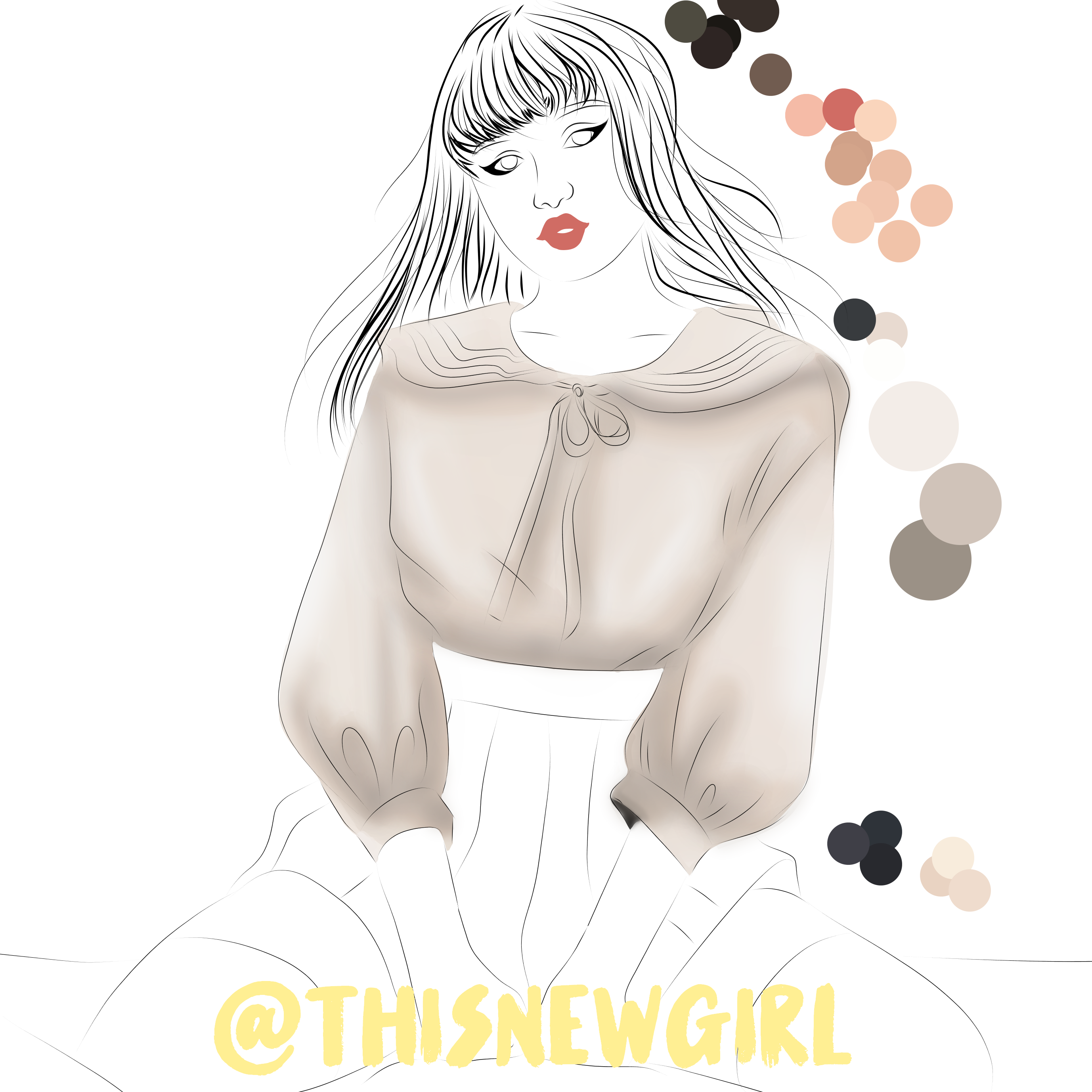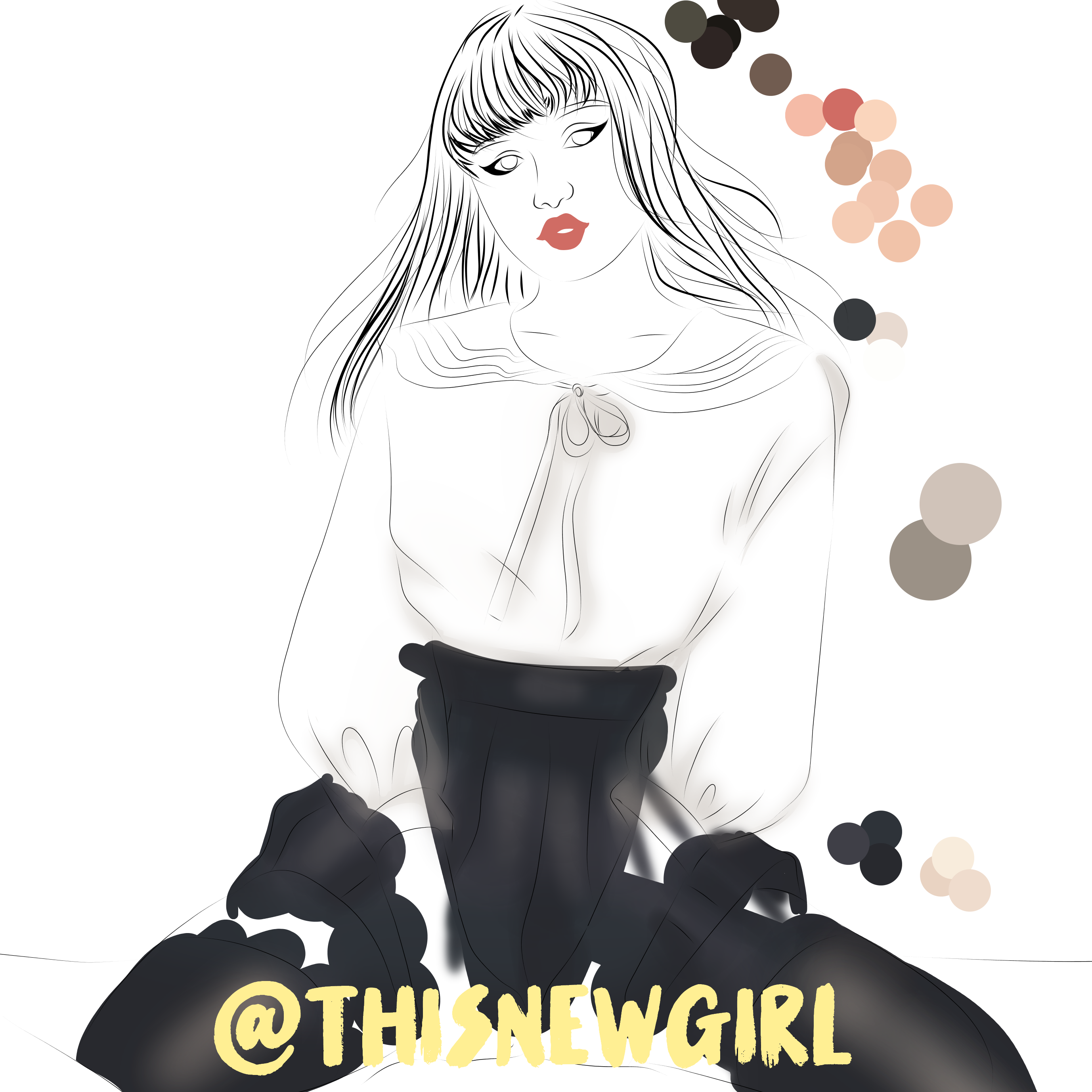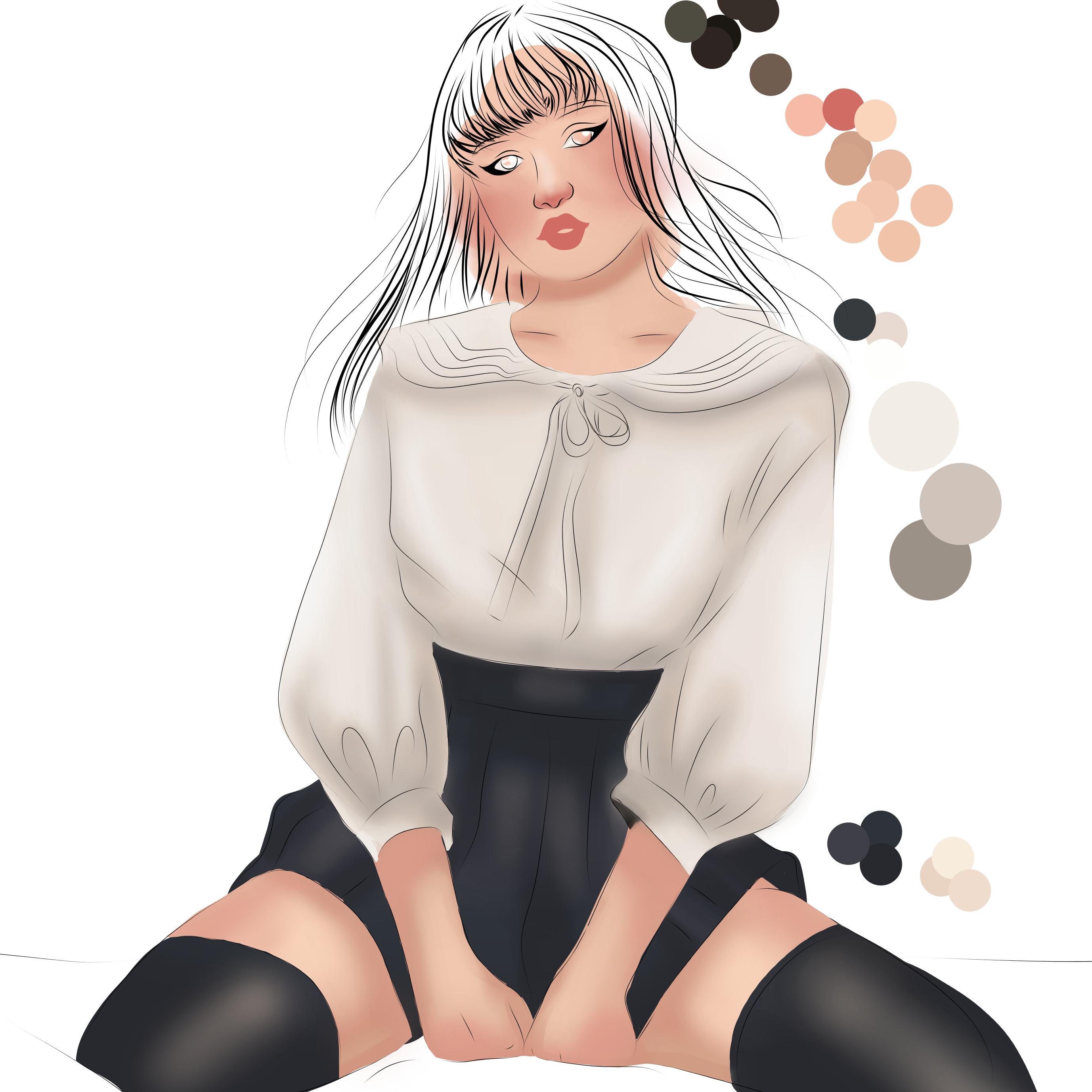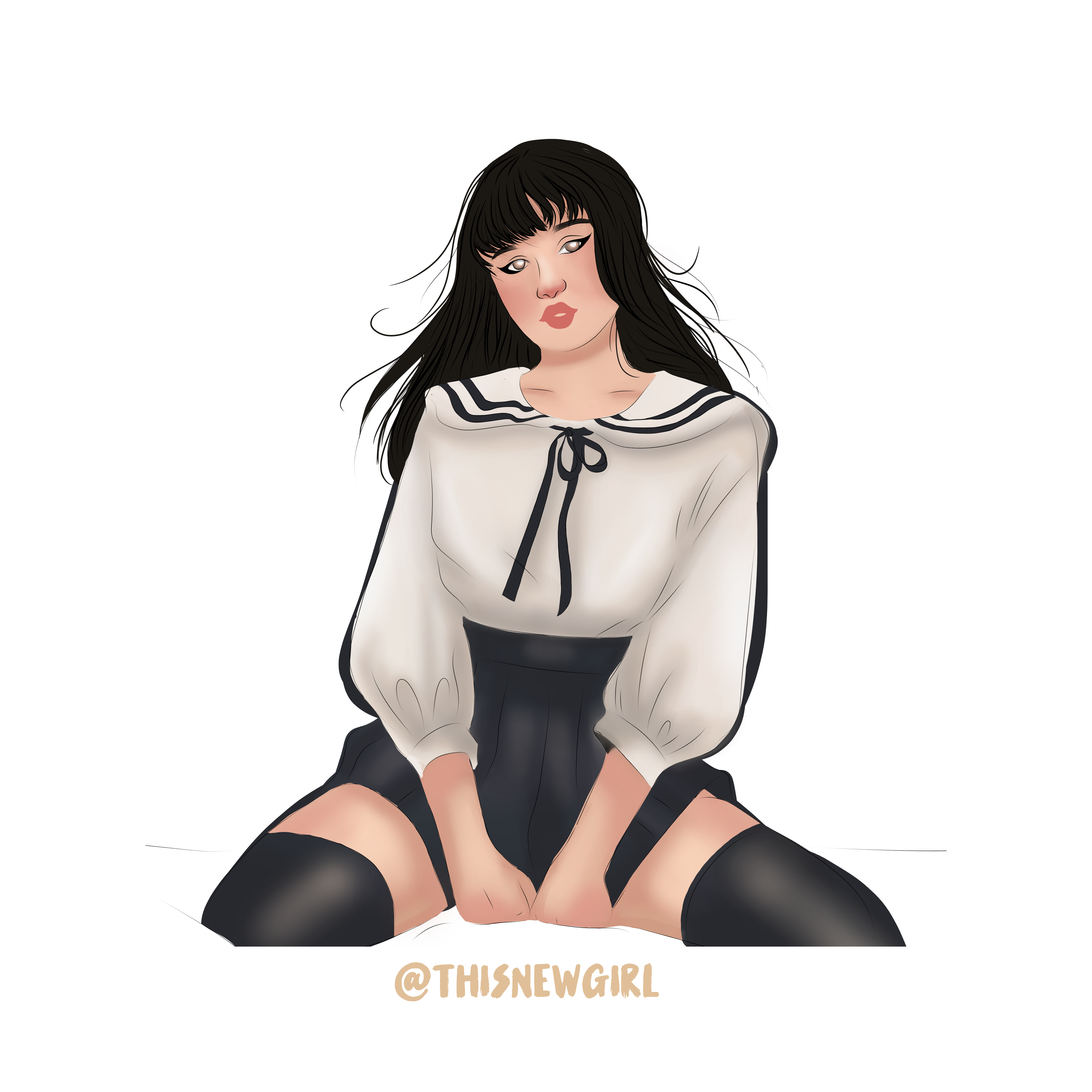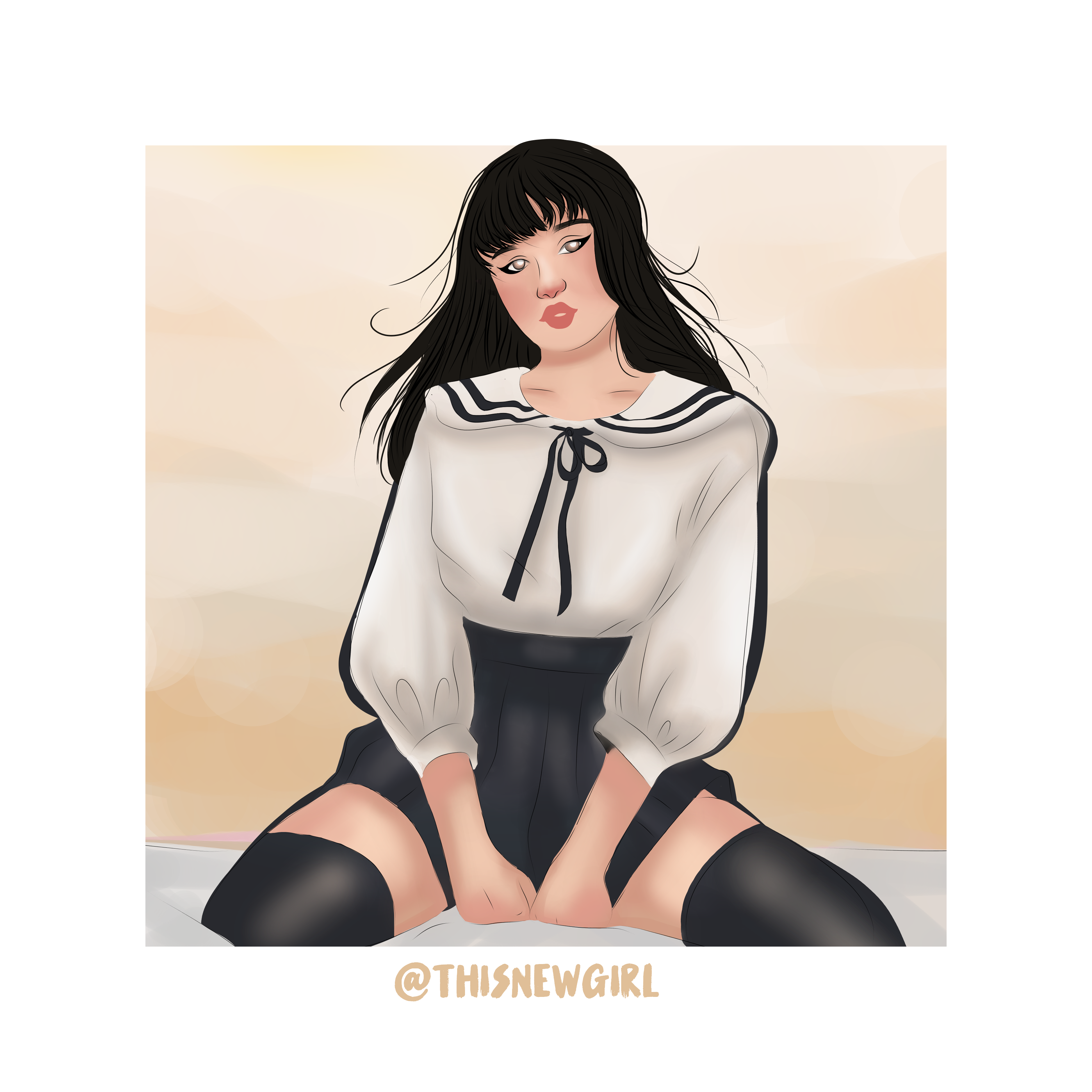 my nsfw illustration twitter click here to follow my blogs and support my art!
ℍ𝕚! 𝕀𝕗 𝕪𝕠𝕦 𝕘𝕠𝕥 𝕙𝕖𝕣𝕖, 𝕕𝕠𝕟'𝕥 𝕓𝕖 𝕒 𝕓𝕦𝕥𝕥 𝕒𝕟𝕕 𝕣𝕖𝕒𝕕 𝕠𝕣 𝕒𝕥 𝕝𝕖𝕒𝕤𝕥 𝕥𝕒𝕜𝕖 𝕒 𝕝𝕠𝕠𝕜 𝕒𝕥 𝕞𝕪 𝕠𝕥𝕙𝕖𝕣 𝕡𝕠𝕤𝕥𝕤! 𝕐𝕠𝕦𝕣 𝕧𝕠𝕥𝕖 𝕙𝕖𝕝𝕡𝕤 𝕞𝕖 𝕘𝕣𝕠𝕨, 𝕕𝕠𝕟'𝕥 𝕗𝕠𝕣𝕘𝕖𝕥 𝕚𝕥! 𝕚𝕥 𝕙𝕖𝕝𝕡𝕤 𝕞𝕖 𝕒 𝕝𝕠𝕥 <𝟛 𝕖𝕤𝕡𝕖𝕔𝕚𝕒𝕝𝕝𝕪 𝕥𝕠 𝕤𝕦𝕣𝕧𝕚𝕧𝕖 𝕚𝕟 𝕥𝕙𝕚𝕤 𝕡𝕒𝕟𝕕𝕖𝕞𝕚𝕔
the links you see below are direct entries to each of my posts
click here if you wanna see my last post
𝕱𝖆𝖇𝖎𝖎 𝕻𝖚𝖋𝖋𝖑𝖊 𝒟𝒾𝑔𝒾𝓉𝒶𝓁 𝒹𝓇𝒶𝓌𝒾𝓃𝑔🎀𝓂𝓎 𝒻𝒶𝓋𝑜𝓇𝒾𝓉𝑒 𝓎𝑜𝓊𝓉𝓊𝒷𝑒𝓇 🎀 𝒹𝓇𝒶𝓌𝒾𝓃𝑔 𝓅𝓇𝑜𝒸𝑒𝓈𝓈
🍑progress today July 21/ 2020 #2 🎟 the wolf and the lady 🐺
Digital Art// Quick drawing of a bunny in hot day summer
weird and cute commissions~ making cute nsfw art for stickers ALERT NSFW CONTENT