𝕱𝖆𝖇𝖎𝖎 𝕻𝖚𝖋𝖋𝖑𝖊 𝒟𝒾𝑔𝒾𝓉𝒶𝓁 𝒹𝓇𝒶𝓌𝒾𝓃𝑔🎀𝓂𝓎 𝒻𝒶𝓋𝑜𝓇𝒾𝓉𝑒 𝓎𝑜𝓊𝓉𝓊𝒷𝑒𝓇 🎀 𝒹𝓇𝒶𝓌𝒾𝓃𝑔 𝓅𝓇𝑜𝒸𝑒𝓈𝓈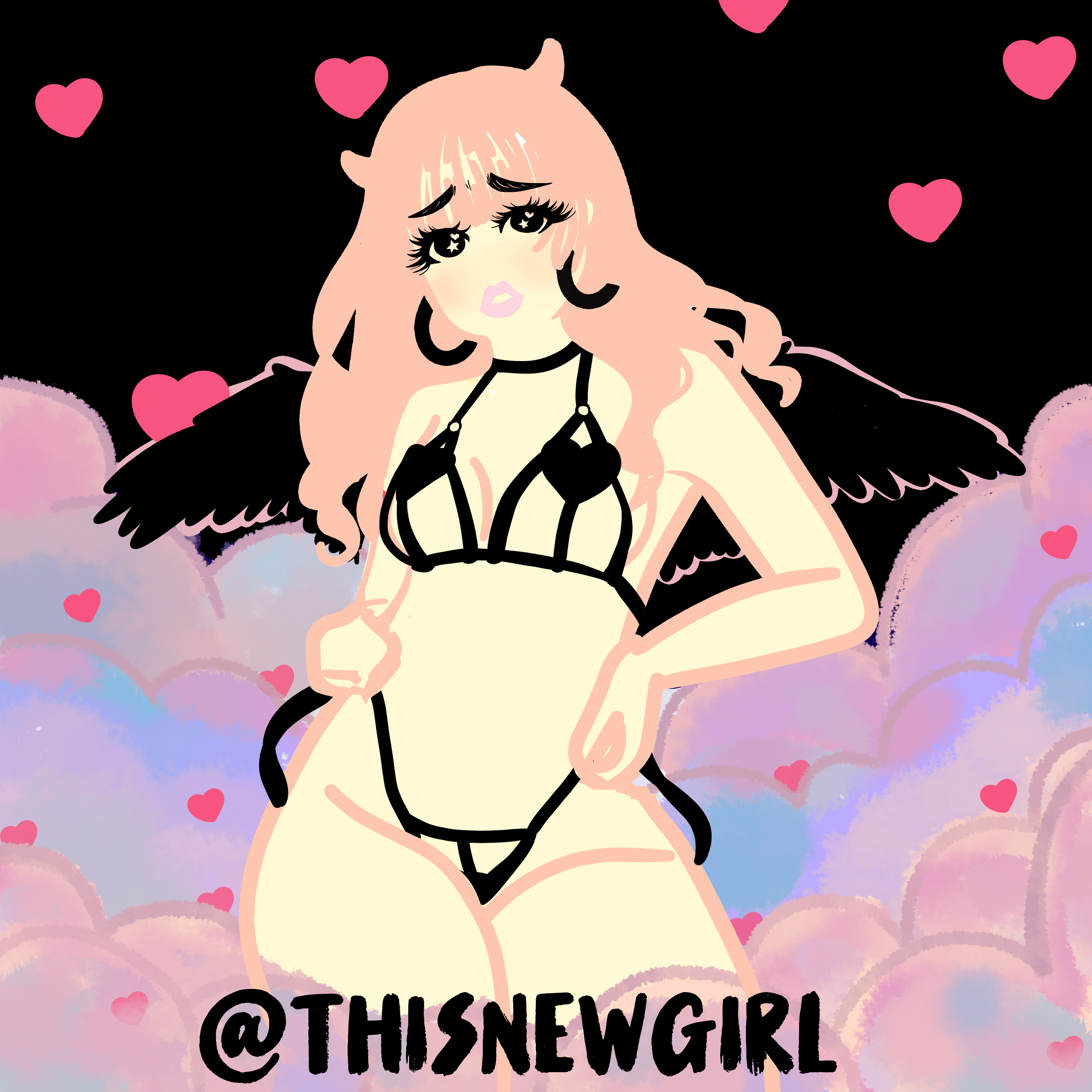 https://3speak.online/watch?v=thisnewgirl/pmymegdx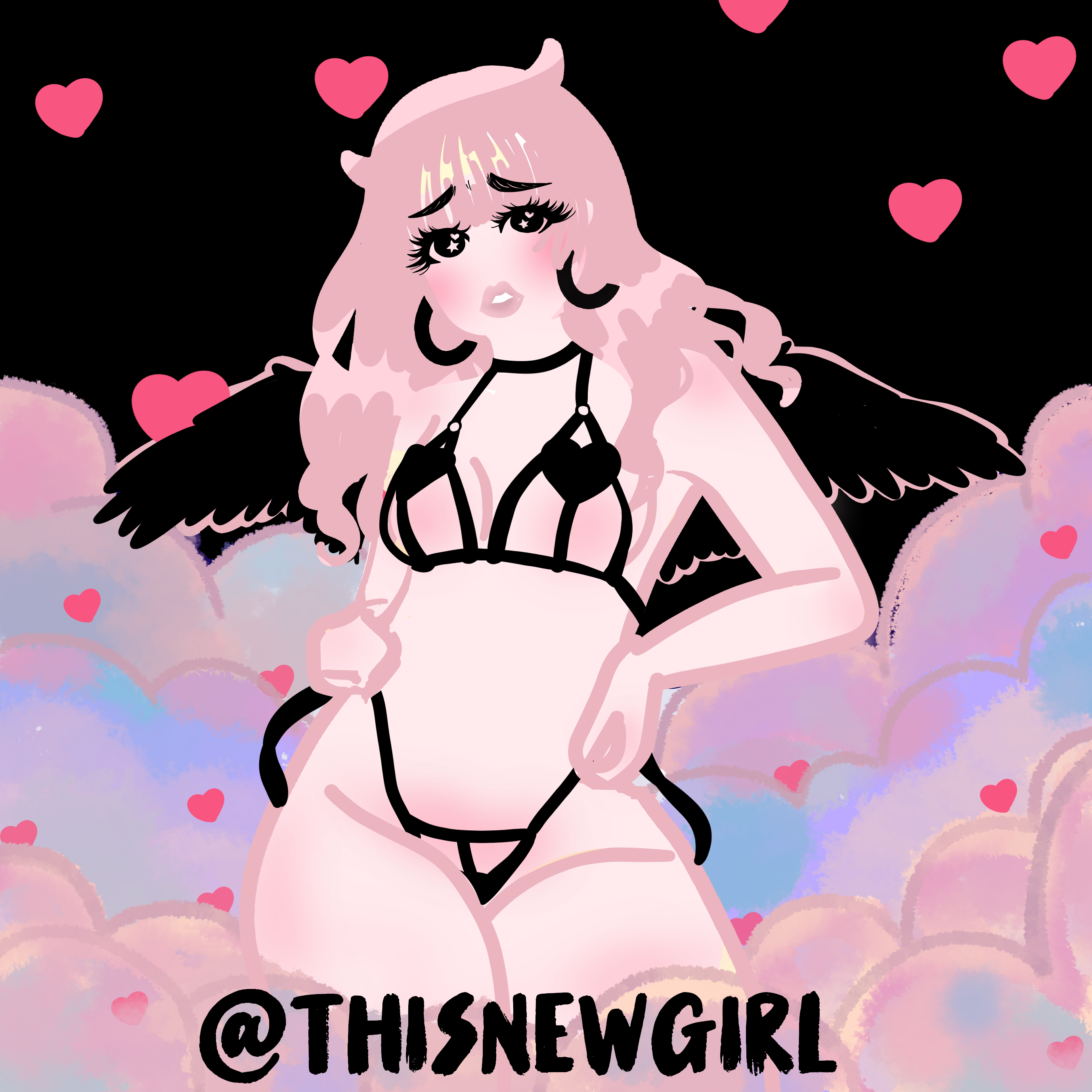 ESPANISH
English down this
HOLA HOLAA~
buen día amigos de hive!
o bueno... aqui en mi país es ya de noche
aaahhh~
antes de comenzar, les tengo una anecdota muy graciosa,
se suponía que para el dia de hoy tenía planificado un landscape
yyyy
todo parecía marchar en orden,
bueno bueno
no taaaaaan en orden
me levanté como a las 11 de la mañana
ugh, estos dias me he sentido mucho mas cansada que nunca
quisiera poder salir a pasear
pero bueno
para desperezarme un poco encuanto desperté
quise ver unos videos en youtube y la musa de la inspiracion me resultó incontenible
así que puse manos a la obra
este fue el video que estaba viendo:
ENGLISH
HELLO HELLO ~
good day hive friends!
or well ... here in my country it is already night
aaahhh ~
before starting, I have a very funny anecdote,
I was supposed to have a landscape planned for today
AAAAAAND
everything seemed to be going in order,
good good
not sooooo in order
I got up around 11 in the morning
ugh, these days I have felt so much more tired than ever
I wish I could go for a walk.
I stretch a little as soon as I woke up
I wanted to see some videos on YouTube and the muse of inspiration was irrepressible
so I got down to business
This was the video I was watching:
ESPANISH
la sigo desde hace muchos aaaaaños~
pero justamente hoy
viendo uno de sus videos y vi que hablaba sobre que la siguieran en sus redes sociales asi que nada chicos
fui a chequear su instagram (no soy fan de las redes sociales en general ahahaha a duras penas tengo fb y twitter)
pero lo mas que uso es hive y twitter.
entonces, vi que woooooow
solo
WOOOOOOOOOW
su instagram tiene fotos muuy bonitas
y me gustoó mucho! fue inevitable que la inspiracion no viniera a mi
asi que nada chicos
denle una ojeada si tambien andan en busca de inspiración
https://www.instagram.com/fabii.puffle/?hl=es
aqui les dejo el enlace de mi INSPO
y sin nada mas que decir
vayamos ya al proceso de dibujo ! wuw!
ENGLISH
I've been following her for many years!
but just today
watching one of her videos and I saw that she was talking about being followed on her social networks so nothing guys
I went to check his instagram (I'm not a fan of social networks in general, ahahaha, I hardly have fb and twitter)
but the most I use is hive and twitter.
So, I saw that woooooow
JUST
WOOOOOOOOOW
his instagram has very nice photos
and I really liked it! it was inevitable that inspiration did not come to me
so nothing guys
take a look if you are also looking for inspiration
https://www.instagram.com/fabii.puffle/?hl=es
here I leave the link of my INSPO
and with nothing more to say
let's go to the drawing process now! wuw!

𝓁𝒾𝓃𝑔𝑒𝓇𝒾𝑒 𝒾𝓈 𝑜𝓃𝑒 𝑜𝒻 𝓉𝒽𝑒 𝓂𝑜𝓈𝓉 𝓃𝑜𝒷𝓁𝑒 𝒶𝓃𝒹 𝖇𝖊𝖆𝖚𝖙𝖎𝖋𝖚𝖑 𝖌𝖆𝖗𝖒𝖊𝖓𝖙𝖘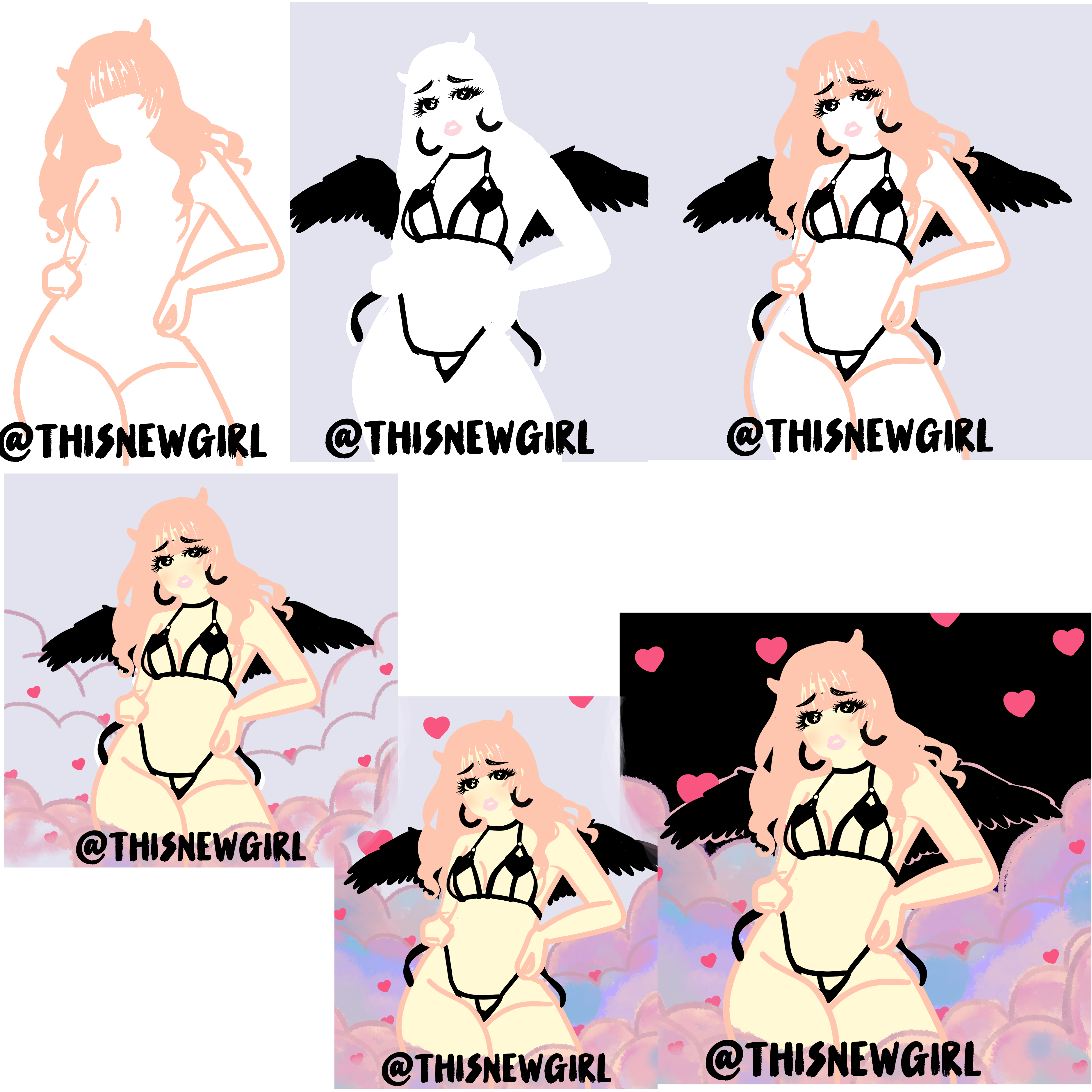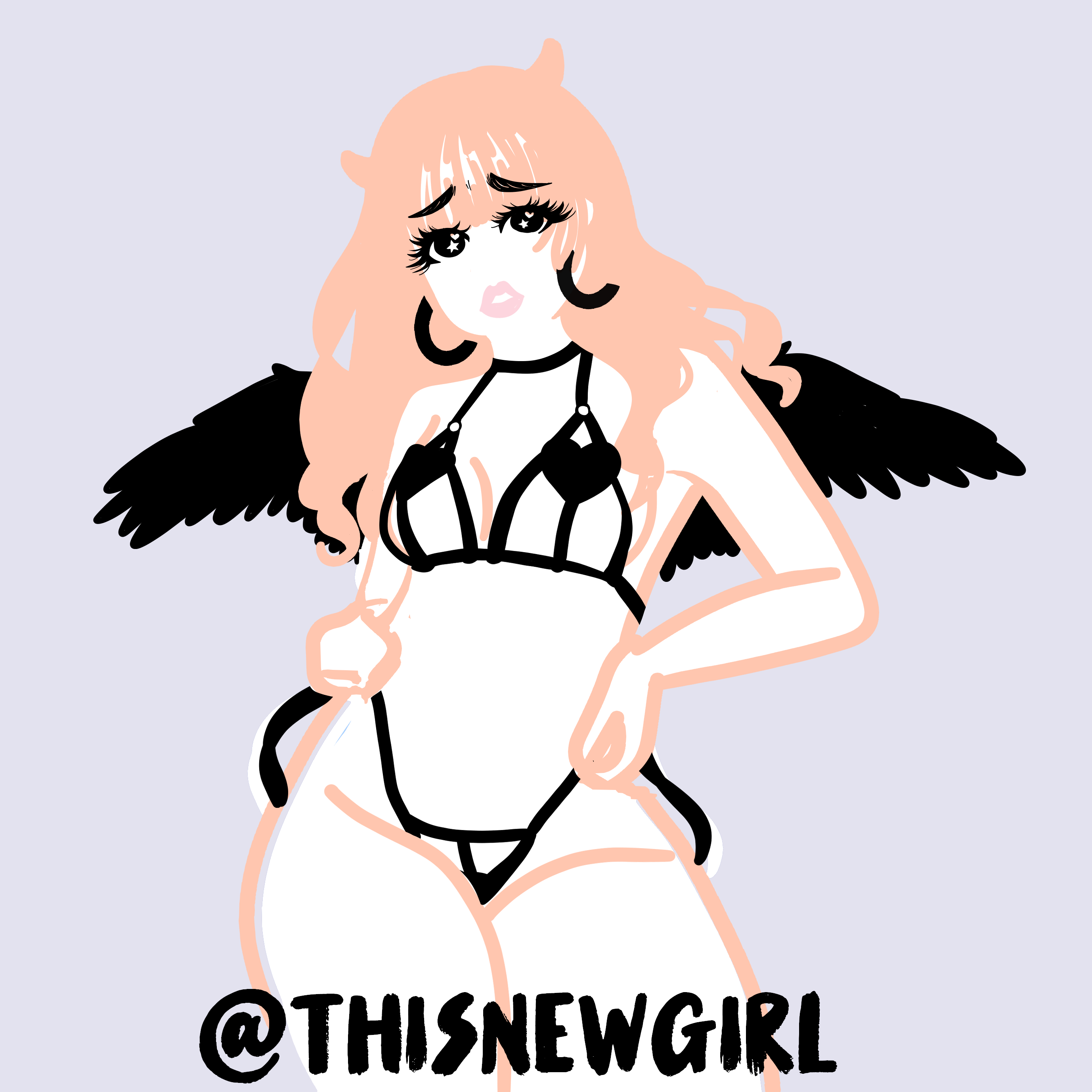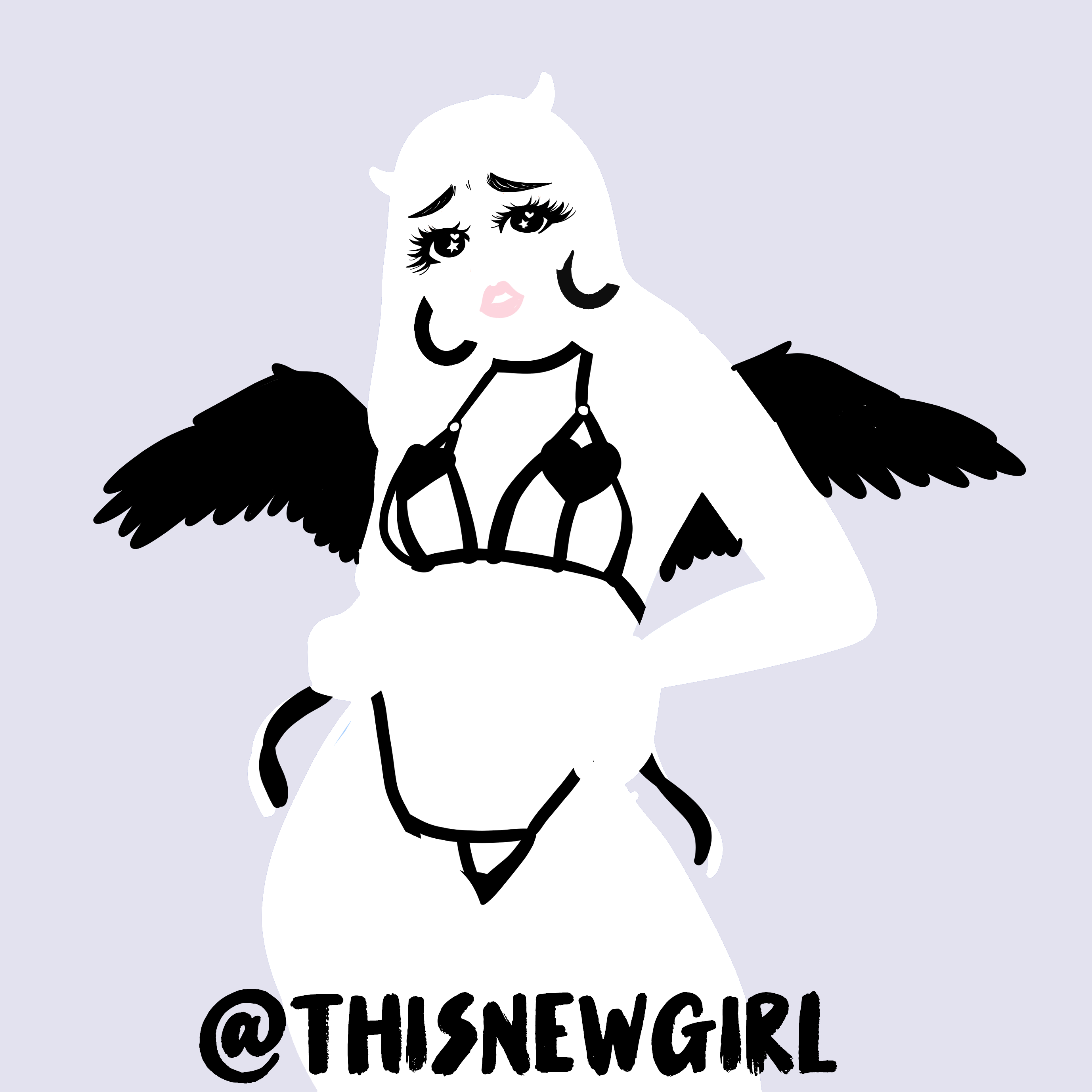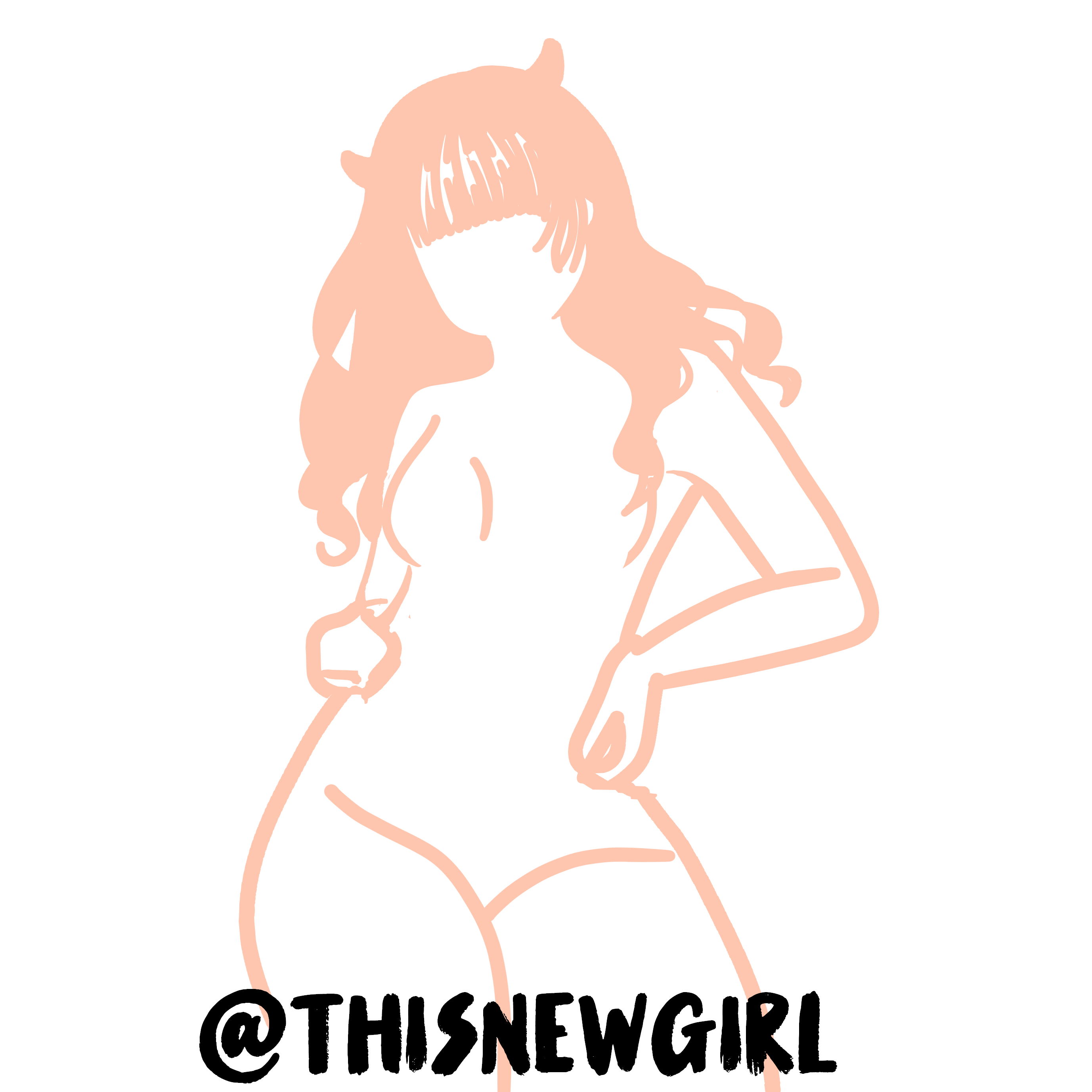 𝒽𝑒𝓎 𝒶𝑔𝒶𝒾𝓃!
𝒮𝑜𝓂𝑒 𝓉𝒾𝓂𝑒 𝒶𝑔𝑜, 𝐼 𝓇𝑒𝒶𝒹 𝓉𝒽𝑒 𝒶𝒹𝓋𝒾𝒸𝑒 𝑜𝒻 𝒶𝓃 𝒶𝓇𝓉𝒾𝓈𝓉, 𝒾𝓃 𝓌𝒽𝒾𝒸𝒽 𝒽𝑒 𝑒𝓍𝓅𝓁𝒶𝒾𝓃𝑒𝒹 𝓉𝒽𝒶𝓉 𝓉𝒽𝑒 𝒾𝒹𝑒𝒶𝓁 𝓌𝒽𝑒𝓃 𝒹𝓇𝒶𝓌𝒾𝓃𝑔 𝒾𝓈 𝓉𝑜 𝓈𝓉𝒶𝓇𝓉 𝓂𝒶𝓀𝒾𝓃𝑔 𝓈𝒽𝒶𝓅𝑒𝓈, 𝒶 𝓈𝒾𝓁𝒽𝑜𝓊𝑒𝓉𝓉𝑒
𝒶𝓃𝒹 𝓉𝒽𝒶𝓉 𝒻𝓇𝑜𝓂 𝓉𝒽𝒾𝓈 𝓎𝑜𝓊 𝓌𝑒𝓇𝑒 𝒻𝑜𝓇𝓂𝒾𝓃𝑔 𝓈𝑜𝓂𝑒𝓉𝒽𝒾𝓃𝑔!
𝒶𝓃𝒹 𝐼 𝓉𝒽𝒾𝓃𝓀 𝓉𝒽𝒶𝓉'𝓈 𝓌𝒽𝒶𝓉 𝐼'𝓋𝑒 𝒷𝑒𝑒𝓃 𝓅𝓇𝒶𝒸𝓉𝒾𝒸𝒾𝓃𝑔.
𝒮𝑜𝓂𝑒 𝓅𝑒𝑜𝓅𝓁𝑒 𝒸𝑜𝓃𝓈𝒾𝒹𝑒𝓇 𝓉𝒽𝒶𝓉 𝓌𝒽𝑒𝓃 𝓎𝑜𝓊 𝓂𝒶𝓀𝑒 𝒶 𝒹𝓇𝒶𝓌𝒾𝓃𝑔 𝓌𝒾𝓉𝒽 𝒶 𝑔𝓊𝒾𝒹𝑒, 𝓌𝒾𝓉𝒽 𝒾𝓃𝓈𝓅𝒾𝓇𝒶𝓉𝒾𝑜𝓃 𝒻𝓇𝑜𝓂 𝓈𝑜𝓂𝑒𝓌𝒽𝑒𝓇𝑒, 𝑜𝓇 𝒶 𝓈𝓉𝓊𝒹𝓎 𝑜𝒻 𝓍 𝓅𝑒𝓇𝓈𝑜𝓃. 𝓉𝒽𝑒𝓃 𝒶𝓃𝒹 𝑜𝓃𝓁𝓎 𝓉𝒽𝑒𝓃 𝓎𝑜𝓊 𝒶𝓇𝑒 𝓃𝑜𝓉 𝒶𝓃 𝒶𝓇𝓉𝒾𝓈𝓉, 𝒶𝓃𝒹 𝓎𝑜𝓊 𝓈𝒽𝑜𝓊𝓁𝒹 𝓅𝓇𝒶𝒸𝓉𝒾𝒸𝑒 𝓌𝒾𝓉𝒽 𝓉𝒽𝑒 𝓈𝑜𝓁𝒾𝒹 𝒻𝑜𝓊𝓃𝒹𝒶𝓉𝒾𝑜𝓃𝓈 𝑜𝒻 .... 𝒻𝑜𝓇𝑔𝑒𝓉 𝓉𝒽𝑒 𝓃𝒶𝓂𝑒 𝑜𝒻 𝓉𝒽𝒶𝓉 .. 𝓂𝓂𝓂
𝒶𝒽! 𝒶𝓃𝒶𝓉𝑜𝓂𝓎
𝓉𝒽𝑒𝓃 𝓁𝒾𝑔𝒽𝓉𝓈 𝒶𝓃𝒹 𝓈𝒽𝒶𝒹𝑜𝓌𝓈.
𝒶𝓃𝒹 𝓉𝒽𝒶𝓉'𝓈 𝒻𝒶𝓃𝓉𝒶𝓈𝓉𝒾𝒸 𝒷𝓊𝓉 𝒻𝑜𝓇 𝓂𝑒 𝒶𝓃𝒹 𝒻𝑜𝓇 𝓌𝒽𝒶𝓉 𝐼 𝓁𝒾𝓀𝑒 𝓉𝑜 𝒹𝑜
𝒾𝓉'𝓈 𝑜𝓀𝒶𝓎 𝒾𝒻 𝓎𝑜𝓊 𝓉𝒶𝓀𝑒 𝓈𝑜𝓂𝑒𝑜𝓃𝑒 𝓎𝑜𝓊 𝓁𝒾𝓀𝑒 𝒶𝓃𝒹 𝒹𝑒𝒸𝒾𝒹𝑒 𝓉𝑜 𝒹𝓇𝒶𝓌 𝒾𝓉.
𝒶𝒻𝓉𝑒𝓇 𝒶𝓁𝓁
𝓉𝒽𝑒 𝓅𝓇𝑜𝑔𝓇𝒶𝓂 𝒹𝑜𝑒𝓈 𝓃𝑜𝓉 𝒹𝓇𝒶𝓌 𝒶𝓁𝑜𝓃𝑒
𝓉𝒽𝑒 𝓅𝓊𝓁𝓈𝑒 𝒾𝓈 𝓃𝑜𝓉 𝒹𝑜𝓃𝑒 𝒶𝓁𝑜𝓃𝑒
𝒜𝓃𝒹 𝓉𝒽𝑒 𝒸𝑜𝓁𝑜𝓇 𝓉𝑒𝒸𝒽𝓃𝒾𝓆𝓊𝑒 𝒹𝑜𝑒𝓈 𝓃𝑜𝓉 𝒶𝓅𝓅𝓁𝓎 𝒶𝓁𝑜𝓃𝑒.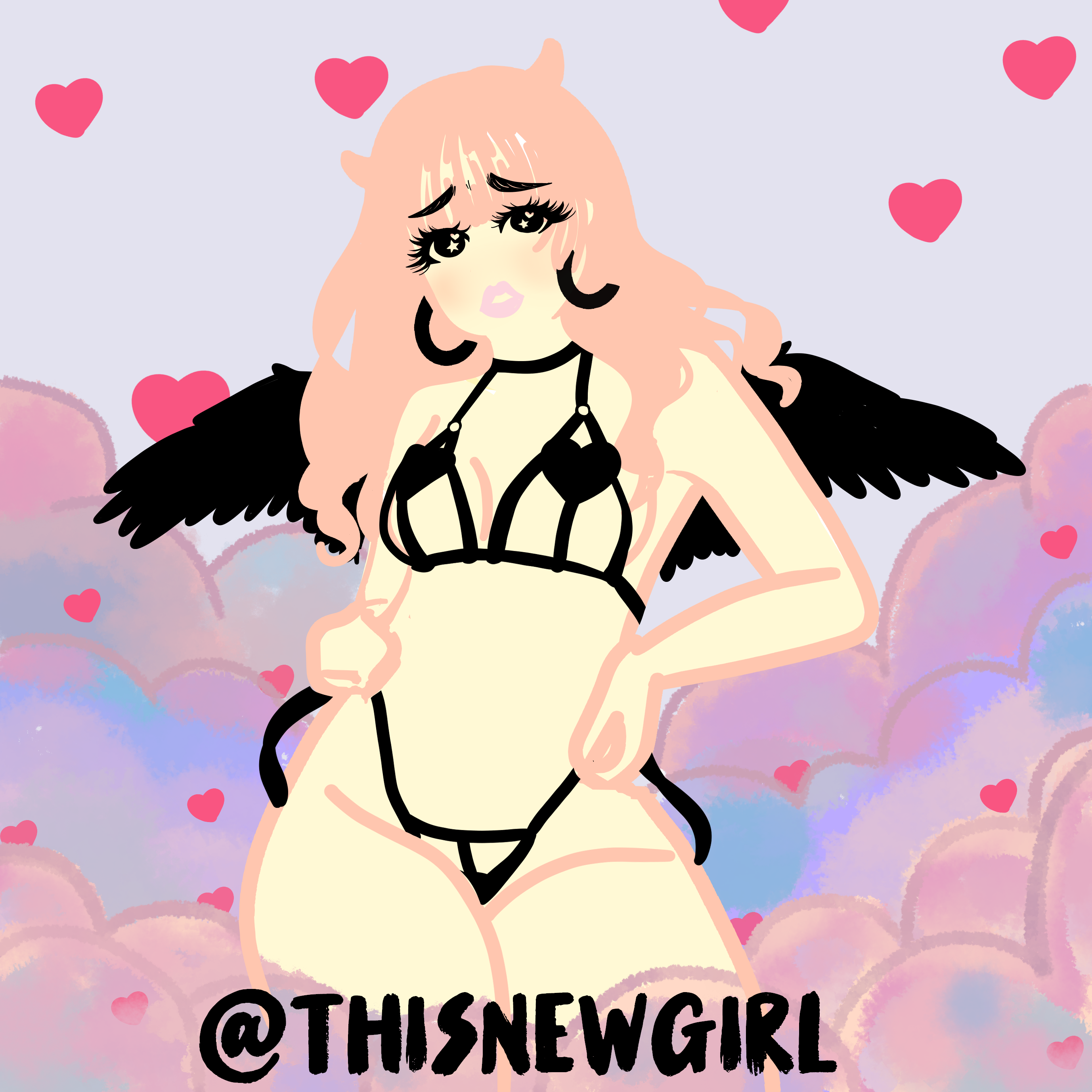 I made an attempt at cotton candy clouds ...
it didn't turn out the way I wanted
since I don't have the type of brush with the texture I wanted to give it ~
but I still think it looks cute ~
I wanted to add hearts
as if it were some sweet from the night sky <3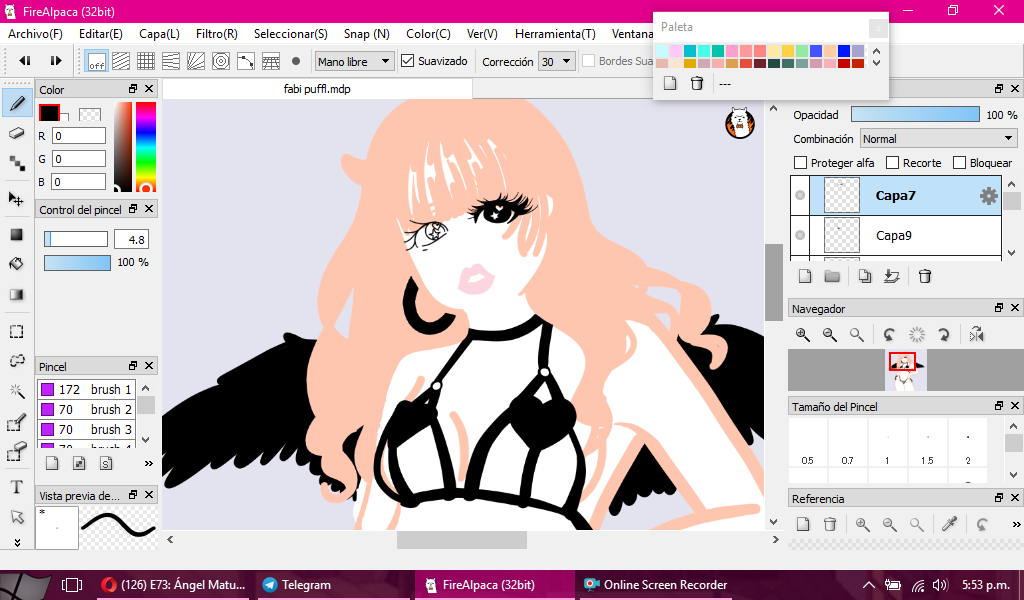 here you can see, the before and after
Of the eye ..
HAHAHAH
sometimes it takes about 30 minutes with each eye
trying to make it as clean as possible
in addition to approaching at least the shape of the person of whom I am drawing.
Let's say it is a question of attitude.
the shape of the eyes
and the tabs can speak volumes about the attitude they give the character ~
not to mention the eyebrows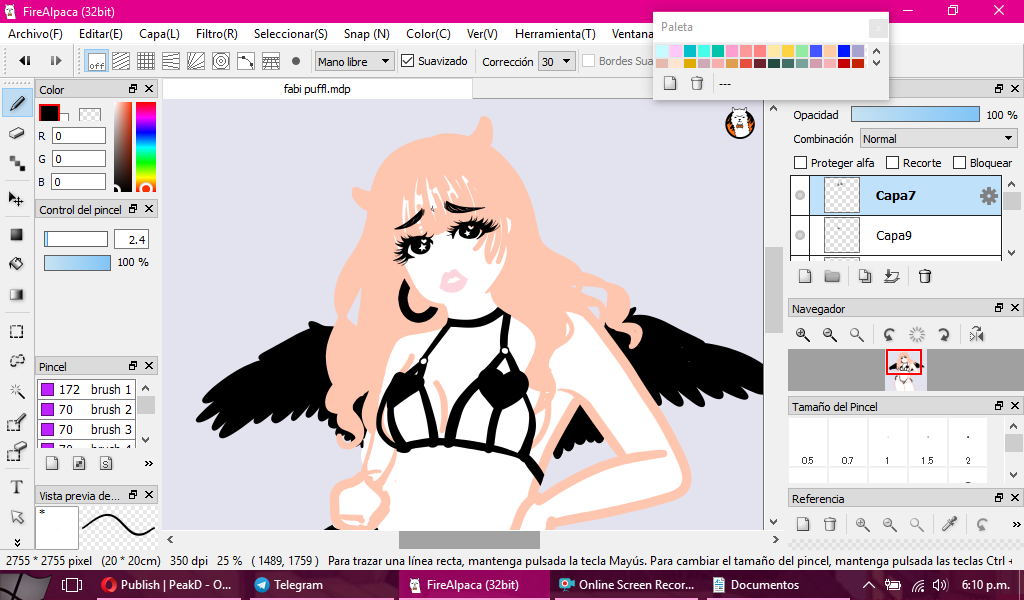 Hello! hey don't go
if you like my content don't forget to check my other posts!
🍑progress today July 21/ 2020 #2 🎟 the wolf and the lady 🐺
🍑 wip the adventure begins 🎟 the wolf and the lady 🐺
Portrait contest A crime detective
Digital Art// Quick drawing of a bunny in hot day summer
weird and cute commissions~ making cute nsfw art for stickers ALERT NSFW CONTENT
and if you are of legal age, follow my twitter account where I upload nsfw art and the information of my post
click here to go to my Twitter ~
AS ALWAYS GUYS
USED ​​PROGRAM:
Fire Alpaca
Brush: round tip pencil
and brush # 1