portrait Sketch of my bard in dungeon and dragons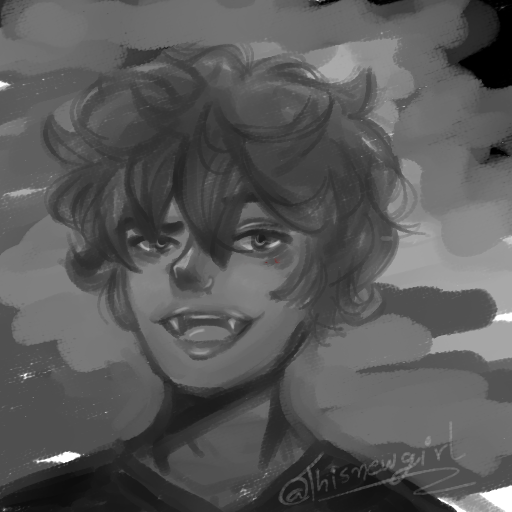 Hello!
well I've been practicing with paintool sai,
honestly the interface of the program seems too messy,
in other programs the tools are just where they should be
however,
paintool sai has a strong appeal,
its brushes are simply very good and here comes the matter:
there are no limitations, in other programs it is at least tedious to create new brushes
in fire alpaca I was using the basic brushes to draw , just like in medibang.
So next I leave you with my attempt to draw my dungeon and dragons character,
I talked to a friend while I sketched, since at first I didn't plan to draw anything and I was just testing one of the brushes.
I did it all in one layer because I was just playing around with the program to say the least.
but yep, the brushes are really nice and very comfortable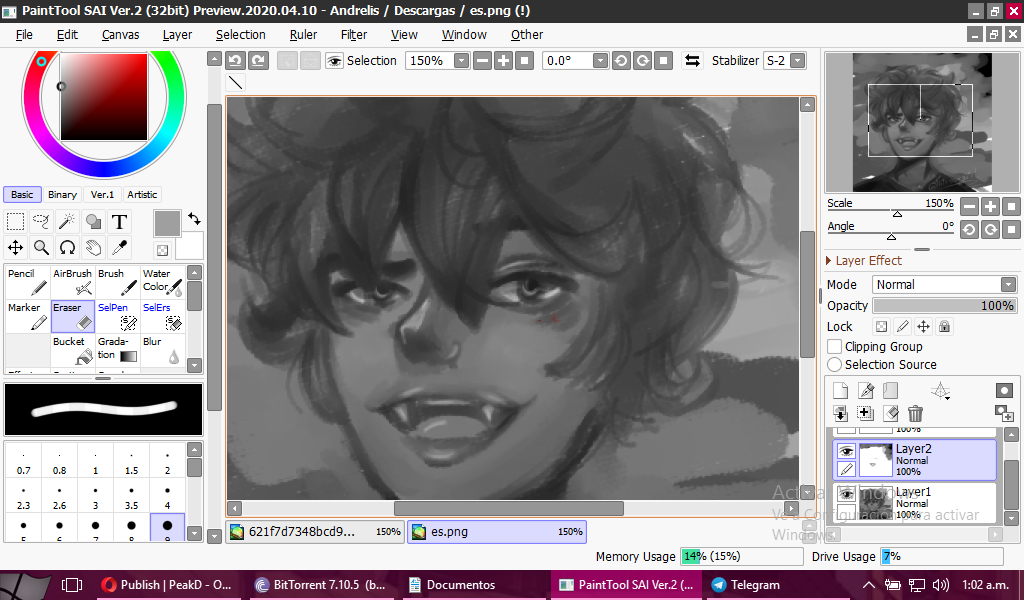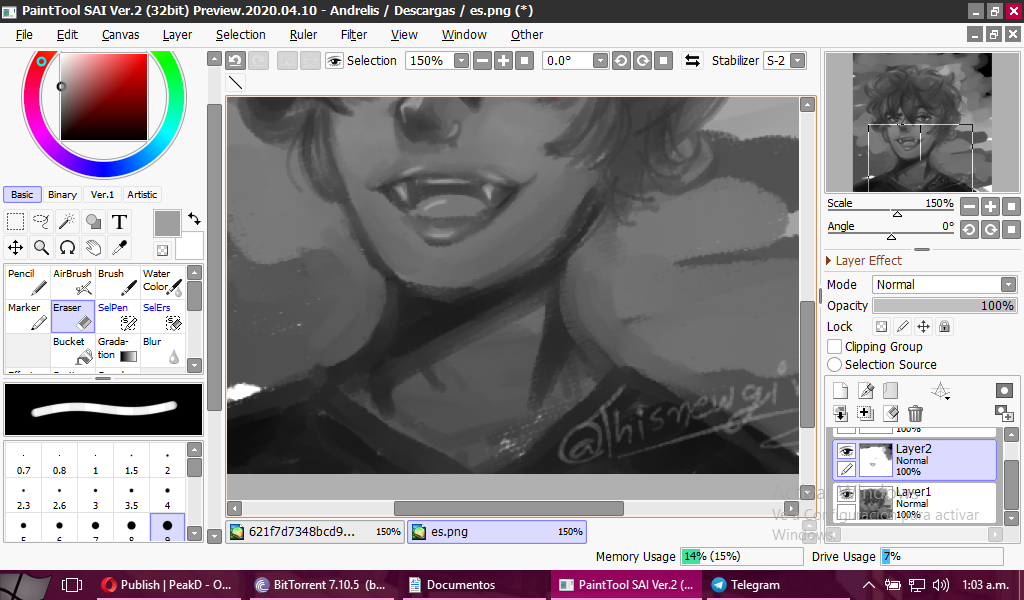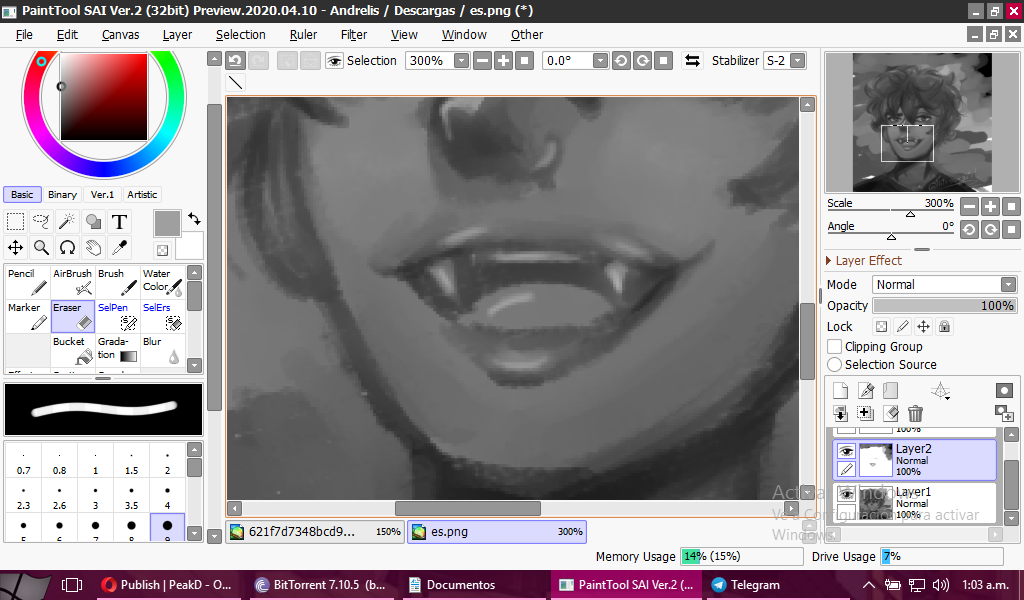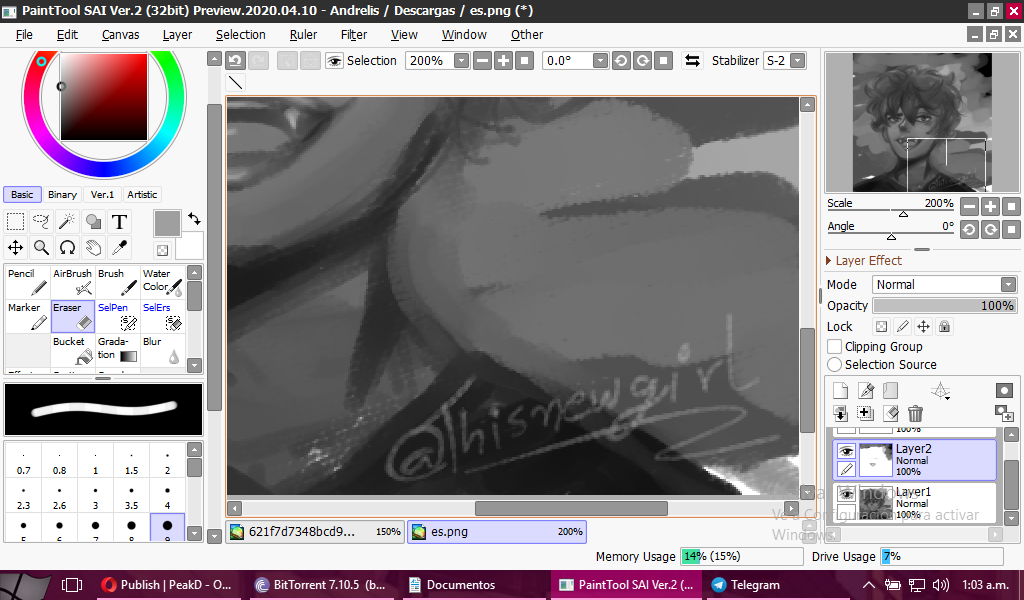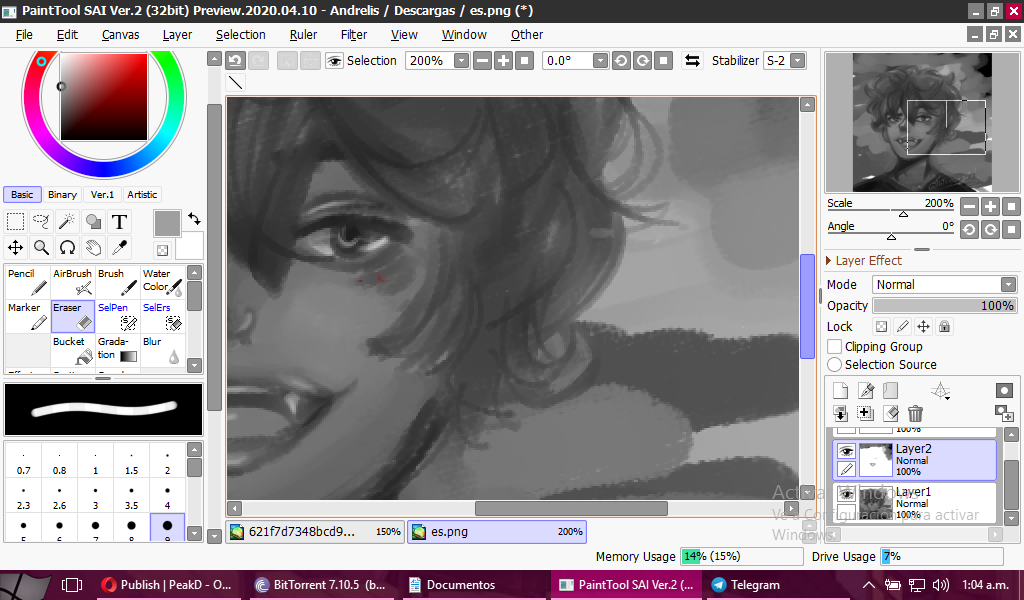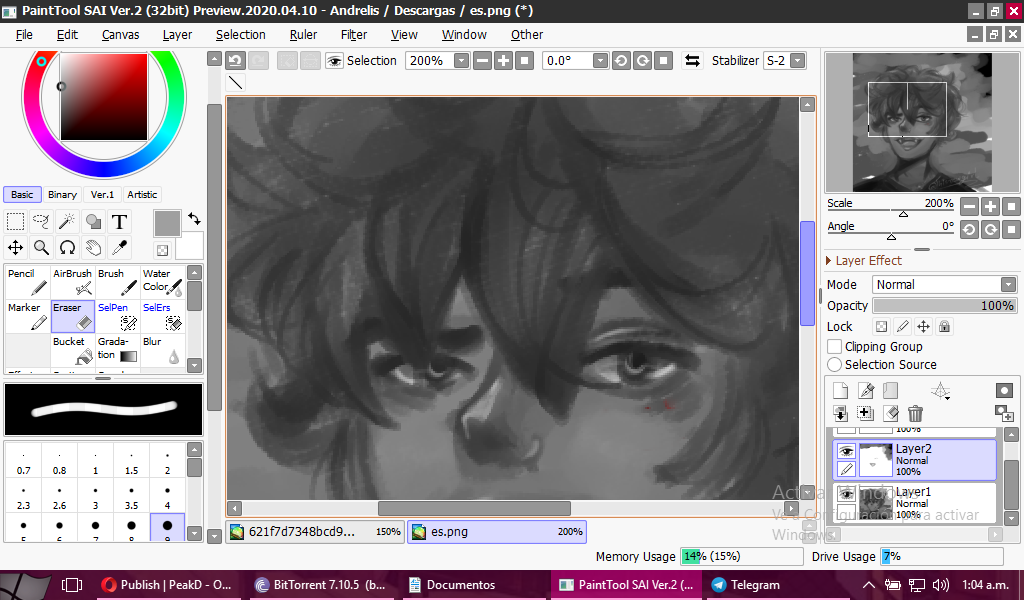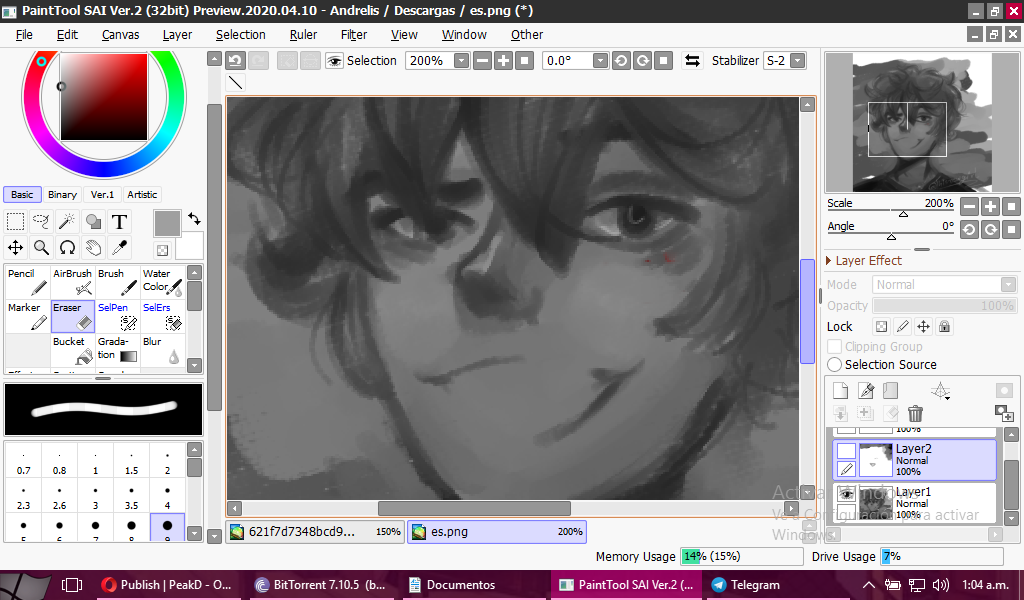 and good about the bard .. HAHAHAH I keep trying how to make a face with which I feel comfortable, however I am not good at making men as virile as I would like