Loud and Proud is Branching Out Again!
We are branching out again!
Starting tonight/tomorrow morning, where ever you are on the planet. We will be streaming on two more platforms live.
We are adding My 3Speak Channel and YouTube! I dont know the link for YouTube but I'm sure you can find it by looking for realunklebonehead.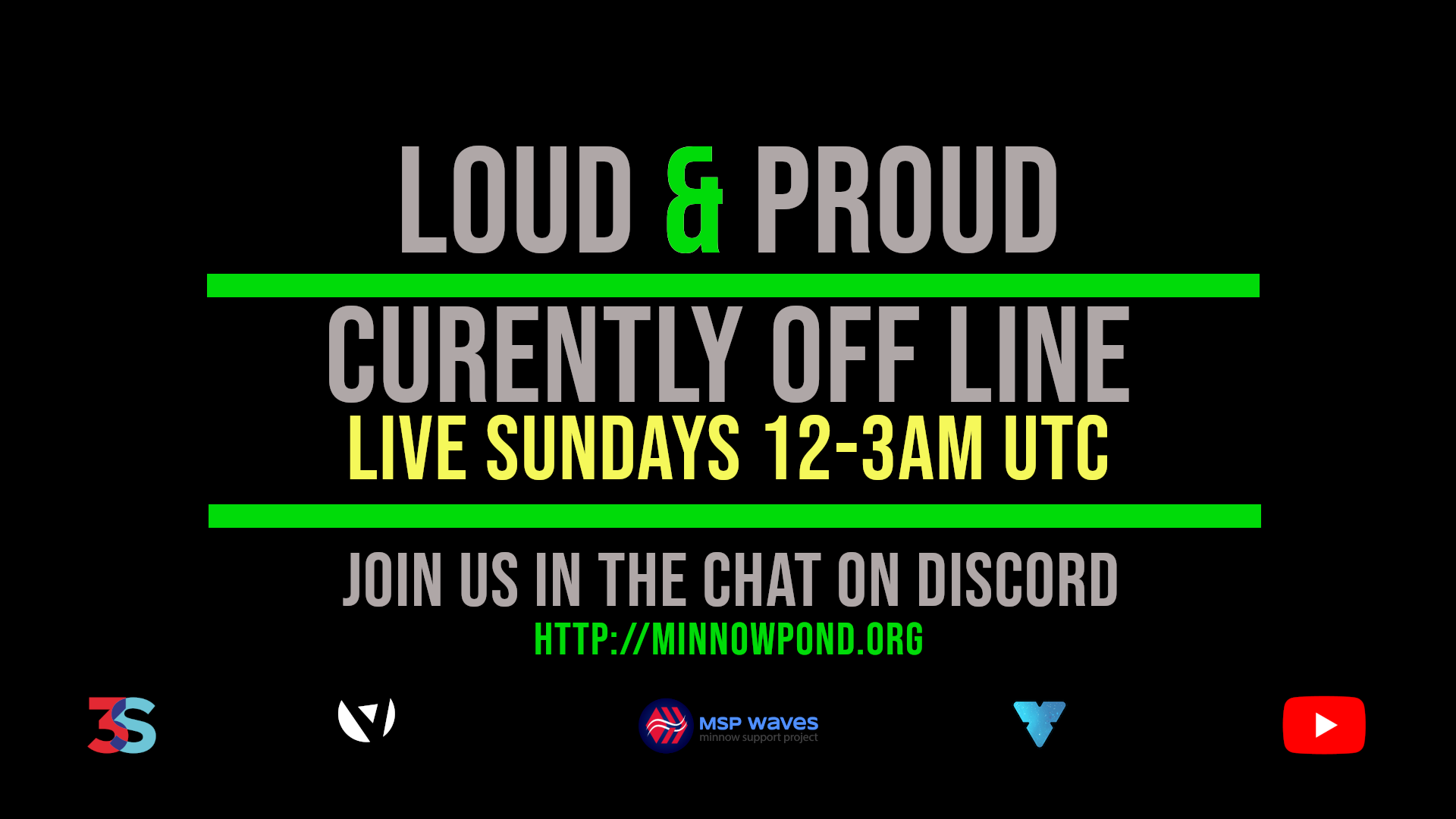 On the show this weekend
We will show off the NFT that was created by @thisnewgirl and most likely swoon all over her for it. Lol. We will then ask all of you who are interested in winning it to email us and we will will assign you a random number on next weeks show (11/14/20).
Why are we doing it this way? Because I know that not everybody listens live. There are about 50-100 of you that are subscribed to the audio podcast and I know you aren't in the chat during the show.
So doing it this way will give those people a chance to win as well.
Now thats not to say there aren't some requirements.
NFT Giveaway Requirements
You must be a member of NFT Showroom in order to receive the artwork.
You must email us at lnp.mspwaves@gmail.com in order for us to know that you are interested and assign you a random number. We also need your NFT Showroom name. Its usually your hive username.
You do not need to be present during the drawing to win. The winner will be contacted and the files sent promptly.
Just to be clear this is not a way for us to suck up your data or emails into a database. We are so not interested in that. But do keep the email around cause its a great way for you contact us outside of the chat room!