Hello! DIY to make your own cell phone wallpapers during this quarantine <3
1. you don't need great drawing skills
2.download some drawing program (medibang paint or fire alpaca)
3. Have fun and let your imagination run wild!
Hello friends of the hive community!
During this quarantine
many things have occurred to me,
I hope you are safe in your houses
and that everything is fine.
<3
In my country the situation is becoming somewhat desperate
but it is not the case !!
drawing! I know that there are little people who think that
they really do not serve to do anything ...(I'm talking about drawing)
and I understand them but BUT!
What if I told you that they are wrong~
Here I bring a very graphic step by step to get an idea of ​​how some cell phone wallpapers (which look very nice) are made
ok so this would be the end result (well, mine)
you can make it from any fruit
(I like strawberries a lot and that's why I made strawberries)
I will upload other fruits
<3
but let me know in the comments
what other fruits would you like to see
ouo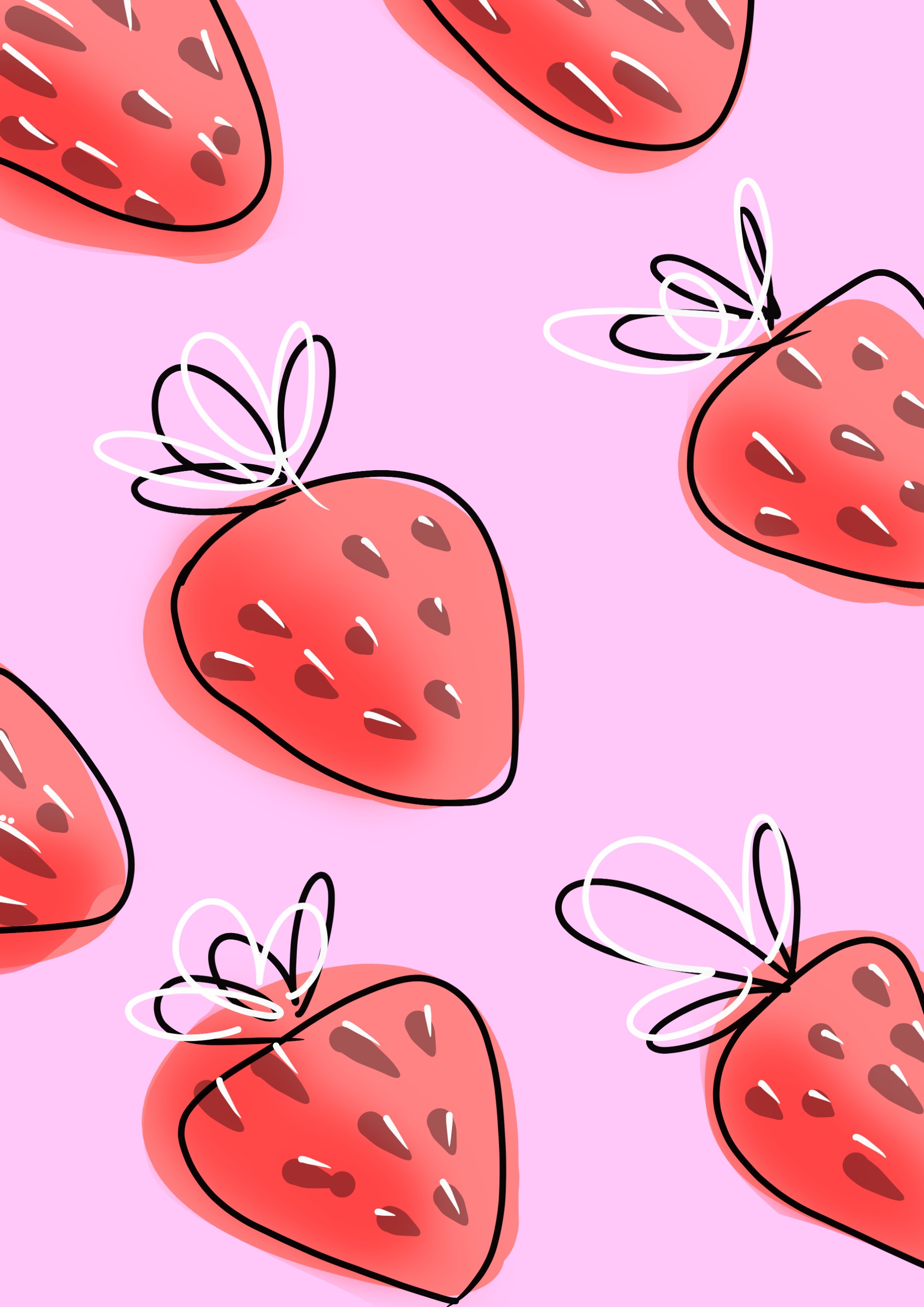 1.first choose a color
(I chose pink; 9)
2.and make several spots with the brush
(I used the watercolor brush that the fire alpaca program has)

3. add shadows with a stronger color
in my case use one very close to red in the color palette.
4.with your same watercolor brush
with a lower opacity paint the bottom edge of your stain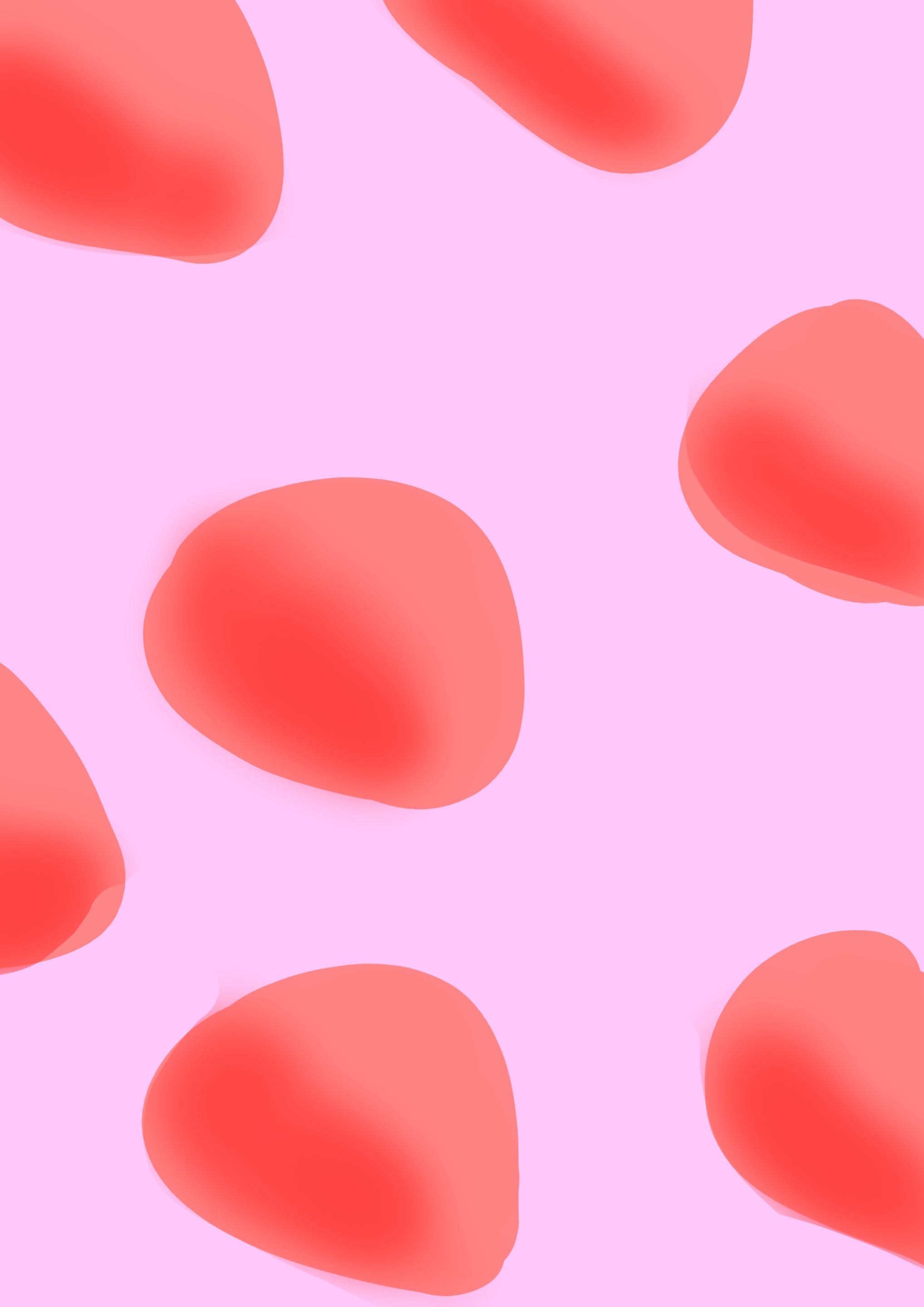 5. seeds! don't forget them!
make small stripes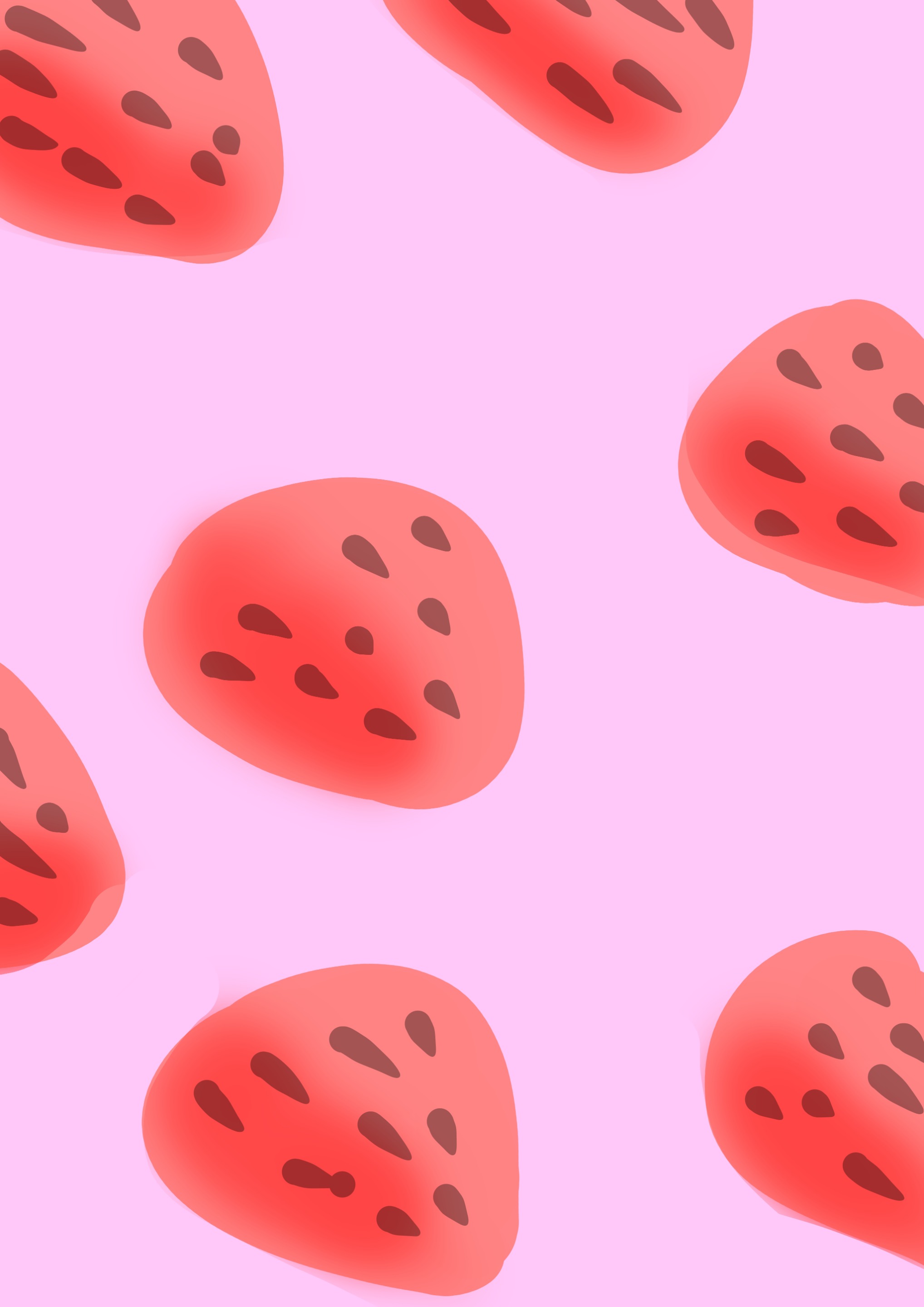 6. follow the silhouette with the feather brush. (it doesn't have to be perfect)
and add the shape of the leaf
(consider that the mouse correction is at least 20%)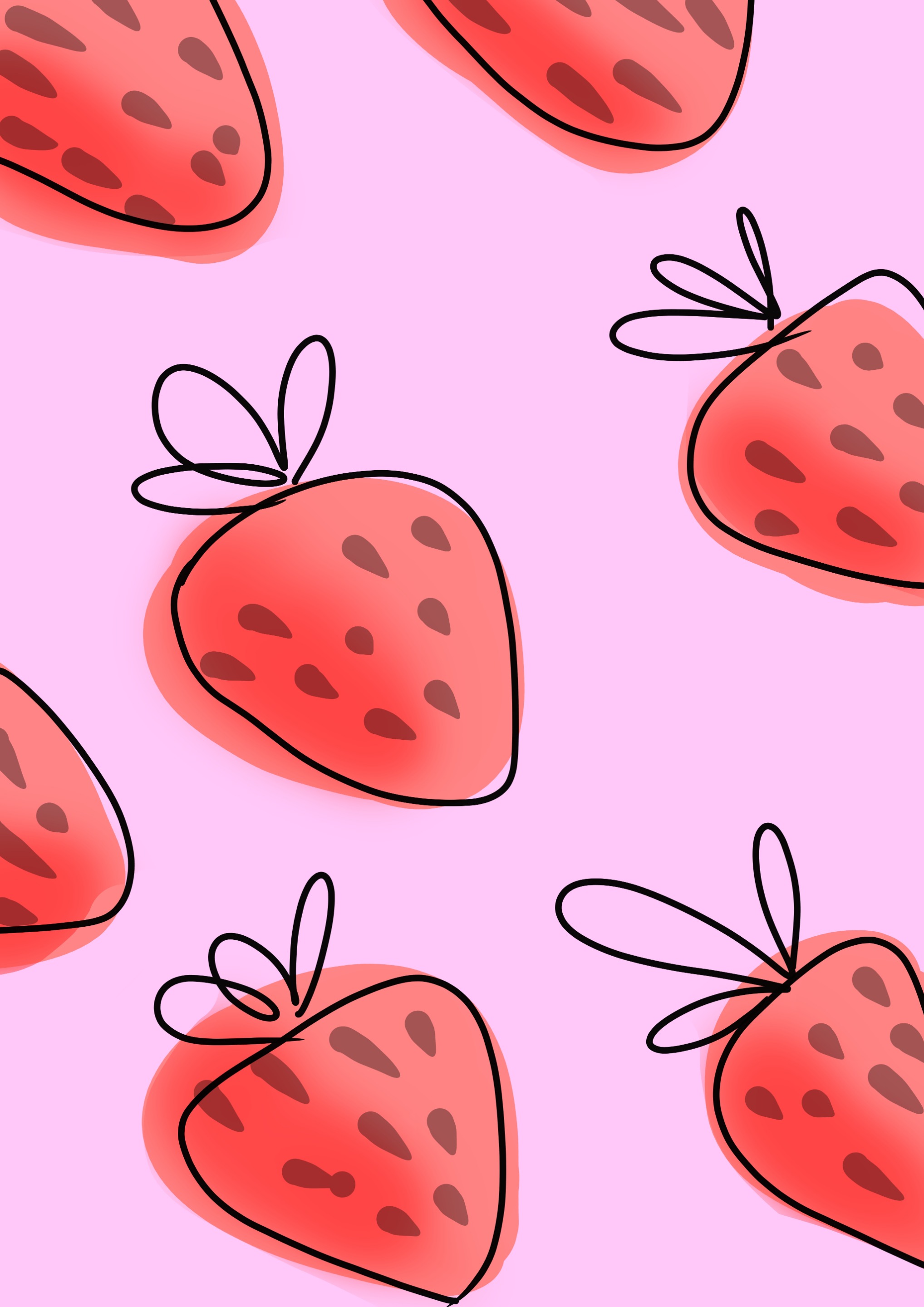 7. give it life! add light (use the color white) and a white line and that's it! pretty nice for a change ~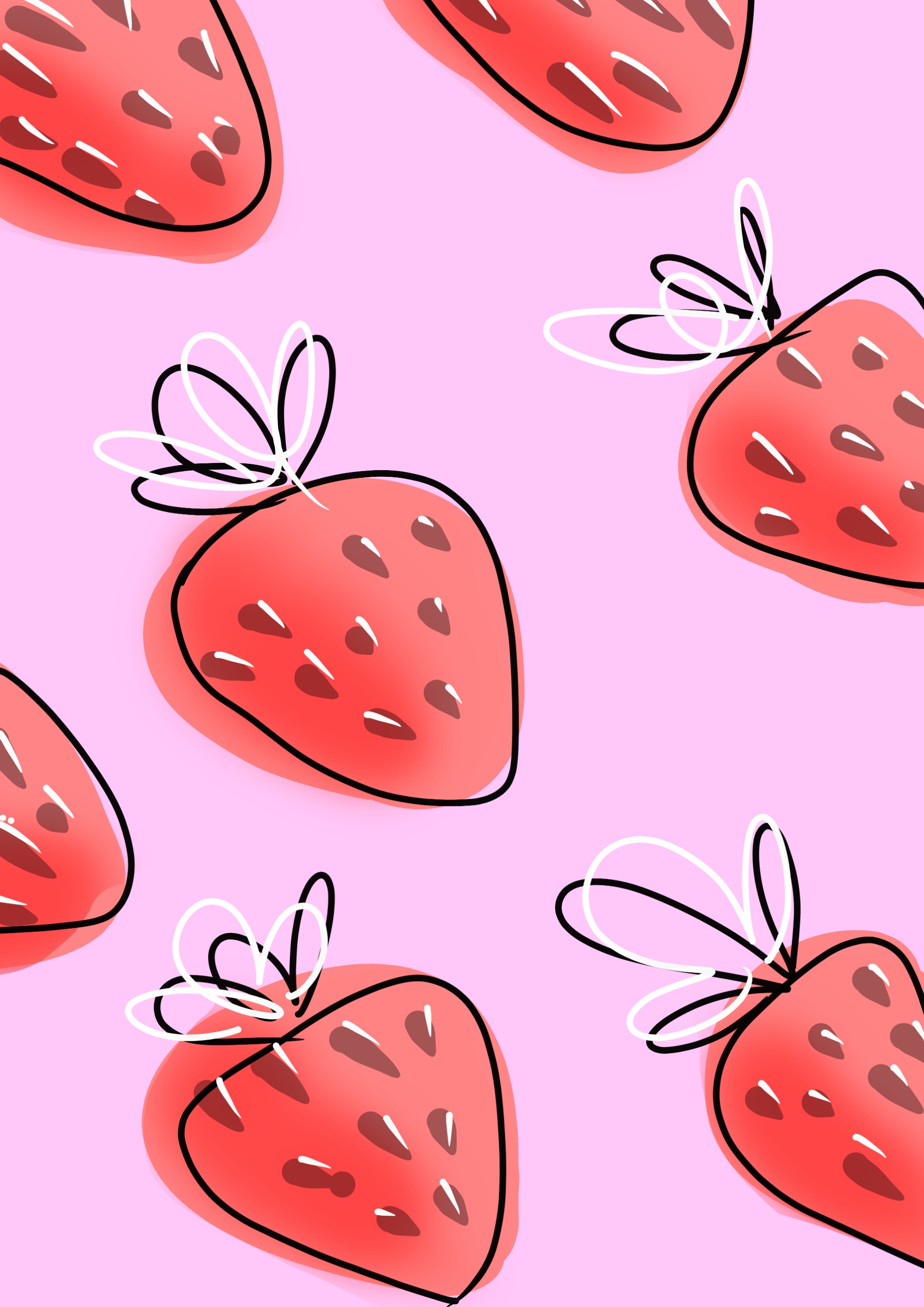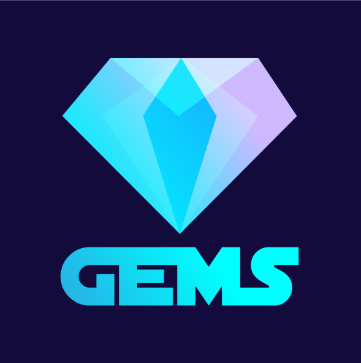 Any monetary contribution is welcome (it would help me a lot to grow) so here is the link of my patreon, also if any of you would like to commission me I would be very grateful <3
https://www.patreon.com/thisnewgirl
(I just opened it last day so I go little by little)
and here is my fivver in case you are interested in commissioning me