Drawing tutorial of 01101000 01100001 01100011 01101011 [ENG/ESP] and NFTShowroom stuff ;3
Spanish/ English below
Antes de seguir seguramente se estarán preguntando sobre que carajos es NFTShowroom
PERFECTO!
una magnifica pregunta!
el unico problema es que no soy la mejor para explicarlo
PERO !
haré mi mejor esfuerzo XD
NFTShowroom es lo más parecido (o igual) sí.. de hecho creo que eso es exactamente lo que es; Un mercado digital, qué puedes hacer en un mercado digital, se preguntarán.
bueno mi querido o querida abeja
si eres un artista digital, fotografo, ilustrador, creador de marca ,animador, un mercado digital es donde vendes lo que tu haces , lo que tu has creado, y tu mismo decides como venderlo, con o sin derechos de autor, con permisos de reproduccion limitada etc.
por supuesto hay ciertas normas en @NFTShowroom las cuales te invito a ver.
como por ejemplo,
que sea contenido original lo que vas a vender
que te pertenezca lo que estás vendiendo
por mencionar algunas .
Muy sencillo
Muy economico
tokenizar tus ilustraciones o el contenido que tu vayas a vender, no es costoso sólo 5 hive .
Así que HEY!
si eres un creador de contenido
o si eres un colector de contenido te invito a echarle un ojo a @NFTShowroom
hay muy buenos artistas allí
y esta basicamente es nuestra manera de crecer
English
Before continuing you are probably wondering about what the hell is NFTShowroom
PERFECT!
a great question!
the only problem is that i am not the best one to explain it
BUT !
I'll do my best XD
NFTShowroom is the closest thing (or equal) yes... in fact I think that's exactly what it is; A digital market, what can you do in a digital market, you might ask.
well my dearest bee
if you are a digital artist, photographer, illustrator, brand creator, animator, a digital marketplace is where you sell what you do, what you have created, and you decide how to sell it, with or without copyright, with limited reproduction permissions etc.
of course there are certain rules in @NFTShowroom which I invite you to see.
as for example,
that it is original content what you are going to sell
that you own what you're selling
to mention a few.
Very simple
Very economical
tokenize your illustrations or content that you are going to sell, is not expensive only 5 hive .
So HEY!
if you are a content creator
or if you are a content collector I invite you to take a look at @NFTShowroom
there are very good artists there
and this is basically our way of growing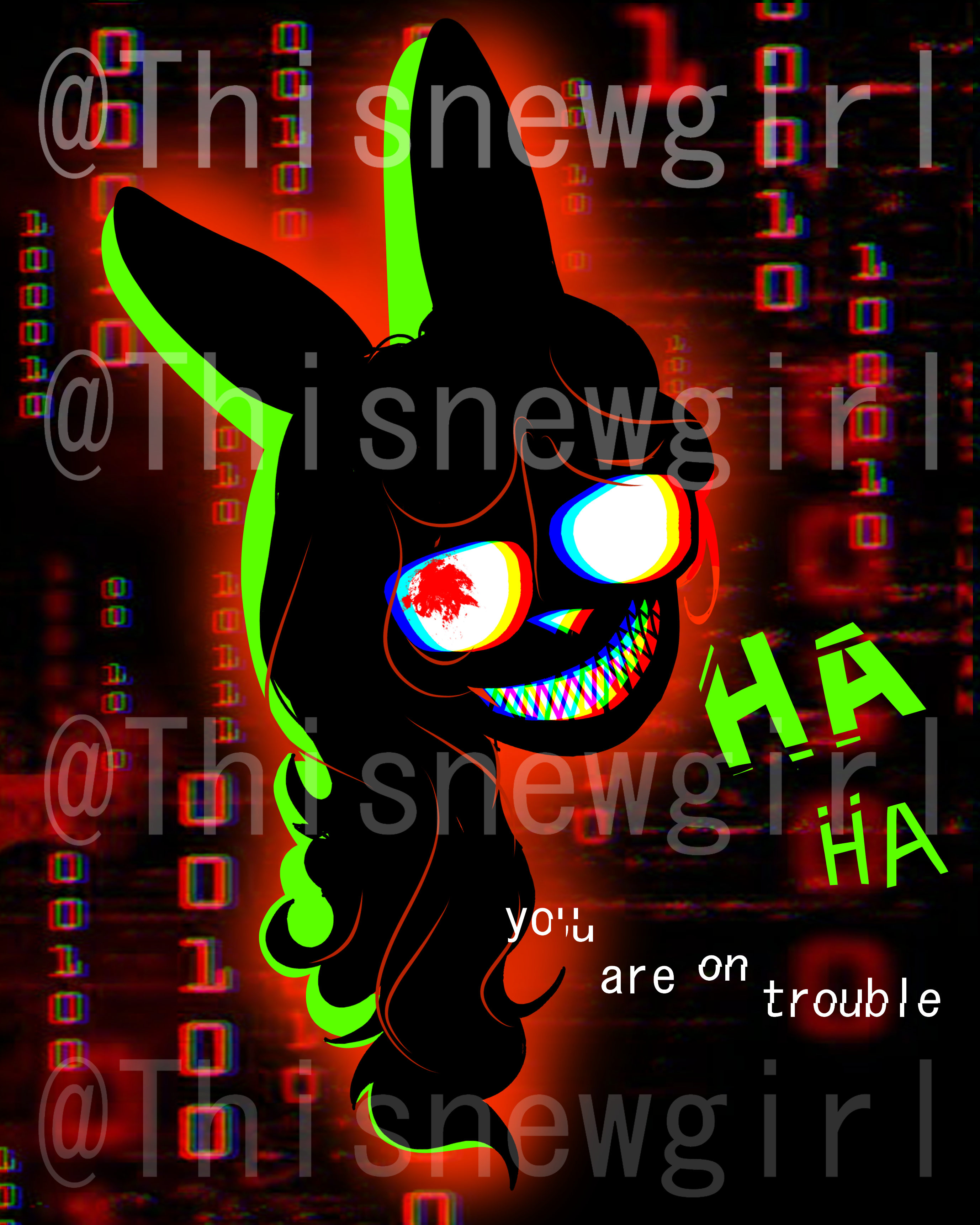 Herramientas utilizadas:
Laptop canaima, porque cuando deseas algo con todas tus fuerzas lo puedes lograr (?)
programa de dibujo : Paint tool SAI
Paquete de brochas que tiene el programa por defecto porque no tengo dinero para comprar :D
Inspiracion bardica(?
raton
y cuarentena
BIEN! CON ESO YA ESTÁ TODO LO QUE NECESITAMOS
XDDD
ademas de mucha motivación
Tools used:
Laptop canaima, because when you want something with all your strength you can achieve it (?)
Drawing program : Paint tool SAI
Package of brushes that has the program by default because I don't have money to buy :D
Bardic inspiration(?
mouse
and quarantine
GOOD! THAT'S ALL WE NEED
XDDD
plus a lot of motivation
ESPAÑOL/ ENGLISH
🍄 Hola abejitas, como es comun les traigo un paso a paso de mis ilustraciones, en esta oportunidad 01101000 01100001 01100011 01101011 la cual tuvo 2 ediciones el mes pasado ;3 y ambas ya estan vendidas, pueden ir a mi galeria en NFTShowroom dandole click a la primera imagen de este post, allí podrán ver todas las ilustraciones que tengo en venta .
🍄Hello little bees, as usual I bring you a step by step of my illustrations, this time 01101000 01100001 01100011 01101011 which had 2 editions last month ;3 and both are already sold, you can go to my gallery in NFTShowroom clicking on the first image of this post, there you can see all the illustrations I have for sale
🍄comienzo haciendo un boceto rustico, usualmente voy desarrollando los colores y la idea de lo que quiero hacer a medida que voy dibujando, no me preocupo demasiado por las lineas guias ya que solo estan allí como referencia del espacio de dibujo en el que quiero trabajar.hacer lineas desastrozas me ayuda a no inhibirme ante las posibilidades.
🍄 I start by making a rustic sketch, usually I develop the colors and the idea of what I want to do as I draw, I don't worry too much about the guide lines since they are only there as a reference of the drawing space I want to work on.
Making disastrous lines helps me not to be inhibited by the possibilities.
🍂
🍂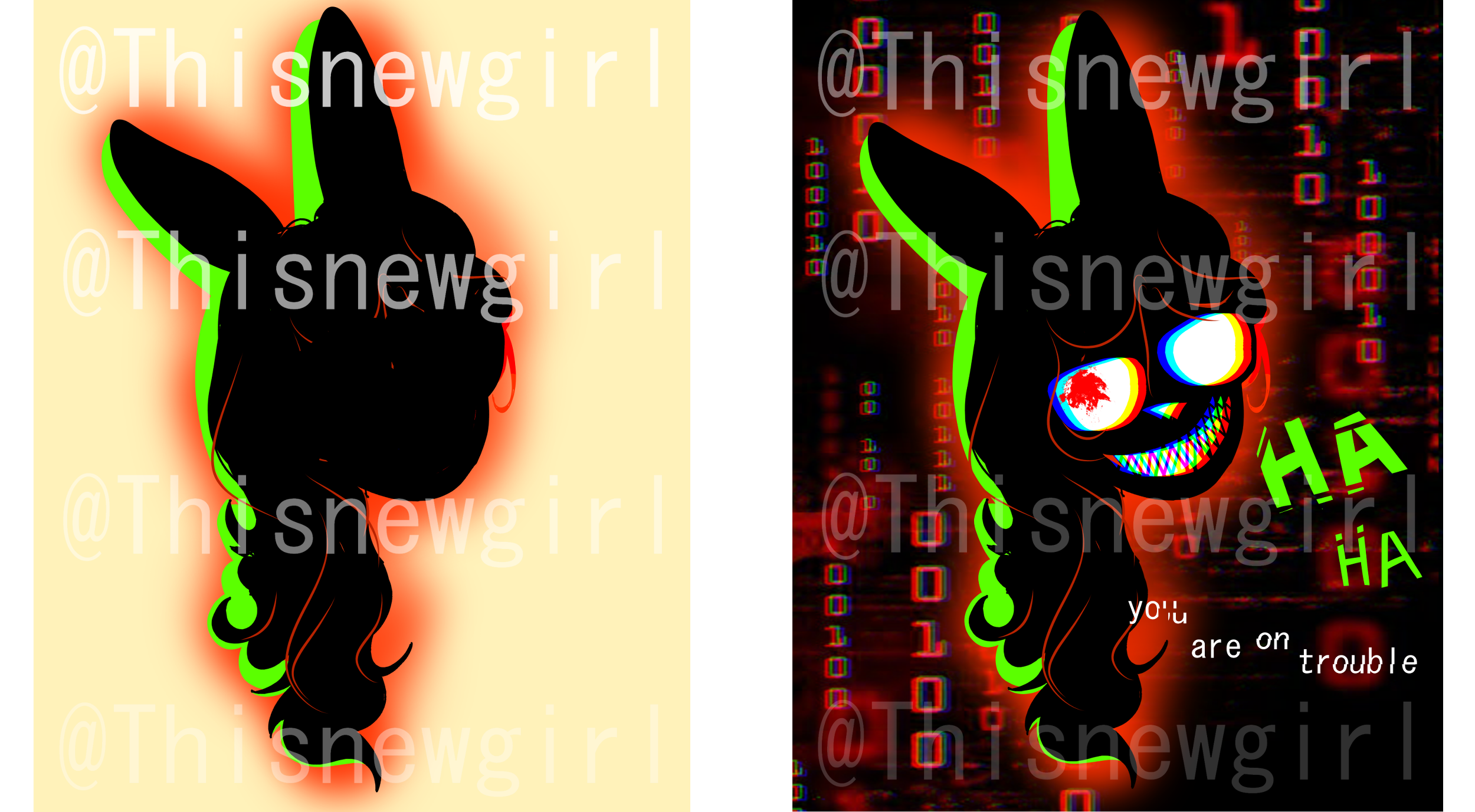 Y así amigos es como finalmente después de luchar contra el constante lag de mi intento de "laptop", las idas de luz e internet es como termina mi dibujo :"D

Espero les haya gustado, que aprendan al menos observando el paso a paso, y como siempre se hayan inspirado a crear más y a valorar las herramientas que tienen en disponibilidad para crear C:

And this way friends is how finally after fighting against the constant lag of my attempt of "laptop", the light goings and internet is how my drawing ends : "D

I hope you liked it, that you learn at least by observing the step by step, and as always you have been inspired to create more and to value the tools that you have in availability to create C: