𝐿𝒶𝓊𝑔𝒽𝓉𝑒𝓇 𝒾𝓃 𝓉𝒽𝑒 𝒹𝒶𝓇𝓀_____ 𝒹𝓇𝒶𝓌𝒾𝓃𝑔 𝓅𝓇𝑜𝒸𝑒𝓈𝓈 𝔸𝕦𝕘𝕦𝕤𝕥 𝟙𝟚, 𝟚𝟘𝟚𝟘
Hello again hive friends! Like every day !
I bring a new drawing process ~
this time I wanted to make a scary clown inspired
by a tiktok account that I really like.
The real challenge was trying to make that terrifying gaze
a smile that accompanies the uncomfortable moment,
adding at the end of the drawing,
some stars and semicircles repeating themselves,
since it gives it this air of innocence.
whoever is observing
may be affected by narcotics~
Hola de nuevo amigos de hive!
como todos los dias !
traigo un nuevo proceso de dibujo ~
En esta oportunidad quise realizar un payaso aterrador
inspirada en una cuenta de tiktok que me gusta mucho
El verdadero reto fue tratar de hacer esa mirada fija aterradora
una sonrisa que acompaña el incomodo momento,
añadiendo al final del dibujo,
unas estrellas y semicirculos repitiendose,
ya que le da este aire de inocencia.
Quien está observando quizá
este afectado por estupefacientes ~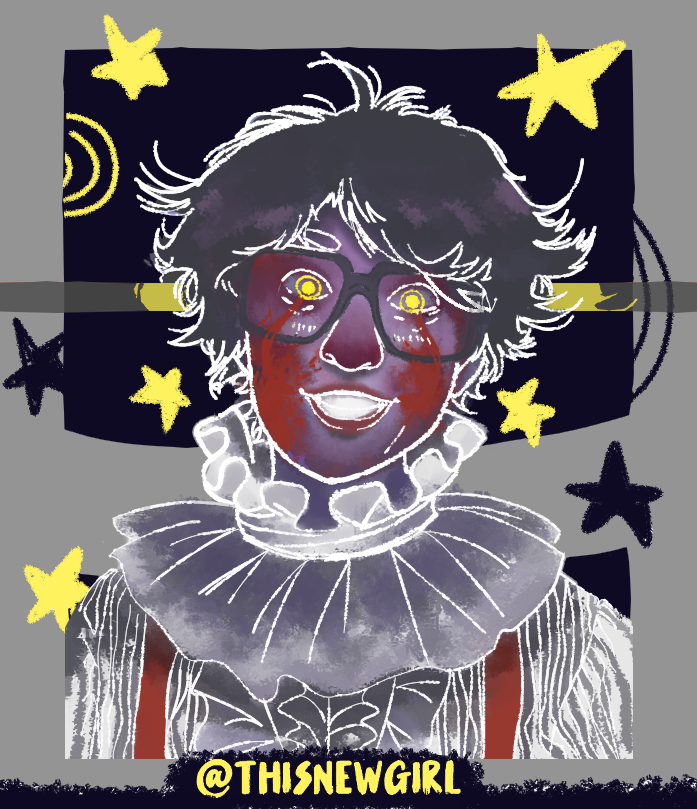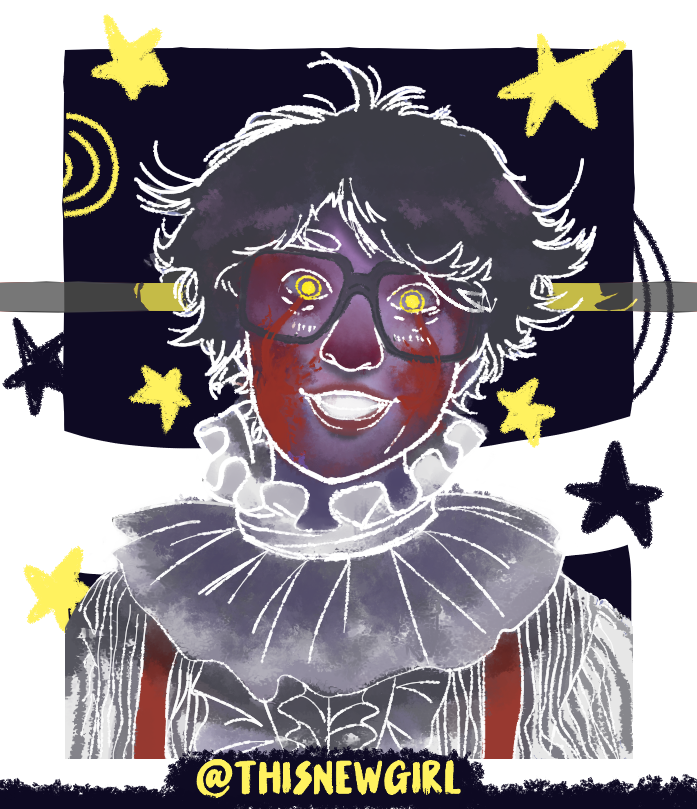 Drawing while listening to music, it's quite nice so ~
I was listening to this:
Step by step
make the lineart
have a color palette to use in your drawing
and start working on different layers
the brush I like to use is the watercolor and the crayon
program used: Fire Alpaca and SAI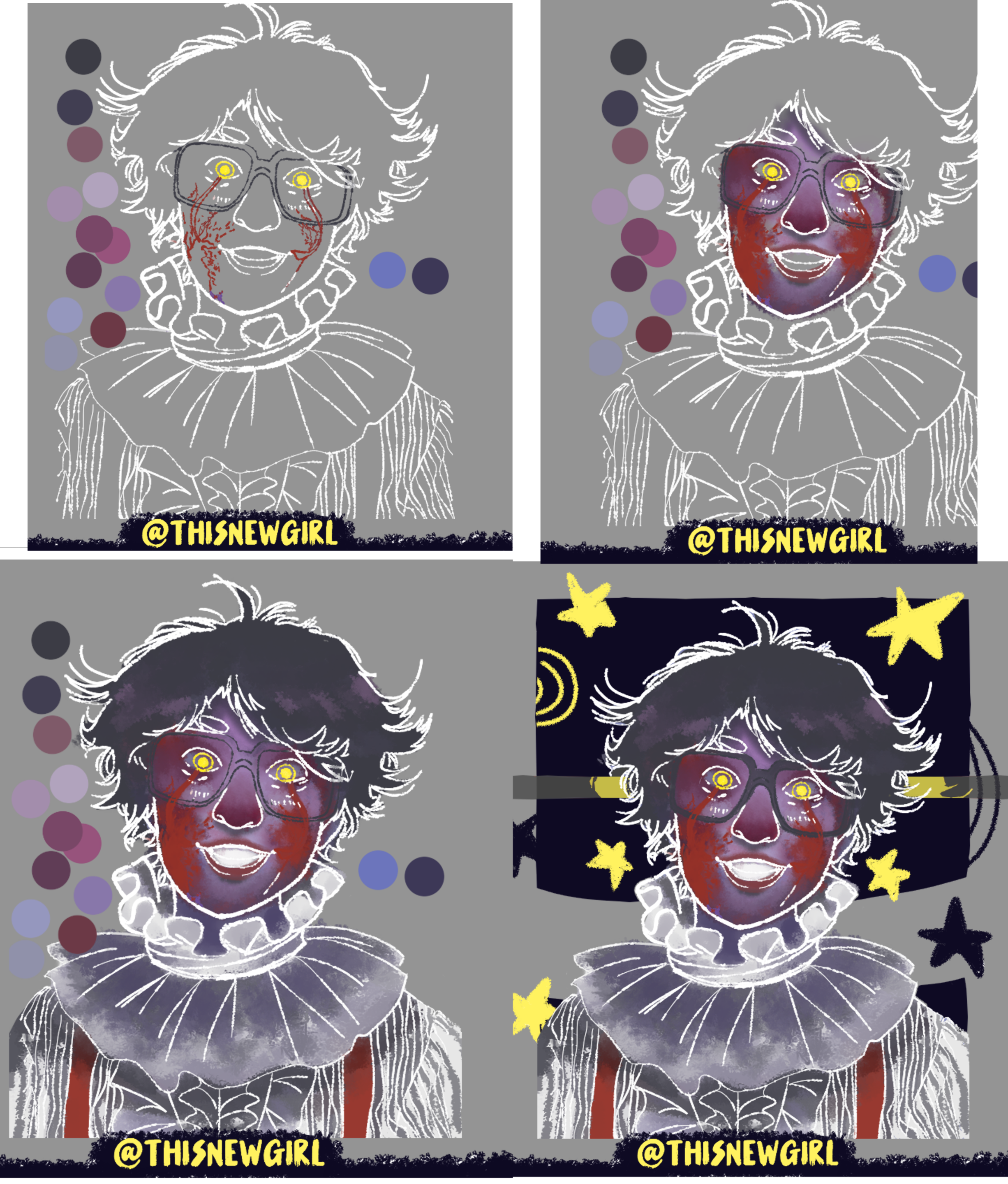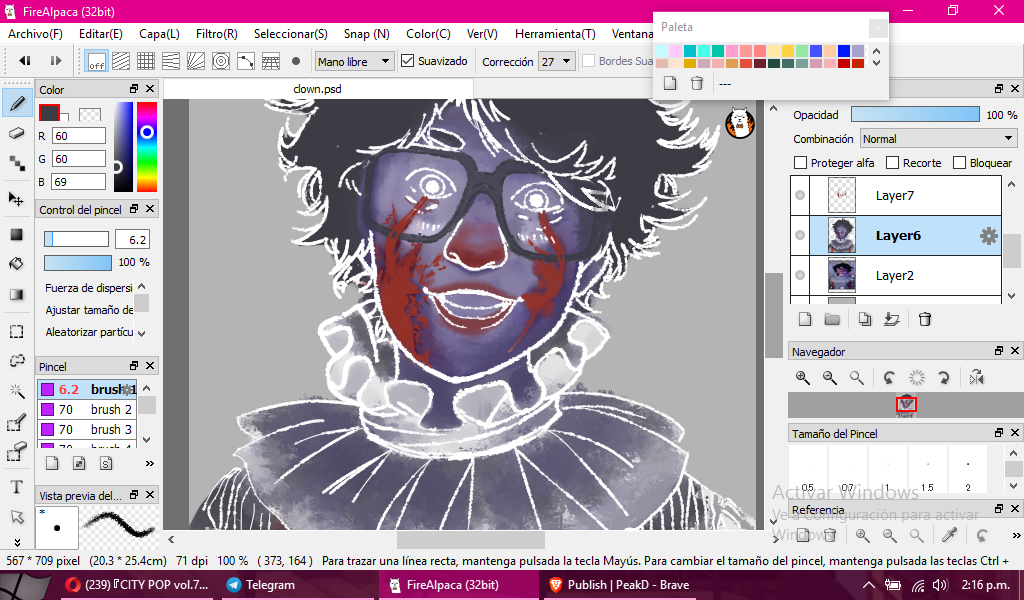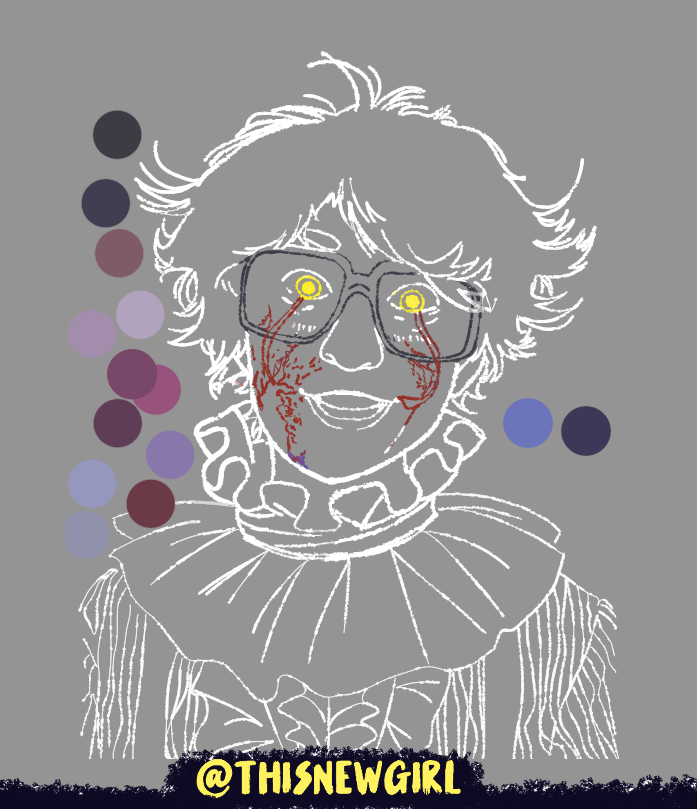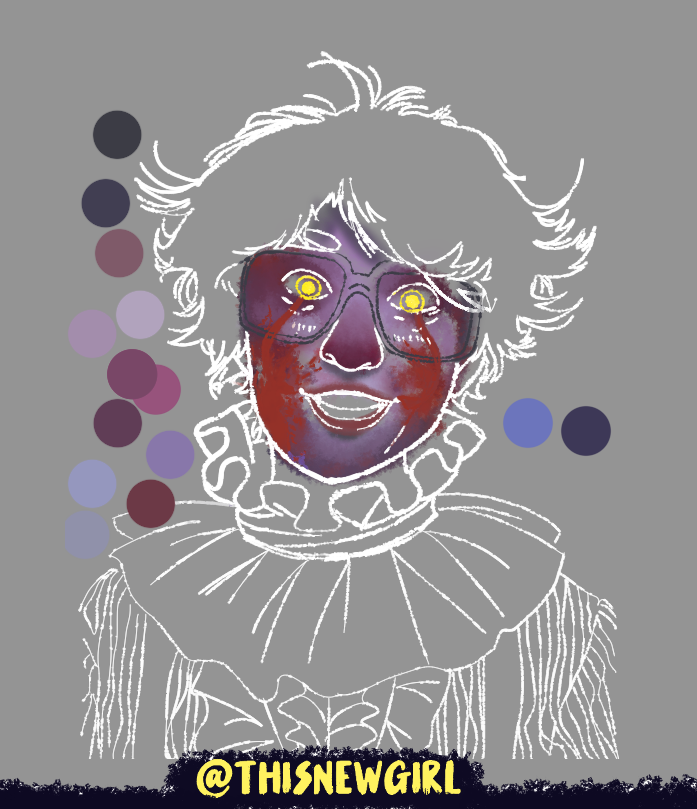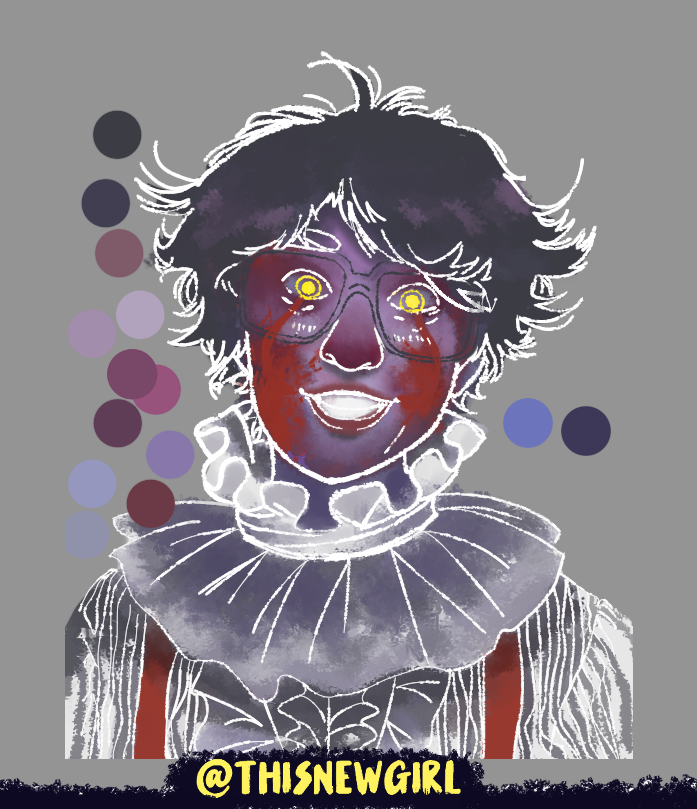 click here to follow me on twitter
ℍ𝕚! 𝕀𝕗 𝕪𝕠𝕦 𝕘𝕠𝕥 𝕙𝕖𝕣𝕖, 𝕥𝕒𝕜𝕖 𝕒 𝕝𝕠𝕠𝕜 𝕒𝕥 𝕞𝕪 𝕠𝕥𝕙𝕖𝕣 𝕡𝕠𝕤𝕥𝕤! 𝕐𝕠𝕦𝕣 𝕧𝕠𝕥𝕖 𝕙𝕖𝕝𝕡𝕤 𝕞𝕖 𝕘𝕣𝕠𝕨
the links you see below are direct entries to each of my posts
__ // ♥意桜いゴ佳 (process/ Daily illustration)
☘️ doodling bunnys ☘️ ☘️ 09/2020
🌹 𝔻𝕒𝕚𝕝𝕪 𝕚𝕝𝕝𝕦𝕤𝕥𝕣𝕒𝕥𝕚𝕠𝕟 𝕒𝕦𝕘𝕦𝕤𝕥 🌹 08/2020 🍀 KIKI´S ADVENTURE! drawing process/ 𝑔𝒾𝒻 𝒸𝓇𝑒𝒶𝓉𝒾❀𝓃 and video drawing process 🍀
🥝 today's second 𝔻𝕒𝕚𝕝𝕪 𝕚𝕝𝕝𝕦𝕤𝕥𝕣𝕒𝕥𝕚𝕠𝕟🥝 Someone from another planet ☄️
🐝𝔻𝕒𝕚𝕝𝕪 𝕚𝕝𝕝𝕦𝕤𝕥𝕣𝕒𝕥𝕚𝕠𝕟 𝕒𝕦𝕘𝕦𝕤𝕥🐝 06/2020 (illustration process)🍂
🌸 𝔻𝕒𝕚𝕝𝕪 𝕚𝕝𝕝𝕦𝕤𝕥𝕣𝕒𝕥𝕚𝕠𝕟 𝕒𝕦𝕘𝕦𝕤𝕥 🌸 05/2020 (Drawing process)
🌸𝒜 𝒷𝑒𝒶𝓊𝓉𝒾𝒻𝓊𝓁 𝒹𝓇𝑒𝓈𝓈🌸 𝔻𝕒𝕚𝕝𝕪 𝕚𝕝𝕝𝕦𝕤𝕥𝕣𝕒𝕥𝕚𝕠𝕟 𝕒𝕦𝕘𝕦𝕤𝕥 𝟘𝟙/𝟚𝟘𝟚𝟘🌸 (Drawing process)
🎀 𝒜 𝑔𝓇𝑒𝒶𝓉 𝒻𝓇𝒾𝑒𝓃𝒹𝓈𝒽𝒾𝓅 🎀 𝔻𝕒𝕚𝕝𝕪 𝕚𝕝𝕝𝕦𝕤𝕥𝕣𝕒𝕥𝕚𝕠𝕟 𝕛𝕦𝕝𝕪 𝟛𝟙/ 𝟚𝟘𝟚𝟘
_______𝐿𝒶𝓋𝓊 𝓂𝑒 𝒻𝑜𝓇 𝓉𝒽𝑒 𝓇𝑒𝓈𝓉 of our lives ________🎀𝕕𝕒𝕚𝕝𝕪 𝕕𝕣𝕒𝕨𝕚𝕟𝕘 𝕞𝕠𝕟𝕕𝕒𝕪 𝕛𝕦𝕝𝕪 𝟚𝟟 𝟚𝟘𝟚𝟘🎀
my last post: a portrait of: 𝕱𝖆𝖇𝖎𝖎 𝕻𝖚𝖋𝖋𝖑𝖊 sunset aesthetic
click here if you wanna see my recent post
𝕱𝖆𝖇𝖎𝖎 𝕻𝖚𝖋𝖋𝖑𝖊 𝒟𝒾𝑔𝒾𝓉𝒶𝓁 𝒹𝓇𝒶𝓌𝒾𝓃𝑔🎀𝓂𝓎 𝒻𝒶𝓋𝑜𝓇𝒾𝓉𝑒 𝓎𝑜𝓊𝓉𝓊𝒷𝑒𝓇 🎀 𝒹𝓇𝒶𝓌𝒾𝓃𝑔 𝓅𝓇𝑜𝒸𝑒𝓈𝓈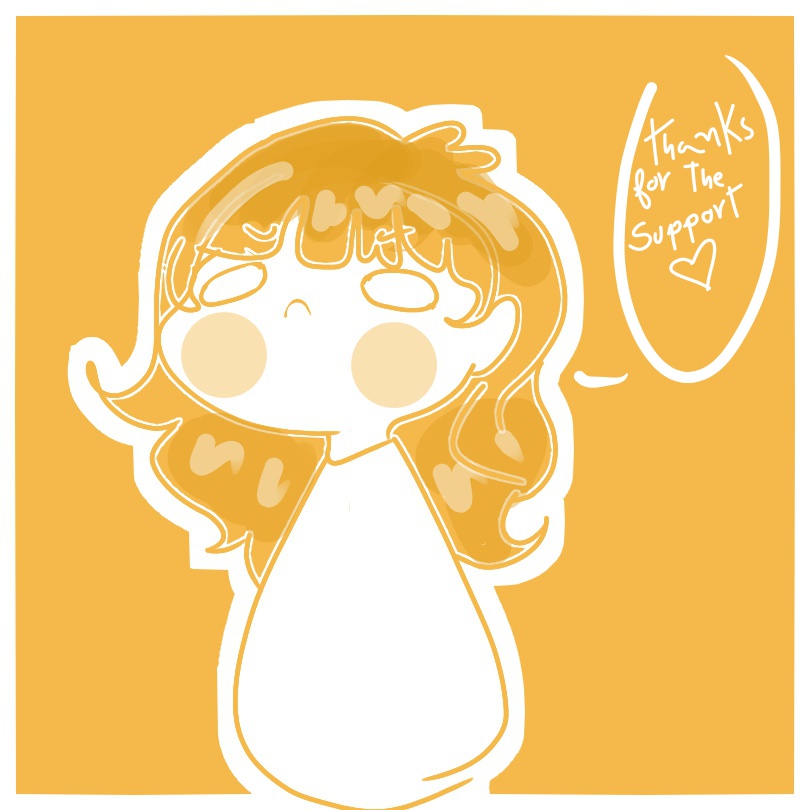 Thank you very much to all the people who vote for my post, you really help me a lot <3 ;; u ;; I'm bad at remembering names but believe me I appreciate you very much because you promote art <3