💟 90s anime design studio(?)☪️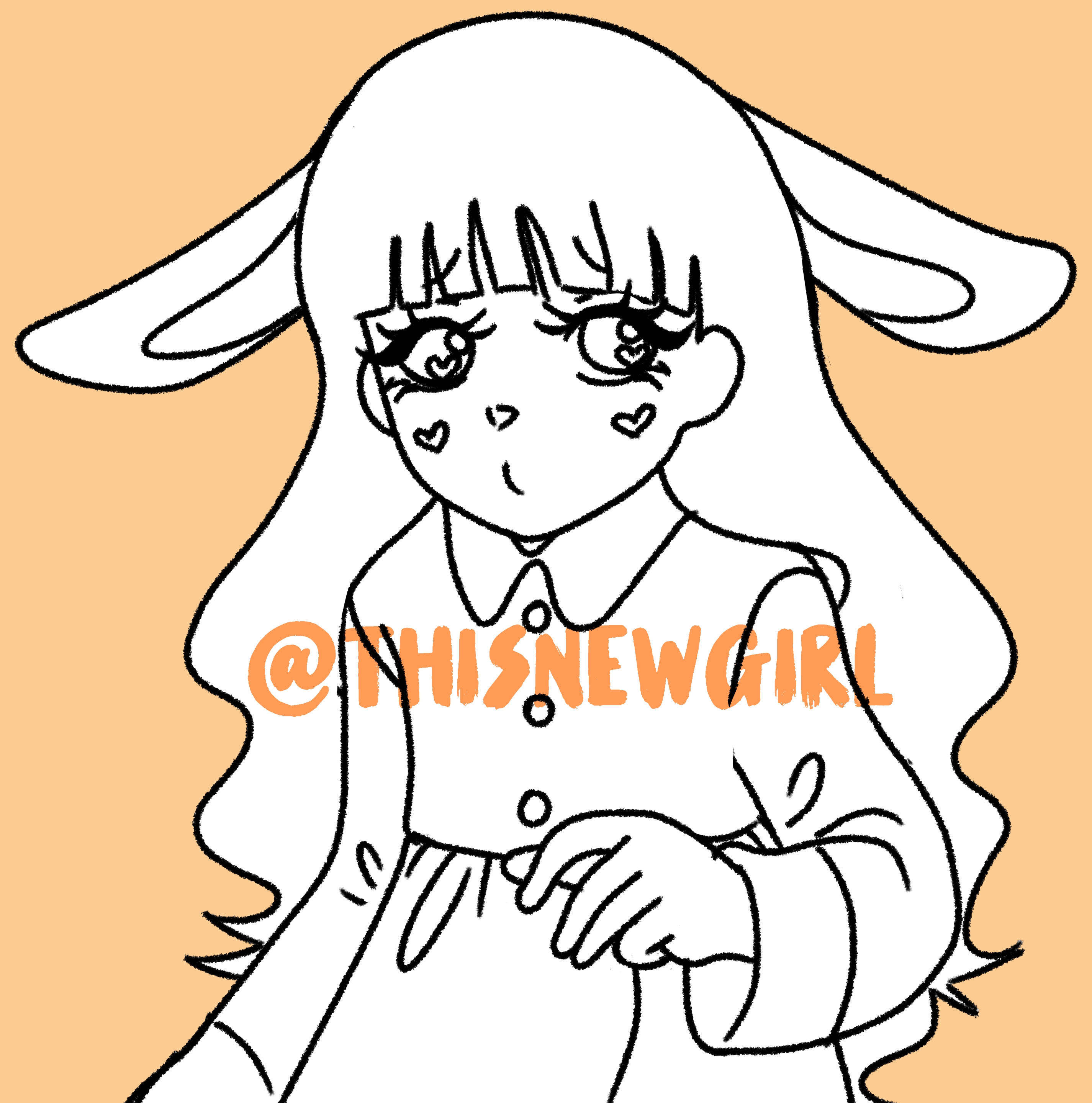 Espanish
HEEELLOOOOOO~
EEOOO
hi guys
pew~ otro dia dibujando
se siente bien
me siento bien
y bueno ~
ha llovido toda esta semana de manera muy puntual todas las tardes
con tormenta electrica y demas
bueno chicos el programa que uso es fire alpaca
hmmm a lo largo de este tiempo de cuarentena me he tomado la molesta de probar diferentes programas y sin duda el que se queda conmigo para aprender a usar los medios digitales para dibujar
es fire alpaca
es verdad que deja mucho que desear cuando los comparas con krita
o con photoshop
o con sai
que dios mio
tienen muchisimas brochas pinceles y texturas permitiendote la customizacion del trazo
pero
ok chicos seamos honestos
a mi particularmente me molesta tener que pasar 5 minutos buscando cual era el boton que hacia algo es especifico
tan simple como una seleccion
es terrible
me estresa
no quiero pasar todo el dia sentada tratando de averiguar como se usa un programa
que al compararlos con fire alpaca solo te preguntas "pero por que colocaron ese boton alli???"
terrible
eso es lo unico molesto
que los otros programas para pc no son tan intuitivos como fire alpaca
sai tiene mucha ventaja con sus pinceles
al igual que krita
pero todas estas ventajas se pulen aun mas si compras el programa completo
English
pew ~ another day drawing
it feels good
I feel good
and well ~
it has rained all this week in a very punctual way every afternoon
with electrical storm and others
well guys the program I use is fire alpaca
hmmm throughout this quarantine time I have bothered to try different programs and without a doubt the one that stays with me to learn how to use digital media to draw
it's fire alpaca
it is true that it leaves a lot to be desired when you compare them to krita
or with photoshop
or with sai
what my god
They have many brushes, brushes and textures allowing you to customize the stroke
but
ok guys let's be honest
It particularly bothers me to have to spend 5 minutes looking for what was the button that does something specific
as simple as a selection
it's terrible
it stresses me
I don't want to sit all day trying to figure out how to use a program
that when comparing them with fire alpaca you only wonder "but why did they put that button there ???"
terrible
that's the only annoying thing
that the other pc programs are not as intuitive as fire alpaca
sai has a lot of advantage with his brushes
just like krita
but all these advantages are polished even more if you buy the complete program
here is the drawing process
I used fire alpaca for pc

and my laptop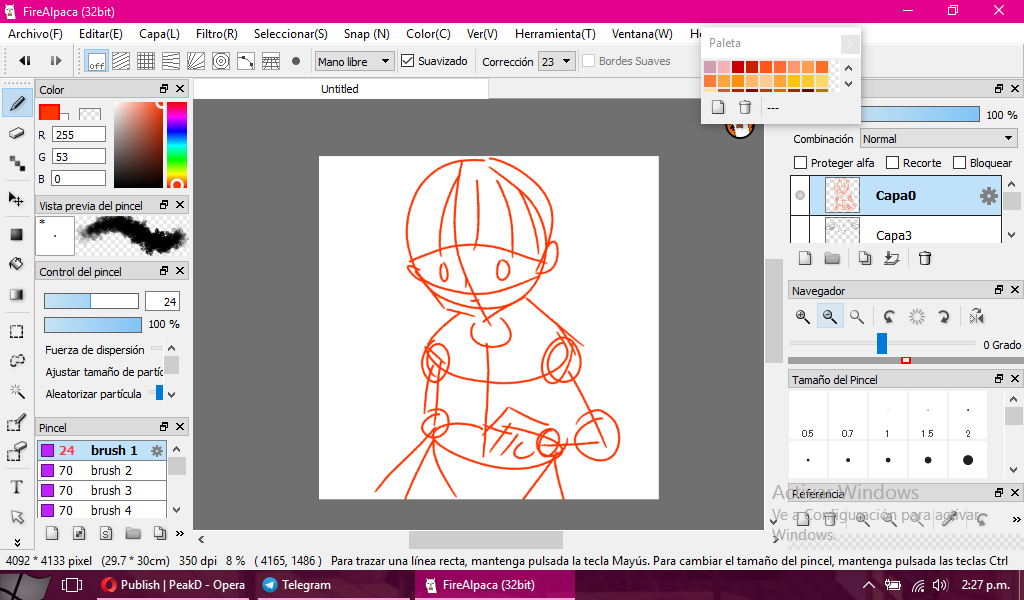 the sketch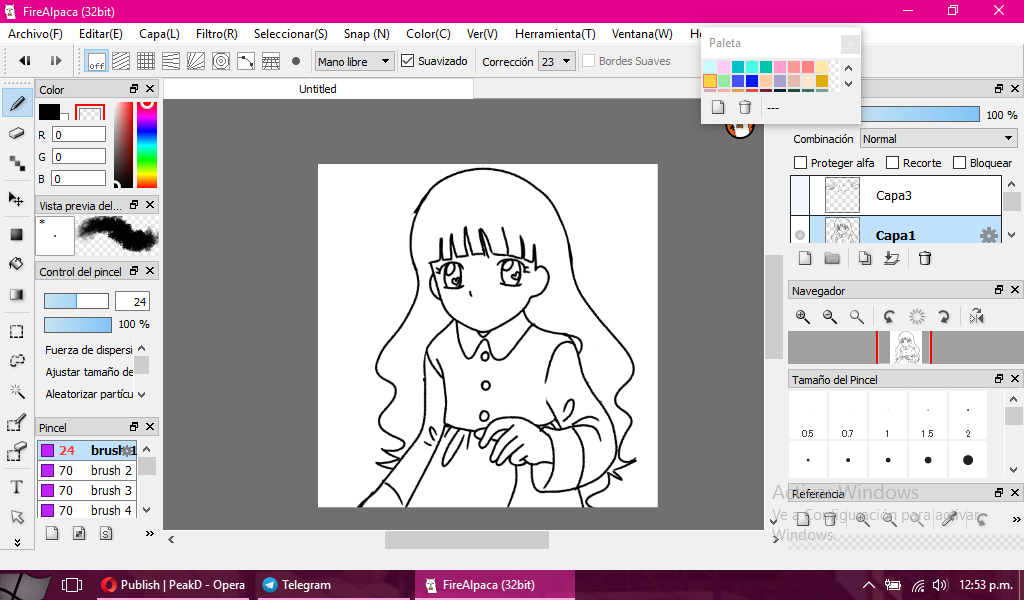 i dont like too much the eye sooo~