💐𝐵𝓁𝑜𝑜𝓂𝒾𝓃𝑔 𝑜𝓋𝑒𝓇 𝓎𝑜𝓊💐 15/08/2020 𝔻𝕒𝕚𝕝𝕪 𝔻𝕣𝕒𝕨𝕚𝕟𝕘 ℙ𝕣𝕠𝕔𝕖𝕤𝕤[Eng/Esp]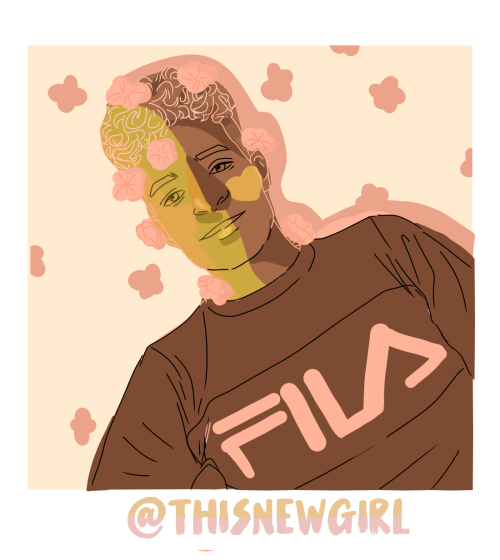 Hello hive friends!
This time I bring a simpler drawing tutorial than the previous one,
showing that you can do something very nice with simple tricks.
Hola amigos de hive!
En esta oportunidad traigo un tutorial de dibujo mas simple que el anterior,
demostrando que tu igual puedes hacer algo muy bonito con trucos simples.
The following link will take you to my previous drawing: 3
from which I was inspired to do this
☘️𝒮𝒽𝑜𝓌 𝓎𝑜𝓊𝓇 𝒾𝓃𝓃𝑒𝓇 𝓁𝒾𝑔𝒽𝓉☘️ 14/08/2020𝔻𝕒𝕚𝕝𝕪 𝔻𝕣𝕒𝕨𝕚𝕟𝕘 ℙ𝕣𝕠𝕔𝕖𝕤𝕤[Eng/Esp]

Illustration time:
Three hours
Materials:
Program: Fire Alpaca <3
Illustration made with mouse
Brushes used: watercolor, rounded pencil and spray.
𝒟𝓇𝒶𝓌𝒾𝓃𝑔 𝒫𝓇𝑜𝒸𝑒𝓈𝓈:
☁️☁️☁️☁️☁️☁️☁️☁️
☁️☁️☁️☁️☁️☁️☁️☁️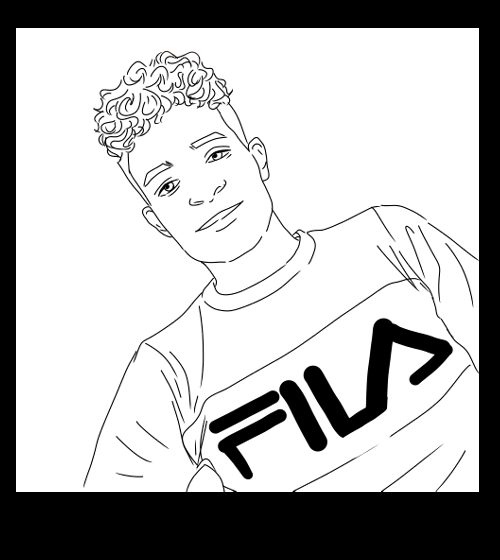 We have our base:
the lineart.
make sure to create a new layer underneath this one
and start adding colors that you feel are really appealing to you
Tenemos nuestra base:
el lineart.
asegurense de crear una nueva capa debajo de esta
y comiencen a agregar colores que sientan que realmente les atraen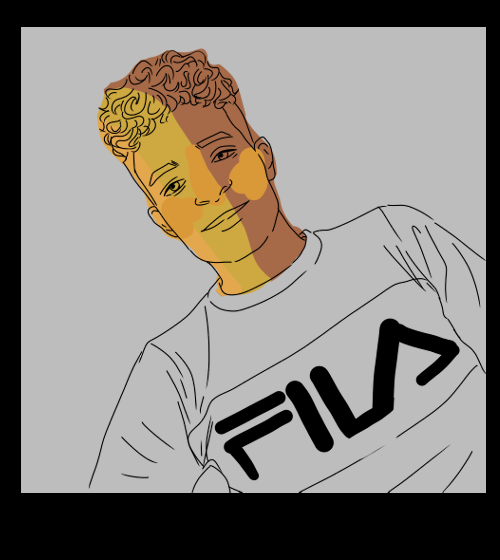 I preferred to use earth colors,
because my model's hair reminded me
a lot of roots and that was how slowly the design turned out,
adding some small flowers and placing shadows and a nice background.
yo preferí utilizar los colores tierra,
porque el cabello de mi modelo me recordó mucho
a unas raices y así fue como lentamente el diseño resultó,
añadiendo unas pequeñas flores y colocando sombras y un fondo agradable.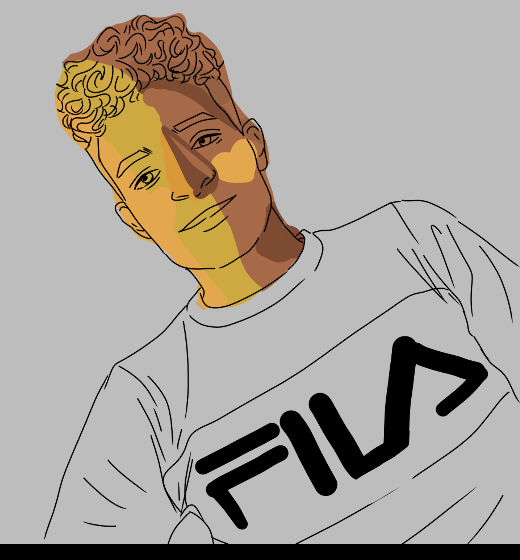 ☁️☁️☁️☁️☁️☁️☁️☁️☁️☁️☁️☁️☁️☁️☁️☁️☁️☁️
💐💐💐💐💐💐💐💐💐💐💐💐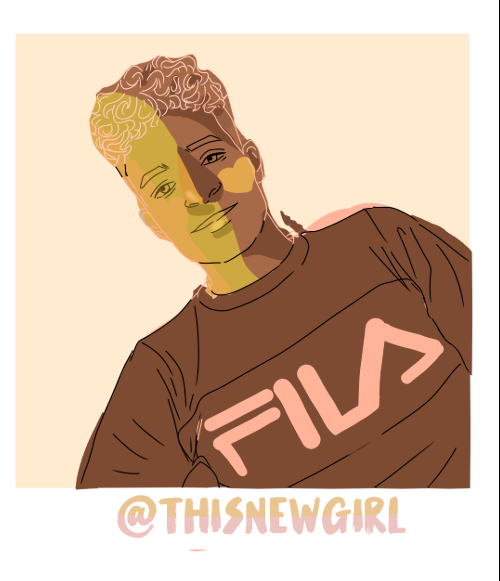 ☁️☁️☁️☁️☁️☁️☁️☁️☁️☁️☁️☁️☁️☁️☁️☁️☁️☁️
💐💐💐💐💐💐💐💐💐💐💐💐

💐💐💐💐💐💐💐💐💐💐💐💐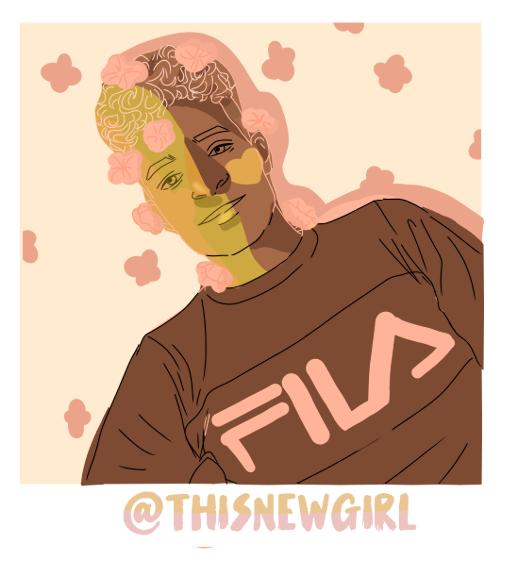 💐💐💐💐💐💐💐💐💐💐💐💐


click here to follow me on twitter
ℍ𝕚! 𝕀𝕗 𝕪𝕠𝕦 𝕘𝕠𝕥 𝕙𝕖𝕣𝕖, 𝕥𝕒𝕜𝕖 𝕒 𝕝𝕠𝕠𝕜 𝕒𝕥 𝕞𝕪 𝕠𝕥𝕙𝕖𝕣 𝕡𝕠𝕤𝕥𝕤! 𝕐𝕠𝕦𝕣 𝕧𝕠𝕥𝕖 𝕙𝕖𝕝𝕡𝕤 𝕞𝕖 𝕘𝕣𝕠𝕨
the links you see below are direct entries to each of my posts
🍋𝒯𝑜𝒶𝓈𝓉𝑒𝒹 𝐿𝑒𝓂𝑜𝓃🍋13/08/2020 𝔻𝕣𝕒𝕨𝕚𝕟𝕘 ℙ𝕣𝕠𝕔𝕖𝕤𝕤
𝐿𝒶𝓊𝑔𝒽𝓉𝑒𝓇 𝒾𝓃 𝓉𝒽𝑒 𝒹𝒶𝓇𝓀_____ 𝒹𝓇𝒶𝓌𝒾𝓃𝑔 𝓅𝓇𝑜𝒸𝑒𝓈𝓈 𝔸𝕦𝕘𝕦𝕤𝕥 𝟙𝟚, 𝟚𝟘𝟚𝟘
🐰𝐸𝓃𝒸𝒶𝓅𝓈𝓊𝓁𝒶𝓉𝑒𝒹 𝒷𝓊𝓃𝓃𝓎🥕__ 𝕕𝕒𝕚𝕝𝕪 𝕚𝕝𝕝𝕦𝕤𝕥𝕣𝕒𝕥𝕚𝕠𝕟 𝟙𝟘/𝟘𝟠/𝟚𝟘𝟚𝟘 ♥意桜いゴ佳🌸 (process/ Daily drawing challenge)
☘️ doodling bunnys ☘️ ☘️ 09/2020
🌹 𝔻𝕒𝕚𝕝𝕪 𝕚𝕝𝕝𝕦𝕤𝕥𝕣𝕒𝕥𝕚𝕠𝕟 𝕒𝕦𝕘𝕦𝕤𝕥 🌹 08/2020 🍀 KIKI´S ADVENTURE! drawing process/ 𝑔𝒾𝒻 𝒸𝓇𝑒𝒶𝓉𝒾❀𝓃 and video drawing process 🍀
🥝 today's second 𝔻𝕒𝕚𝕝𝕪 𝕚𝕝𝕝𝕦𝕤𝕥𝕣𝕒𝕥𝕚𝕠𝕟🥝 Someone from another planet ☄️
🐝𝔻𝕒𝕚𝕝𝕪 𝕚𝕝𝕝𝕦𝕤𝕥𝕣𝕒𝕥𝕚𝕠𝕟 𝕒𝕦𝕘𝕦𝕤𝕥🐝 06/2020 (illustration process)🍂
🌸 𝔻𝕒𝕚𝕝𝕪 𝕚𝕝𝕝𝕦𝕤𝕥𝕣𝕒𝕥𝕚𝕠𝕟 𝕒𝕦𝕘𝕦𝕤𝕥 🌸 05/2020 (Drawing process)
🌸𝒜 𝒷𝑒𝒶𝓊𝓉𝒾𝒻𝓊𝓁 𝒹𝓇𝑒𝓈𝓈🌸 𝔻𝕒𝕚𝕝𝕪 𝕚𝕝𝕝𝕦𝕤𝕥𝕣𝕒𝕥𝕚𝕠𝕟 𝕒𝕦𝕘𝕦𝕤𝕥 𝟘𝟙/𝟚𝟘𝟚𝟘🌸 (Drawing process)
🎀 𝒜 𝑔𝓇𝑒𝒶𝓉 𝒻𝓇𝒾𝑒𝓃𝒹𝓈𝒽𝒾𝓅 🎀 𝔻𝕒𝕚𝕝𝕪 𝕚𝕝𝕝𝕦𝕤𝕥𝕣𝕒𝕥𝕚𝕠𝕟 𝕛𝕦𝕝𝕪 𝟛𝟙/ 𝟚𝟘𝟚𝟘
_______𝐿𝒶𝓋𝓊 𝓂𝑒 𝒻𝑜𝓇 𝓉𝒽𝑒 𝓇𝑒𝓈𝓉 of our lives ________🎀𝕕𝕒𝕚𝕝𝕪 𝕕𝕣𝕒𝕨𝕚𝕟𝕘 𝕞𝕠𝕟𝕕𝕒𝕪 𝕛𝕦𝕝𝕪 𝟚𝟟 𝟚𝟘𝟚𝟘🎀
my last post: a portrait of: 𝕱𝖆𝖇𝖎𝖎 𝕻𝖚𝖋𝖋𝖑𝖊 sunset aesthetic
click here if you wanna see my recent post
𝕱𝖆𝖇𝖎𝖎 𝕻𝖚𝖋𝖋𝖑𝖊 𝒟𝒾𝑔𝒾𝓉𝒶𝓁 𝒹𝓇𝒶𝓌𝒾𝓃𝑔🎀𝓂𝓎 𝒻𝒶𝓋𝑜𝓇𝒾𝓉𝑒 𝓎𝑜𝓊𝓉𝓊𝒷𝑒𝓇 🎀 𝒹𝓇𝒶𝓌𝒾𝓃𝑔 𝓅𝓇𝑜𝒸𝑒𝓈𝓈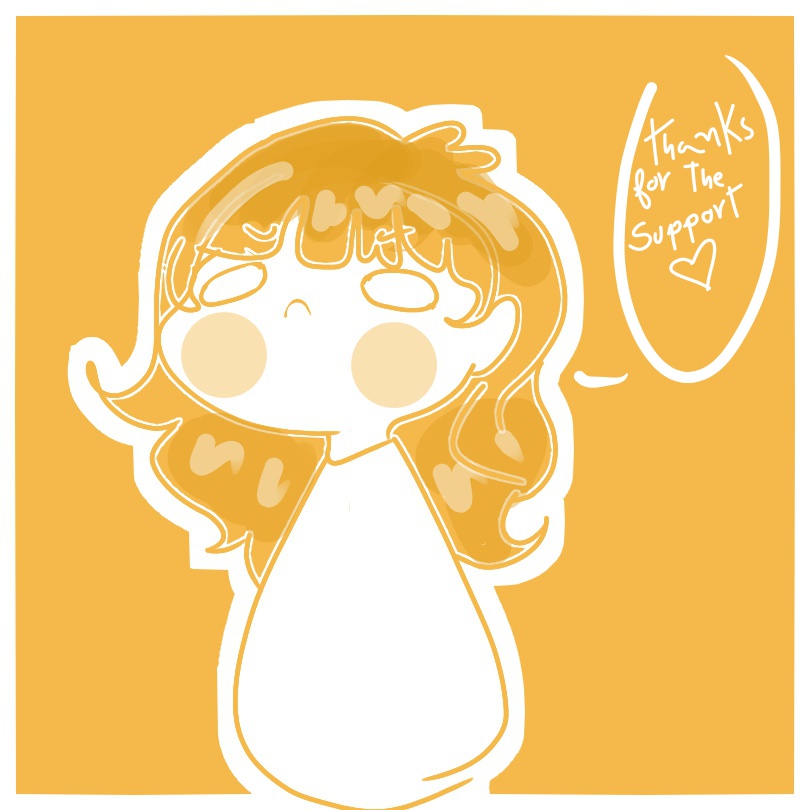 Thank you very much to all the people who vote for my post, you really help me a lot <3 ;; u ;; I'm bad at remembering names but believe me I appreciate you very much because you promote art <3