☘️𝒮𝒽𝑜𝓌 𝓎𝑜𝓊𝓇 𝒾𝓃𝓃𝑒𝓇 𝓁𝒾𝑔𝒽𝓉☘️ 14/08/2020𝔻𝕒𝕚𝕝𝕪 𝔻𝕣𝕒𝕨𝕚𝕟𝕘 ℙ𝕣𝕠𝕔𝕖𝕤𝕤[Eng/Esp]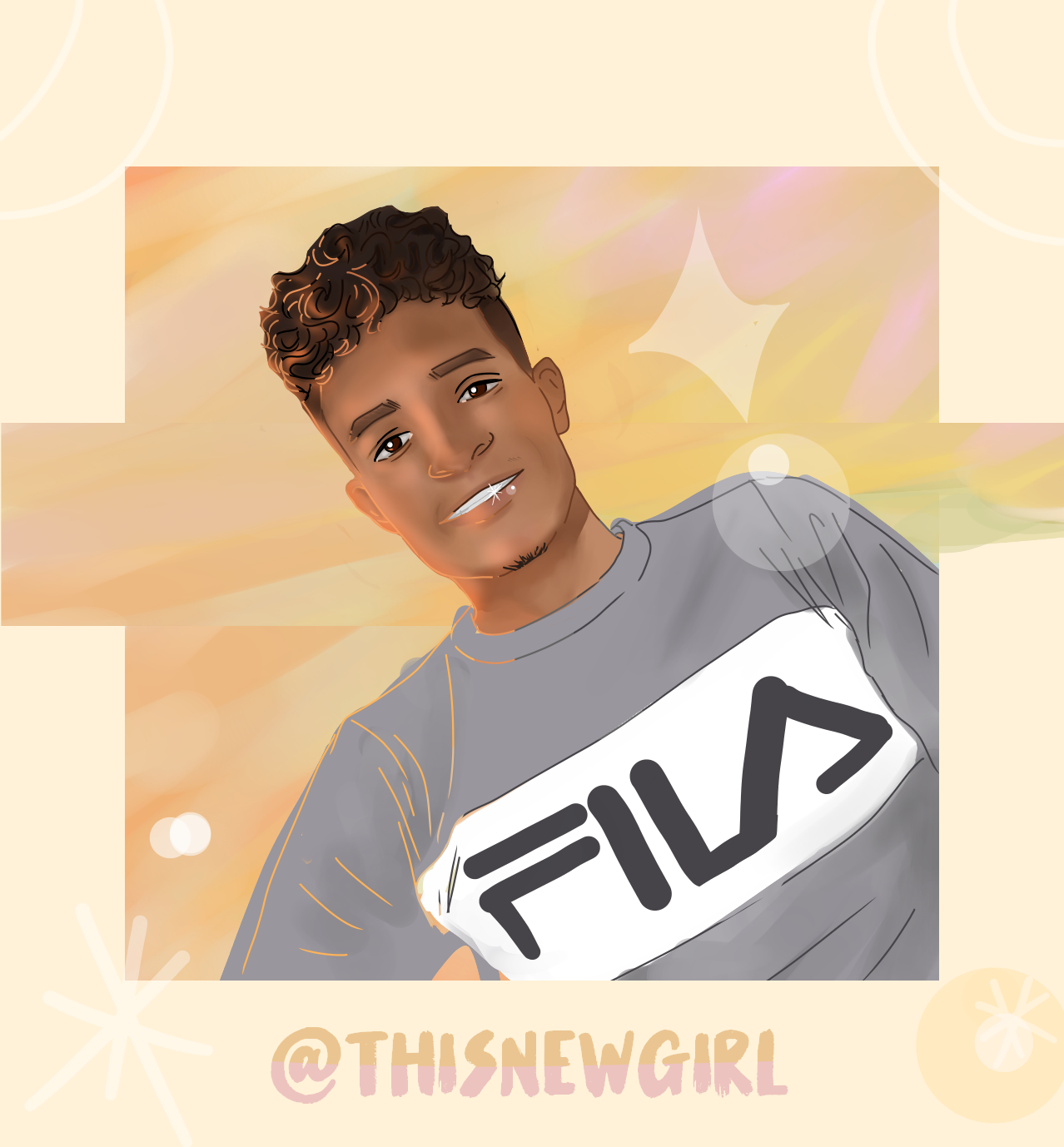 ☁️☁️☁️☁️☁️☁️☁️☁️☁️☁️☁️☁️☁️☁️☁️☁️
Hello beautiful hive creatures!
As usual !
A new step by step of my illustrations ~
This time I show the step by step of a recent commission.
Illustration time:
Three hours
Materials:
Program: Fire Alpaca <3
Illustration made with mouse
Brushes used: watercolor, rounded pencil and spray.
CREATIVE PROCESS:
Hello dear, in this new post I will try to be a little more specific (and I will do my best to keep the following blogs like this;))
In this case, my client offered me a photograph of him to guide me, and illustrate it.

The first thing is to draw the line art, you can do it by lowering the opacity of the photo and drawing guide lines on it or open it in the computer's photo viewer.

Make sure to trace on a new layer.

Take the colors you want to use and create your palette by making small circles with the colors in a new layer so you don't lose them.

ok first place (I start with the face) a base color.
With the low opacity watercolor and spray brush,
start painting,
always keeping in mind where the reference image has highlights and shadows.

☁️☁️☁️☁️☁️☁️☁️☁️☁️☁️☁️☁️☁️☁️☁️☁️
Hola hermosas criaturitas de hive!
Como siempre !
Un nuevo paso a paso de mis ilustraciones ~
En esta ocasión muestro el paso a paso de una reciente comisión.
Tiempo de ilustracion:
3 horas
Materiales:
Programa: Fire Alpaca <3
Ilustracion realizada con mouse
pinceles utilizados: acuarela, lapiz de punta resondeada y aerosol.
PROCESO CREATIVO:
Hola queridos, en este nuevo post trataré de ser un poco más especifica (y haré mi mejor esfuerzo por mantener los blogs siguientes así ;) )
En este caso, mi cliente me ofreció una fotografia de el para guiarme, e ilustrarla.

lo primero es trazar el line art, puedes hacerlo bajando la opacidad de la fotografia y dibujar lineas guia sobre esta o abrirla en el visualizador de fotos de la computadora.

Asegurate de hacer el trazado en una capa nueva.

toma los colores que quieras utilizar y crea tu paleta haciendo pequeños circulos con los colores en una nueva capa para que no perderlos.

ok coloca primero (yo comienzo por el rostro) un color base.
Con el pincel aerosol y acuarela con poca opacidad,
comienza pintar,
siempre teniendo en cuenta donde la imagen de referencia tiene luces y sombras.
𝒟𝓇𝒶𝓌𝒾𝓃𝑔 𝒫𝓇𝑜𝒸𝑒𝓈𝓈:
☁️☁️☁️☁️☁️☁️☁️☁️
☁️☁️☁️☁️☁️☁️☁️☁️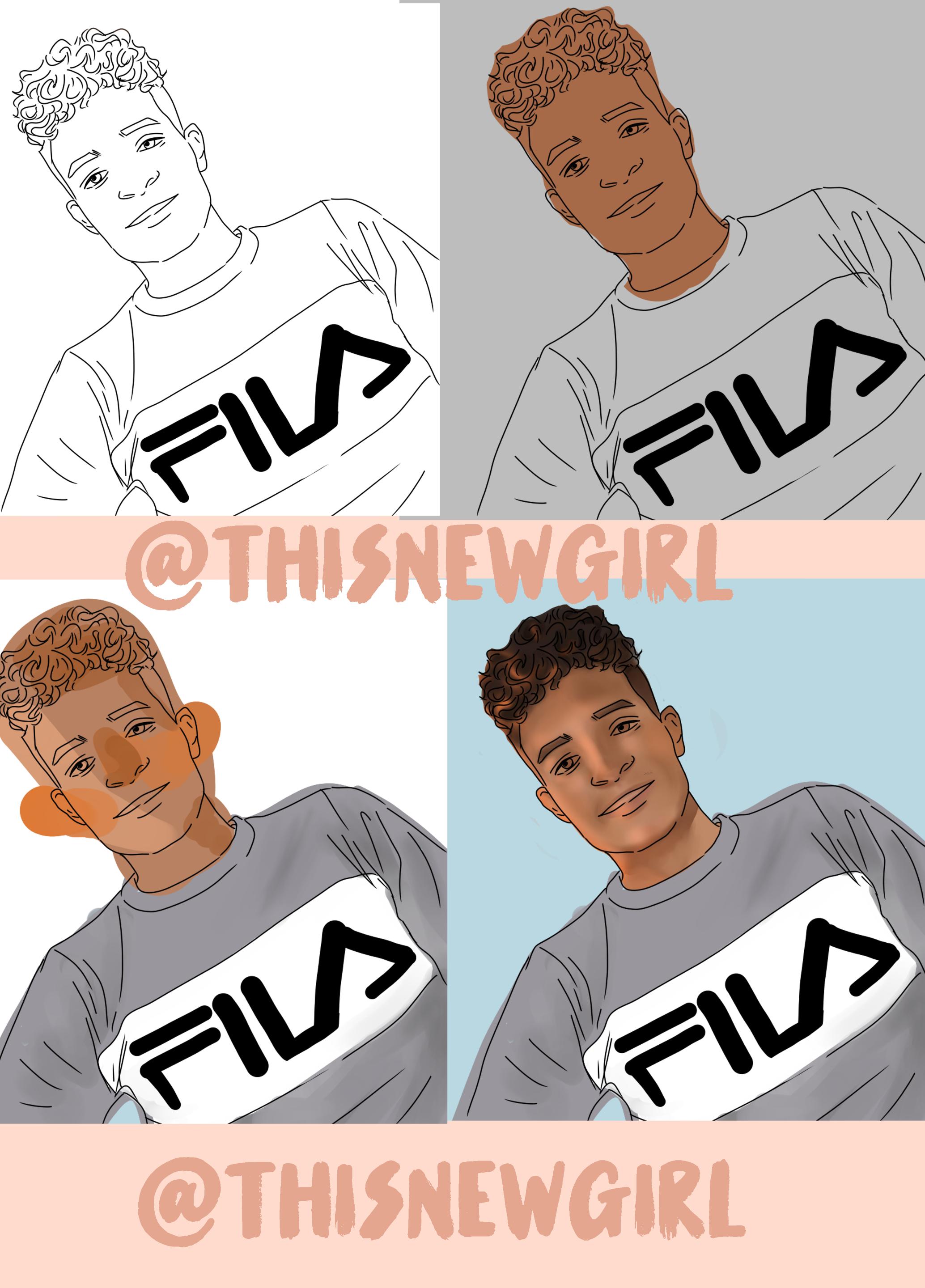 click here to follow me on twitter
ℍ𝕚! 𝕀𝕗 𝕪𝕠𝕦 𝕘𝕠𝕥 𝕙𝕖𝕣𝕖, 𝕥𝕒𝕜𝕖 𝕒 𝕝𝕠𝕠𝕜 𝕒𝕥 𝕞𝕪 𝕠𝕥𝕙𝕖𝕣 𝕡𝕠𝕤𝕥𝕤! 𝕐𝕠𝕦𝕣 𝕧𝕠𝕥𝕖 𝕙𝕖𝕝𝕡𝕤 𝕞𝕖 𝕘𝕣𝕠𝕨
the links you see below are direct entries to each of my posts
🍋𝒯𝑜𝒶𝓈𝓉𝑒𝒹 𝐿𝑒𝓂𝑜𝓃🍋13/08/2020 𝔻𝕣𝕒𝕨𝕚𝕟𝕘 ℙ𝕣𝕠𝕔𝕖𝕤𝕤
𝐿𝒶𝓊𝑔𝒽𝓉𝑒𝓇 𝒾𝓃 𝓉𝒽𝑒 𝒹𝒶𝓇𝓀_____ 𝒹𝓇𝒶𝓌𝒾𝓃𝑔 𝓅𝓇𝑜𝒸𝑒𝓈𝓈 𝔸𝕦𝕘𝕦𝕤𝕥 𝟙𝟚, 𝟚𝟘𝟚𝟘
🐰𝐸𝓃𝒸𝒶𝓅𝓈𝓊𝓁𝒶𝓉𝑒𝒹 𝒷𝓊𝓃𝓃𝓎🥕__ 𝕕𝕒𝕚𝕝𝕪 𝕚𝕝𝕝𝕦𝕤𝕥𝕣𝕒𝕥𝕚𝕠𝕟 𝟙𝟘/𝟘𝟠/𝟚𝟘𝟚𝟘 ♥意桜いゴ佳🌸 (process/ Daily drawing challenge)
☘️ doodling bunnys ☘️ ☘️ 09/2020
🌹 𝔻𝕒𝕚𝕝𝕪 𝕚𝕝𝕝𝕦𝕤𝕥𝕣𝕒𝕥𝕚𝕠𝕟 𝕒𝕦𝕘𝕦𝕤𝕥 🌹 08/2020 🍀 KIKI´S ADVENTURE! drawing process/ 𝑔𝒾𝒻 𝒸𝓇𝑒𝒶𝓉𝒾❀𝓃 and video drawing process 🍀
🥝 today's second 𝔻𝕒𝕚𝕝𝕪 𝕚𝕝𝕝𝕦𝕤𝕥𝕣𝕒𝕥𝕚𝕠𝕟🥝 Someone from another planet ☄️
🐝𝔻𝕒𝕚𝕝𝕪 𝕚𝕝𝕝𝕦𝕤𝕥𝕣𝕒𝕥𝕚𝕠𝕟 𝕒𝕦𝕘𝕦𝕤𝕥🐝 06/2020 (illustration process)🍂
🌸 𝔻𝕒𝕚𝕝𝕪 𝕚𝕝𝕝𝕦𝕤𝕥𝕣𝕒𝕥𝕚𝕠𝕟 𝕒𝕦𝕘𝕦𝕤𝕥 🌸 05/2020 (Drawing process)
🌸𝒜 𝒷𝑒𝒶𝓊𝓉𝒾𝒻𝓊𝓁 𝒹𝓇𝑒𝓈𝓈🌸 𝔻𝕒𝕚𝕝𝕪 𝕚𝕝𝕝𝕦𝕤𝕥𝕣𝕒𝕥𝕚𝕠𝕟 𝕒𝕦𝕘𝕦𝕤𝕥 𝟘𝟙/𝟚𝟘𝟚𝟘🌸 (Drawing process)
🎀 𝒜 𝑔𝓇𝑒𝒶𝓉 𝒻𝓇𝒾𝑒𝓃𝒹𝓈𝒽𝒾𝓅 🎀 𝔻𝕒𝕚𝕝𝕪 𝕚𝕝𝕝𝕦𝕤𝕥𝕣𝕒𝕥𝕚𝕠𝕟 𝕛𝕦𝕝𝕪 𝟛𝟙/ 𝟚𝟘𝟚𝟘
_______𝐿𝒶𝓋𝓊 𝓂𝑒 𝒻𝑜𝓇 𝓉𝒽𝑒 𝓇𝑒𝓈𝓉 of our lives ________🎀𝕕𝕒𝕚𝕝𝕪 𝕕𝕣𝕒𝕨𝕚𝕟𝕘 𝕞𝕠𝕟𝕕𝕒𝕪 𝕛𝕦𝕝𝕪 𝟚𝟟 𝟚𝟘𝟚𝟘🎀
my last post: a portrait of: 𝕱𝖆𝖇𝖎𝖎 𝕻𝖚𝖋𝖋𝖑𝖊 sunset aesthetic
click here if you wanna see my recent post
𝕱𝖆𝖇𝖎𝖎 𝕻𝖚𝖋𝖋𝖑𝖊 𝒟𝒾𝑔𝒾𝓉𝒶𝓁 𝒹𝓇𝒶𝓌𝒾𝓃𝑔🎀𝓂𝓎 𝒻𝒶𝓋𝑜𝓇𝒾𝓉𝑒 𝓎𝑜𝓊𝓉𝓊𝒷𝑒𝓇 🎀 𝒹𝓇𝒶𝓌𝒾𝓃𝑔 𝓅𝓇𝑜𝒸𝑒𝓈𝓈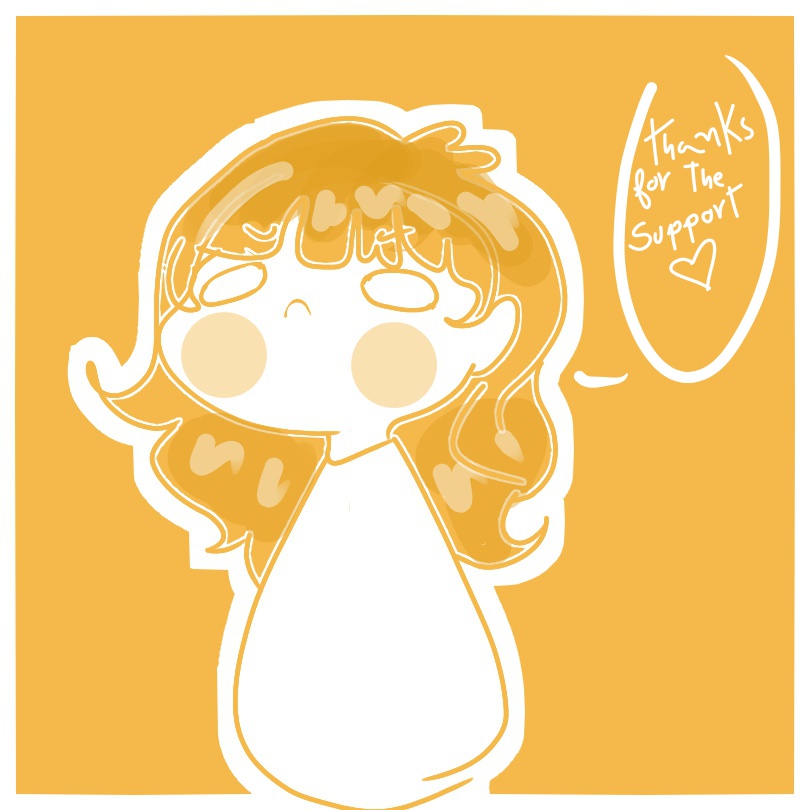 Thank you very much to all the people who vote for my post, you really help me a lot <3 ;; u ;; I'm bad at remembering names but believe me I appreciate you very much because you promote art <3