🌹 𝔻𝕒𝕚𝕝𝕪 𝕚𝕝𝕝𝕦𝕤𝕥𝕣𝕒𝕥𝕚𝕠𝕟 𝕒𝕦𝕘𝕦𝕤𝕥 🌹 08/2020 🍀 KIKI´S ADVENTURE! drawing process/ 𝑔𝒾𝒻 𝒸𝓇𝑒𝒶𝓉𝒾❀𝓃 and video drawing process 🍀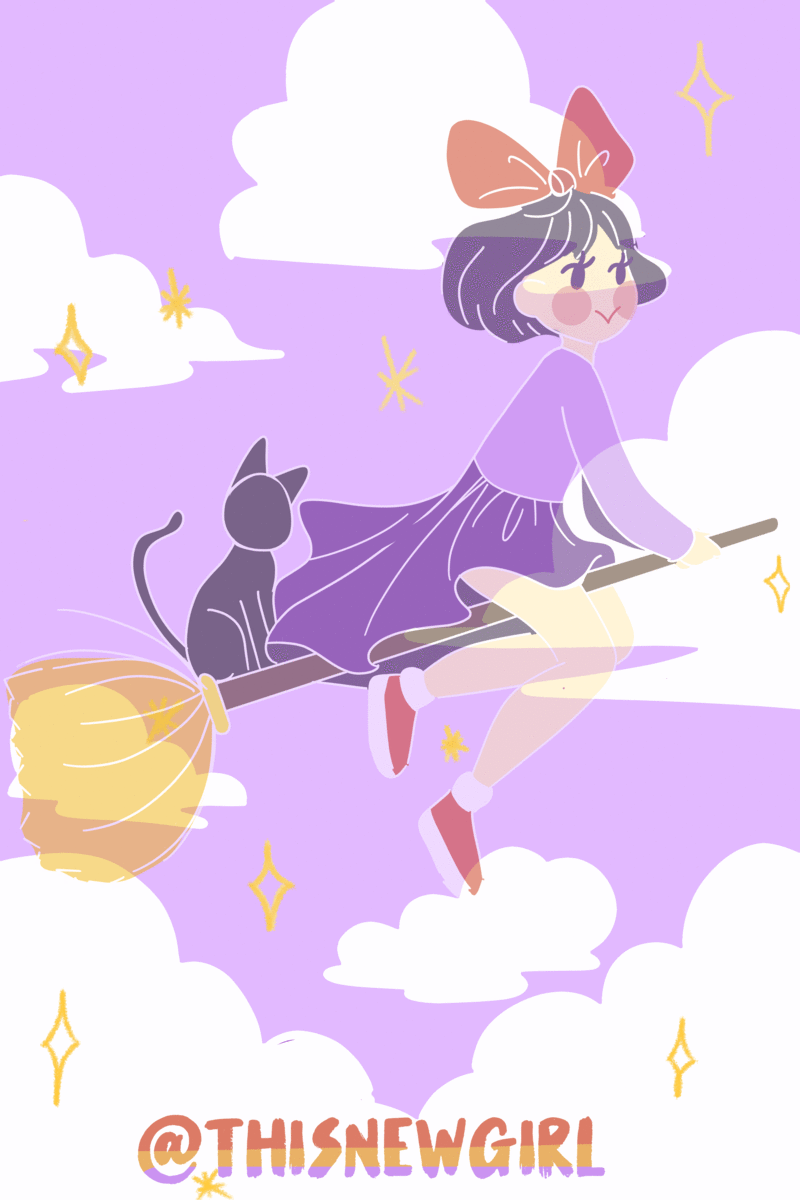 Hello hive friends!
as always I bring the process of my daily drawing practices
Hola amigos de hive!
como siempre traigo el proceso de mis practicas de dibujo diarias
🍒 🍑☁️☁️☁️☁️
☁️☁️☁️☁️☁️☁️☁️☁️☁️☁️☁️☁️☁️☁️☁️☁️☁️☁️☁️☁️
☁️☁️☁️☁️☁️☁️☁️☁️☁️☁️☁️☁️☁️☁️☁️☁️☁️☁️☁️☁️🍒 🍑☁️☁️☁️☁️
Aqui pueden ver, mi proceso de dibujo en tiempo real, ya habia realizado el line art y muestro, parte de el coloreado.
De esta manera pueden tener una noción de el tiempo que me toma hacer todo esto.
Here you can see, my drawing process in real time, I had already made the line art and I show, part of the coloring.
This way they can have a notion of the time it takes me to do all this
🍒 🍑☁️☁️☁️☁️
☁️☁️☁️☁️☁️☁️☁️☁️☁️☁️☁️☁️☁️☁️☁️☁️☁️☁️☁️☁️
☁️☁️☁️☁️☁️☁️☁️☁️☁️☁️☁️☁️☁️☁️☁️☁️☁️☁️☁️☁️🍒 🍑☁️☁️☁️☁️
(Unsupported https://3speak.online/embed?v=thisnewgirl/vzzgwhcr)
🍂🍂🍂🍂🍂🍂🍂🍂🍂🍂🍂🍂
Paso a paso del dibujo :
Step by step drawing:
🍂🍂🍂🍂🍂🍂🍂🍂🍂🍂🍂🍂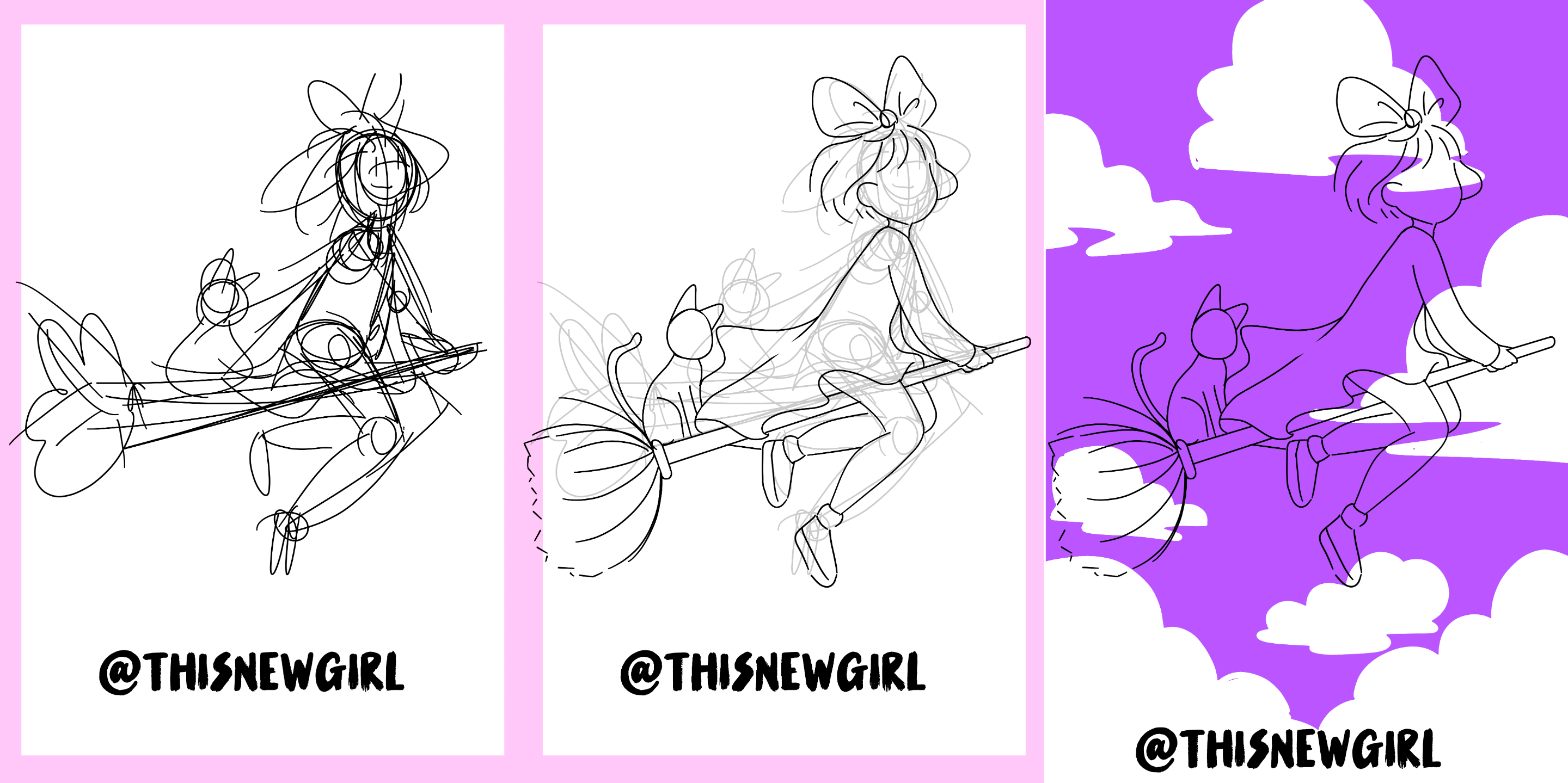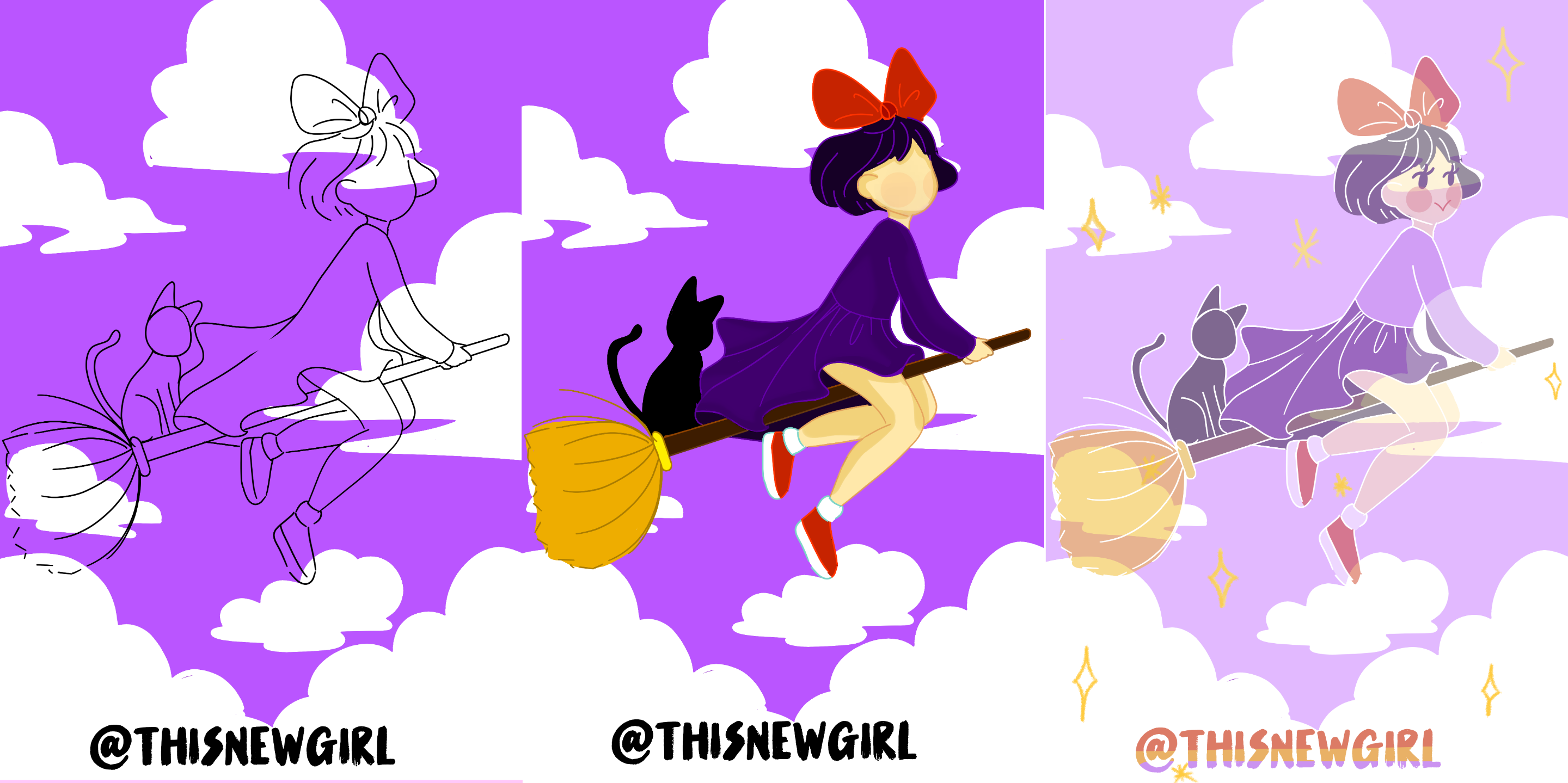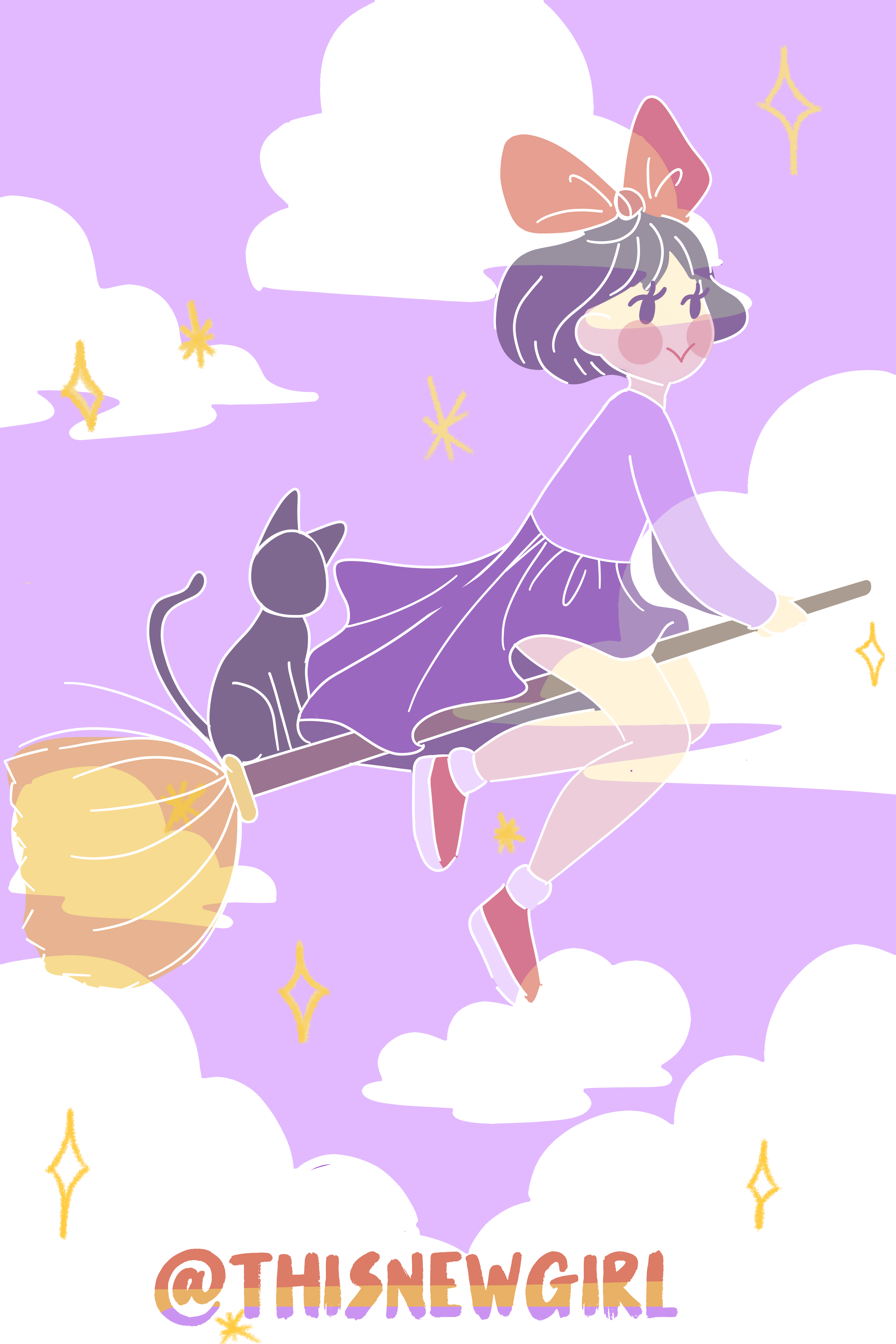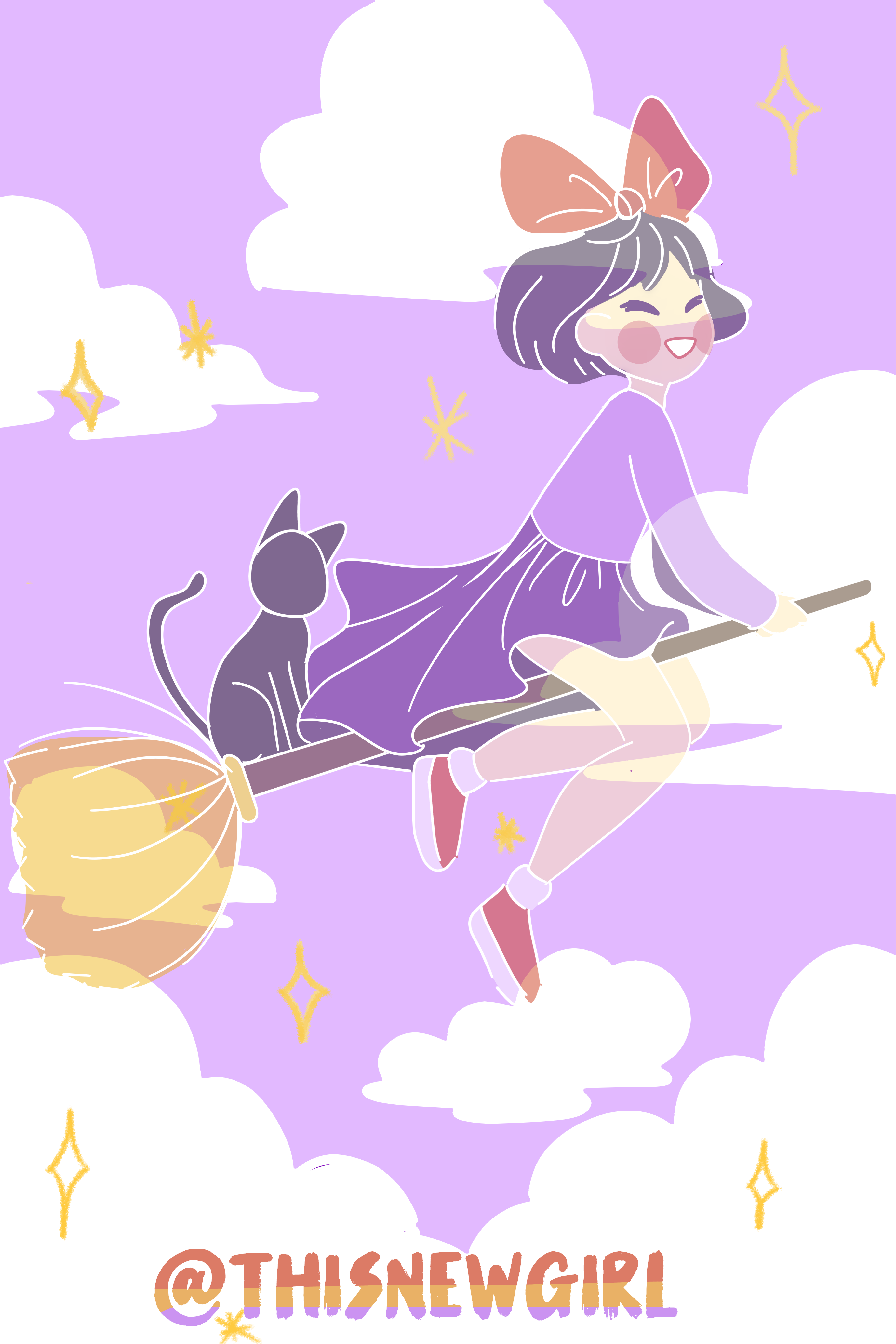 SIP
asi es como comienzan mis dibujos, la mayor parte del tiempo voy descubriendo que hacer, como hacer que se vea mejor
YUP
this is how my drawings begin, most of the time I am figuring out what to do, how to make it look better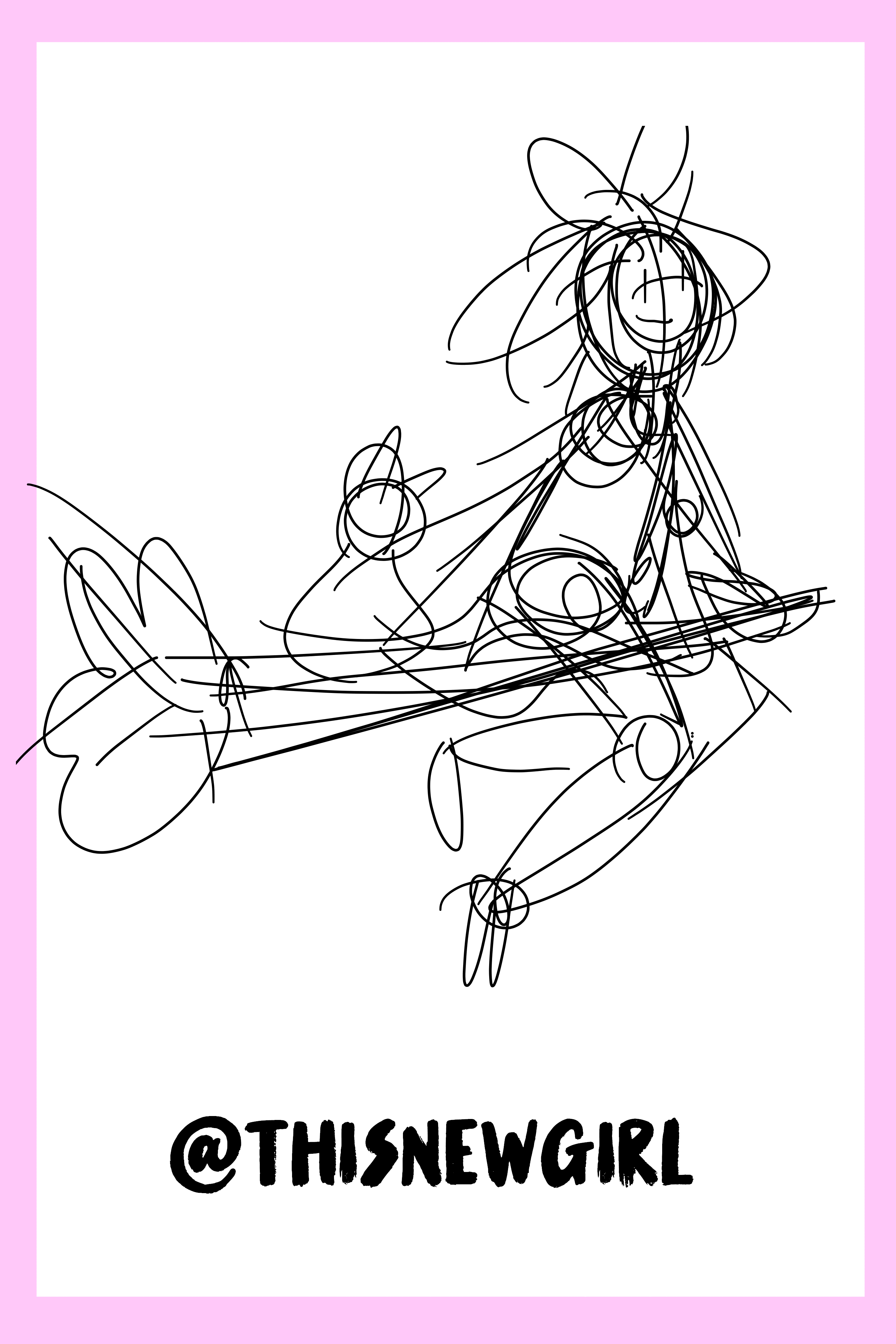 Disminuyo la opacidad de la capa del ´primer boceto y comienzo a hacer uno mas limpio
I lower the opacity of the first sketch layer and start making a cleaner one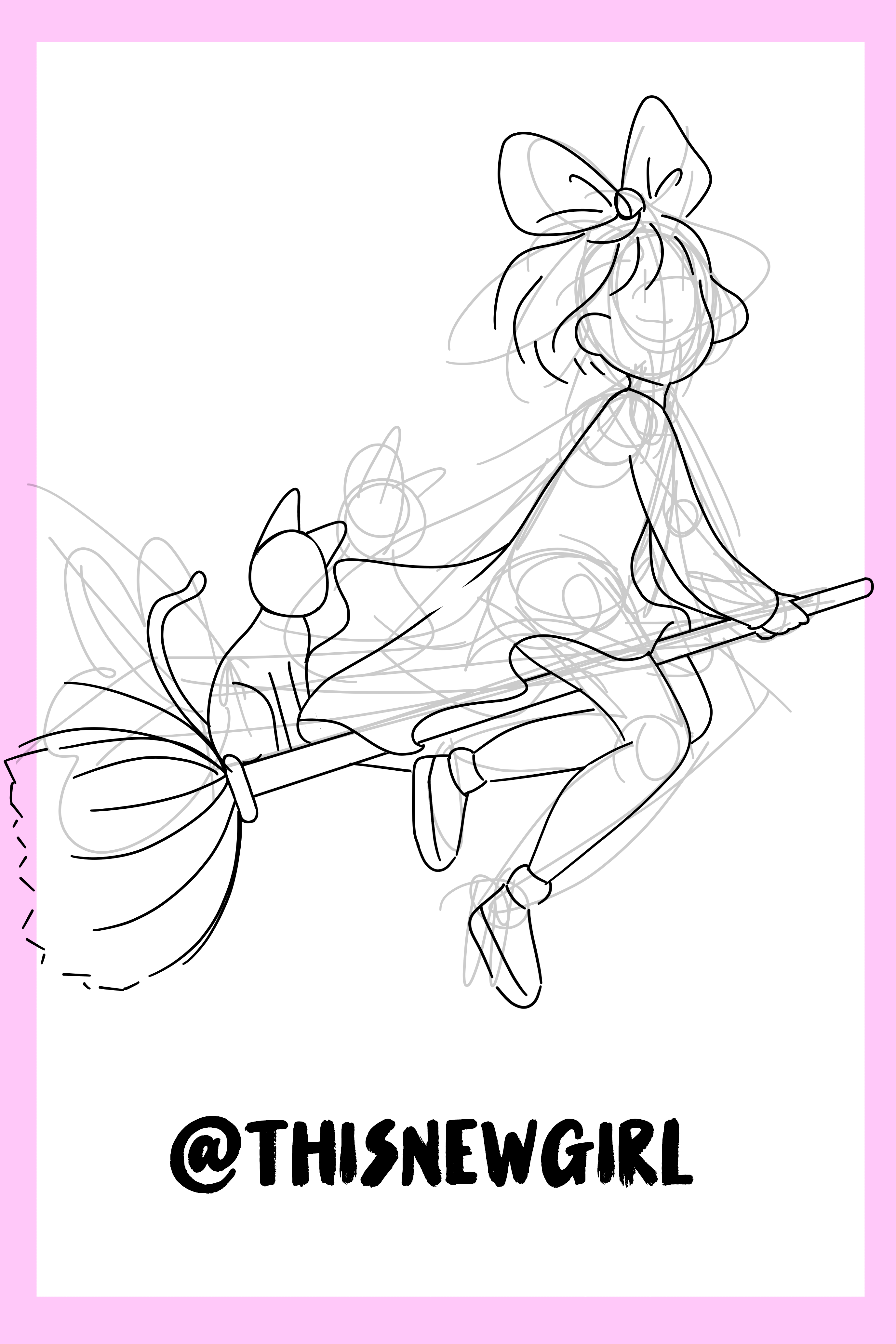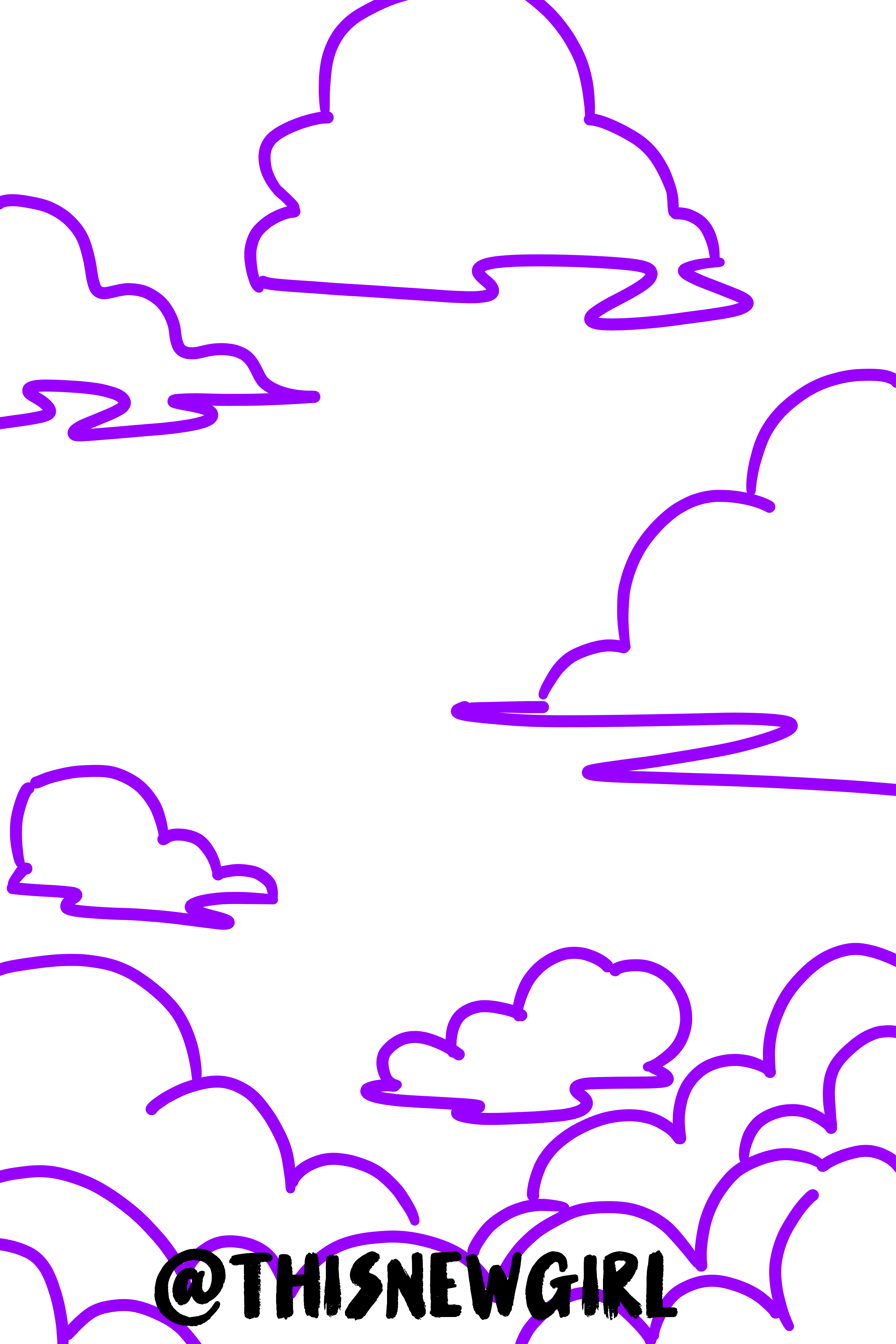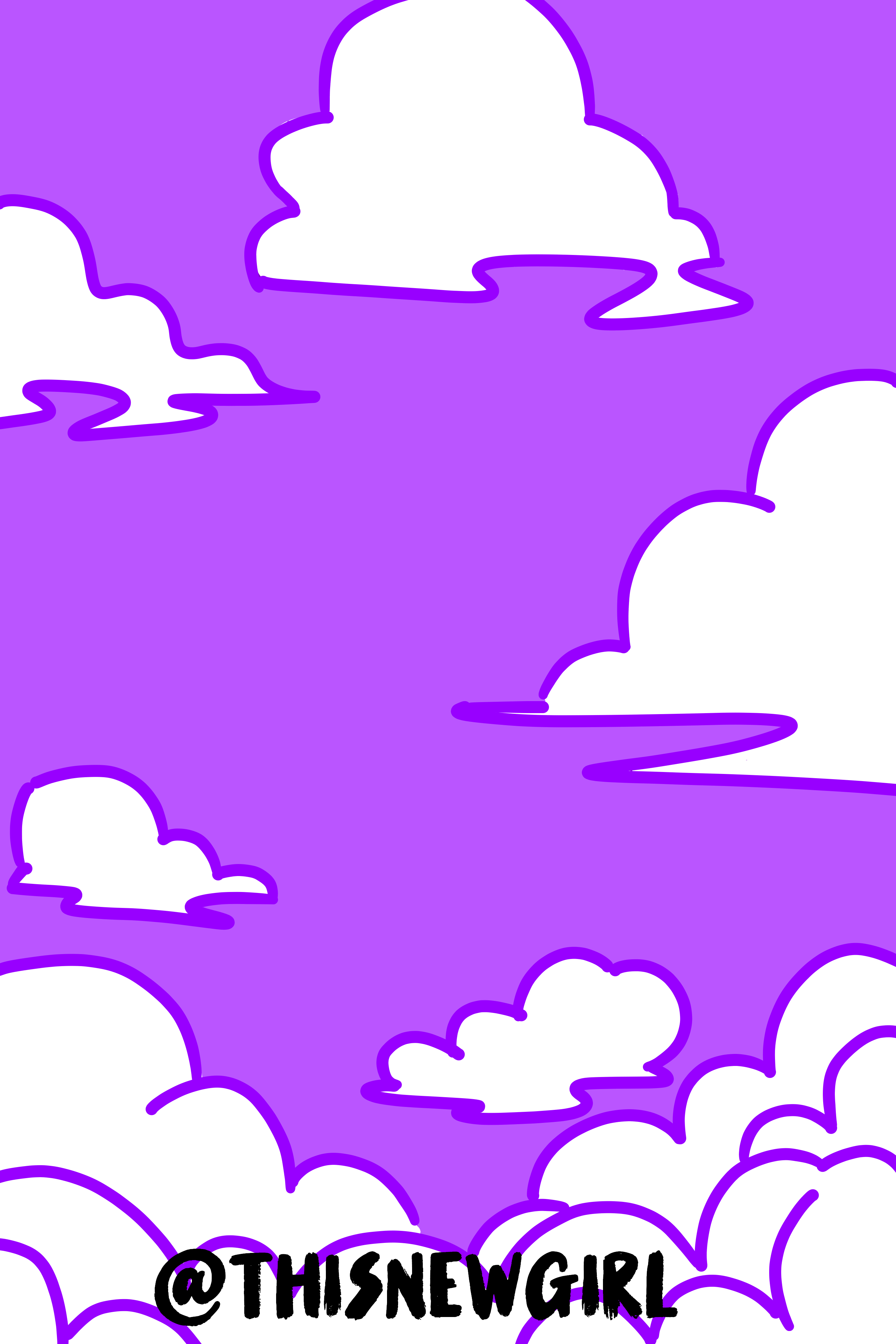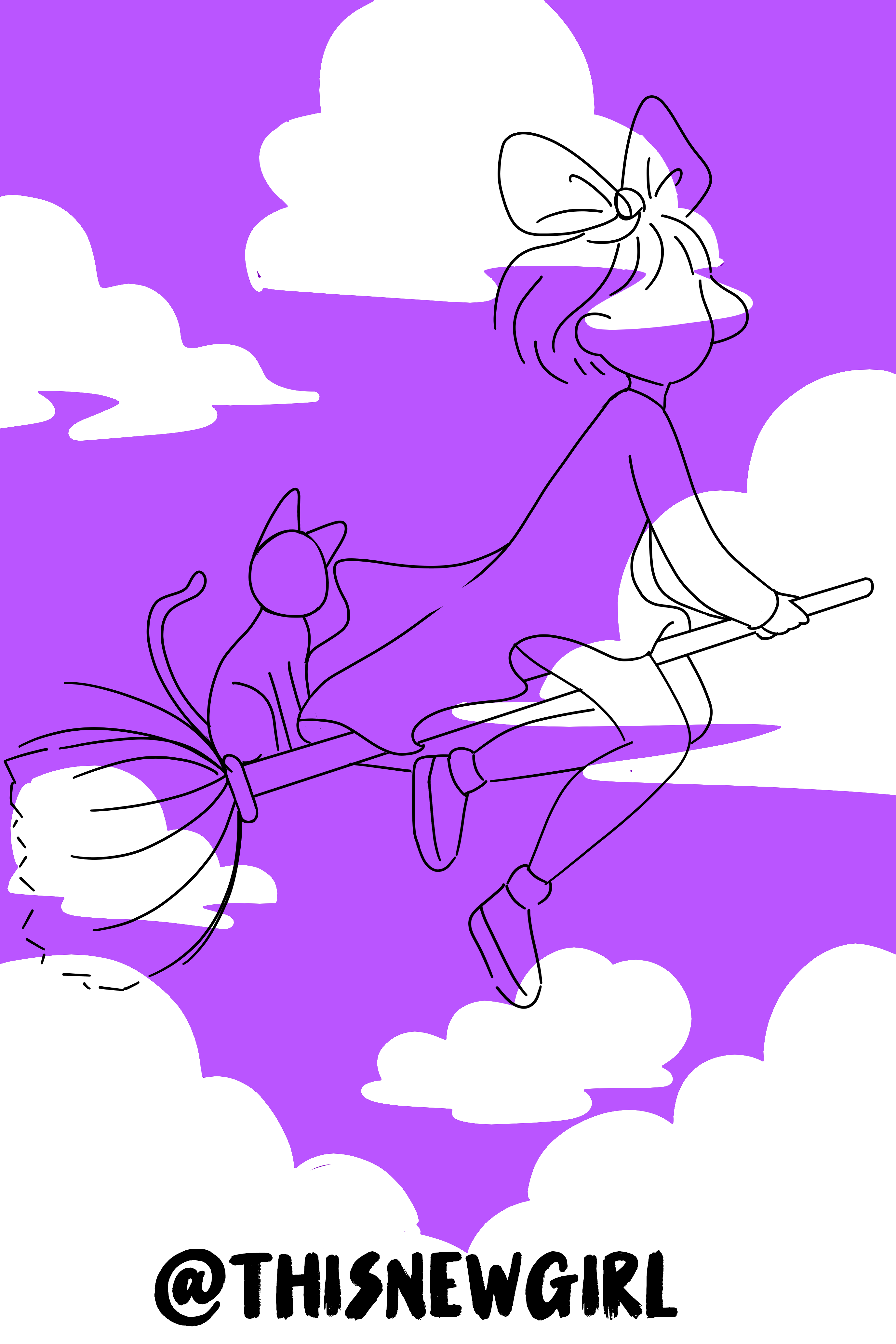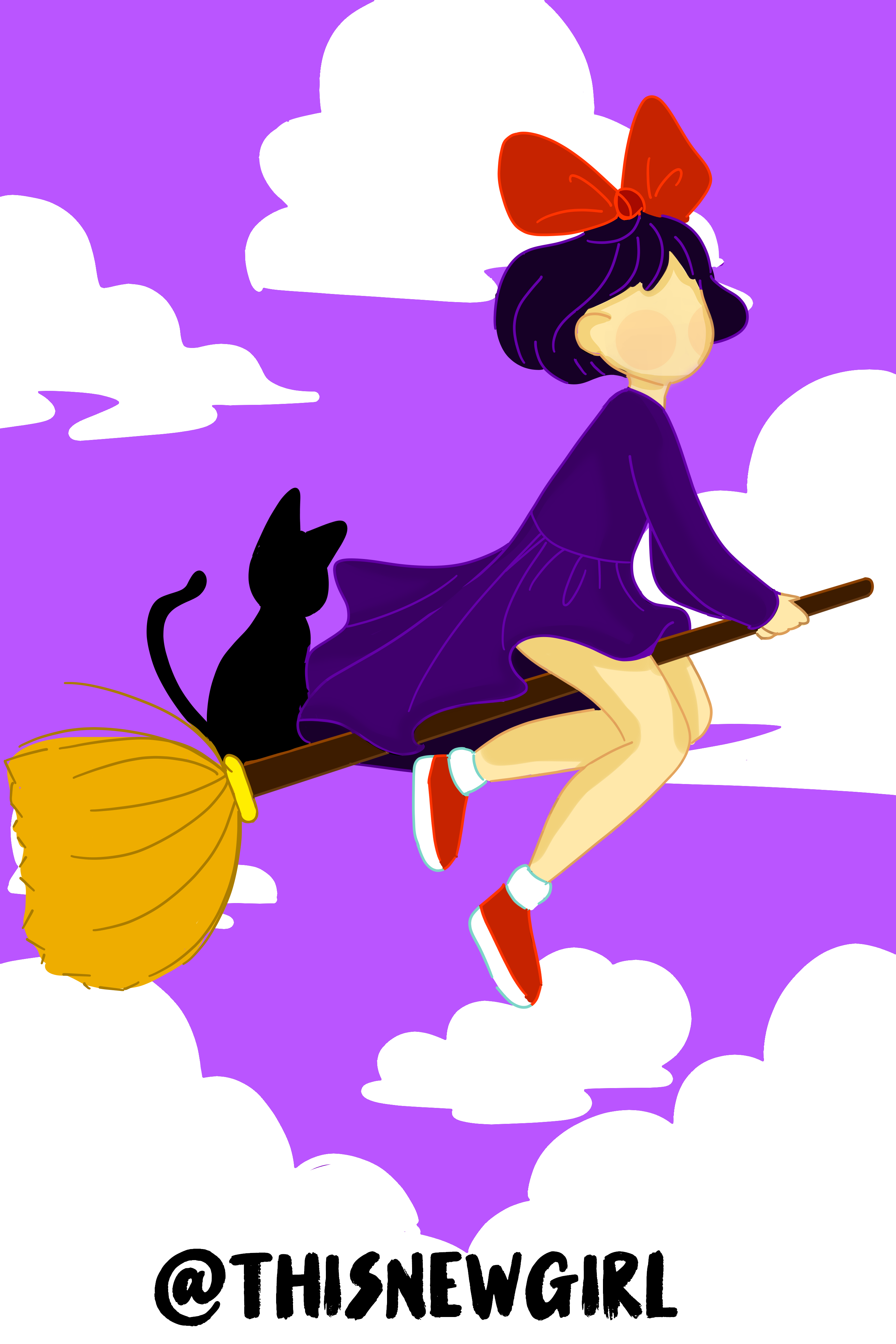 Materials:
Canaima laptop
Fire Alpaca
Mouse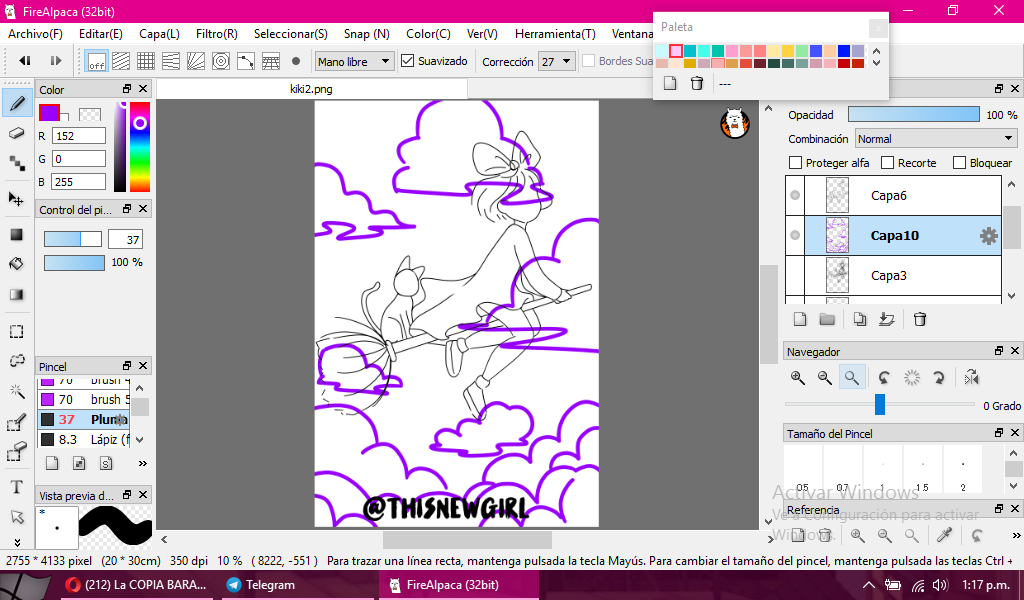 my nsfw illustration twitter click here to follow my blogs and support my art!
ℍ𝕚! 𝕀𝕗 𝕪𝕠𝕦 𝕘𝕠𝕥 𝕙𝕖𝕣𝕖, 𝕕𝕠𝕟'𝕥 𝕓𝕖 𝕒 𝕓𝕦𝕥𝕥 𝕒𝕟𝕕 𝕣𝕖𝕒𝕕 𝕠𝕣 𝕒𝕥 𝕝𝕖𝕒𝕤𝕥 𝕥𝕒𝕜𝕖 𝕒 𝕝𝕠𝕠𝕜 𝕒𝕥 𝕞𝕪 𝕠𝕥𝕙𝕖𝕣 𝕡𝕠𝕤𝕥𝕤! 𝕐𝕠𝕦𝕣 𝕧𝕠𝕥𝕖 𝕙𝕖𝕝𝕡𝕤 𝕞𝕖 𝕘𝕣𝕠𝕨, 𝕕𝕠𝕟'𝕥 𝕗𝕠𝕣𝕘𝕖𝕥 𝕚𝕥! 𝕚𝕥 𝕙𝕖𝕝𝕡𝕤 𝕞𝕖 𝕒 𝕝𝕠𝕥 <𝟛 𝕖𝕤𝕡𝕖𝕔𝕚𝕒𝕝𝕝𝕪 𝕥𝕠 𝕤𝕦𝕣𝕧𝕚𝕧𝕖 𝕚𝕟 𝕥𝕙𝕚𝕤 𝕡𝕒𝕟𝕕𝕖𝕞𝕚𝕔
the links you see below are direct entries to each of my posts
🥝 today's second 𝔻𝕒𝕚𝕝𝕪 𝕚𝕝𝕝𝕦𝕤𝕥𝕣𝕒𝕥𝕚𝕠𝕟🥝 Someone from another planet ☄️
🐝𝔻𝕒𝕚𝕝𝕪 𝕚𝕝𝕝𝕦𝕤𝕥𝕣𝕒𝕥𝕚𝕠𝕟 𝕒𝕦𝕘𝕦𝕤𝕥🐝 06/2020 (illustration process)🍂
🌸 𝔻𝕒𝕚𝕝𝕪 𝕚𝕝𝕝𝕦𝕤𝕥𝕣𝕒𝕥𝕚𝕠𝕟 𝕒𝕦𝕘𝕦𝕤𝕥 🌸 05/2020 (Drawing process)
🌸𝒜 𝒷𝑒𝒶𝓊𝓉𝒾𝒻𝓊𝓁 𝒹𝓇𝑒𝓈𝓈🌸 𝔻𝕒𝕚𝕝𝕪 𝕚𝕝𝕝𝕦𝕤𝕥𝕣𝕒𝕥𝕚𝕠𝕟 𝕒𝕦𝕘𝕦𝕤𝕥 𝟘𝟙/𝟚𝟘𝟚𝟘🌸 (Drawing process)
🎀 𝒜 𝑔𝓇𝑒𝒶𝓉 𝒻𝓇𝒾𝑒𝓃𝒹𝓈𝒽𝒾𝓅 🎀 𝔻𝕒𝕚𝕝𝕪 𝕚𝕝𝕝𝕦𝕤𝕥𝕣𝕒𝕥𝕚𝕠𝕟 𝕛𝕦𝕝𝕪 𝟛𝟙/ 𝟚𝟘𝟚𝟘
_______𝐿𝒶𝓋𝓊 𝓂𝑒 𝒻𝑜𝓇 𝓉𝒽𝑒 𝓇𝑒𝓈𝓉 of our lives ________🎀𝕕𝕒𝕚𝕝𝕪 𝕕𝕣𝕒𝕨𝕚𝕟𝕘 𝕞𝕠𝕟𝕕𝕒𝕪 𝕛𝕦𝕝𝕪 𝟚𝟟 𝟚𝟘𝟚𝟘🎀
my last post: a portrait of: 𝕱𝖆𝖇𝖎𝖎 𝕻𝖚𝖋𝖋𝖑𝖊 sunset aesthetic
click here if you wanna see my recent post
𝕱𝖆𝖇𝖎𝖎 𝕻𝖚𝖋𝖋𝖑𝖊 𝒟𝒾𝑔𝒾𝓉𝒶𝓁 𝒹𝓇𝒶𝓌𝒾𝓃𝑔🎀𝓂𝓎 𝒻𝒶𝓋𝑜𝓇𝒾𝓉𝑒 𝓎𝑜𝓊𝓉𝓊𝒷𝑒𝓇 🎀 𝒹𝓇𝒶𝓌𝒾𝓃𝑔 𝓅𝓇𝑜𝒸𝑒𝓈𝓈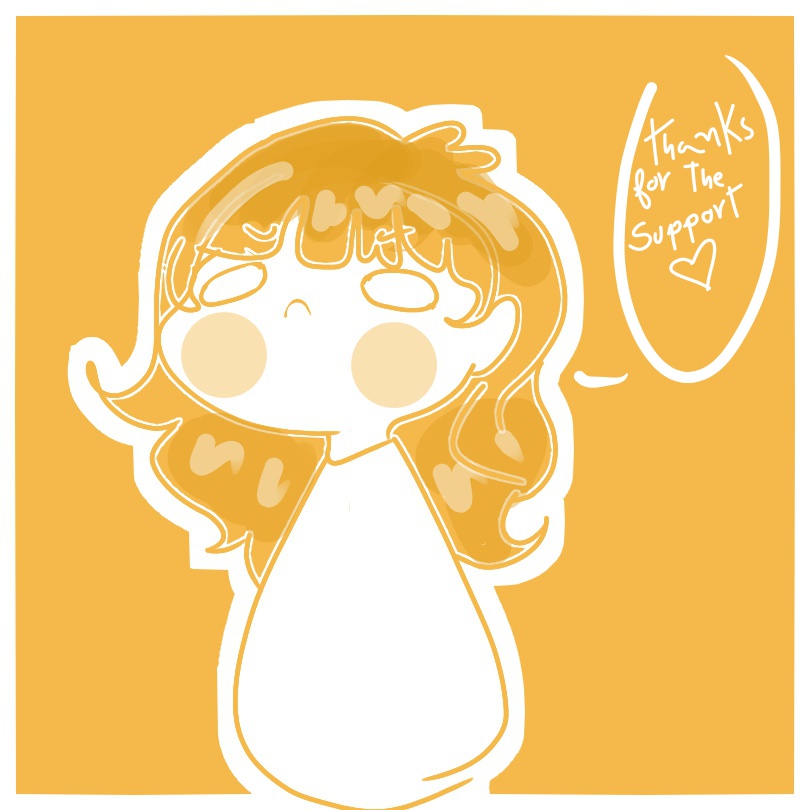 Thank you very much to all the people who vote for my post, you really help me a lot <3 ;; u ;; I'm bad at remembering names but believe me I appreciate you very much because you promote art <3