🐰𝐸𝓃𝒸𝒶𝓅𝓈𝓊𝓁𝒶𝓉𝑒𝒹 𝒷𝓊𝓃𝓃𝓎🥕__ 𝕕𝕒𝕚𝕝𝕪 𝕚𝕝𝕝𝕦𝕤𝕥𝕣𝕒𝕥𝕚𝕠𝕟 𝟙𝟘/𝟘𝟠/𝟚𝟘𝟚𝟘 ♥意桜いゴ佳🌸 (process/ Daily drawing challenge)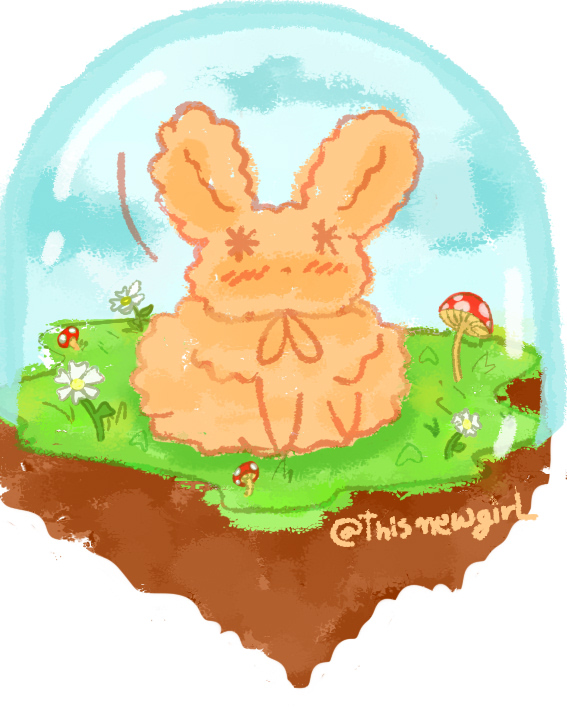 Hello again friends of hive!
Here I bring you a step by step of my daily drawing, I hope you like it
You know how much I like bunnies ~
<3
This time the program I am using is SAI
drawing with a mouse on a canaima laptop.

Hola nuevamente amigos de hive!
Aqui les traigo un paso a paso de mi dibujo diario, espero les guste
ya saben lo mucho que me gustan los conejitos~
<3
En esta oportunidad el programa que estoy utilizando es SAI
dibujo con un mouse en una laptop canaima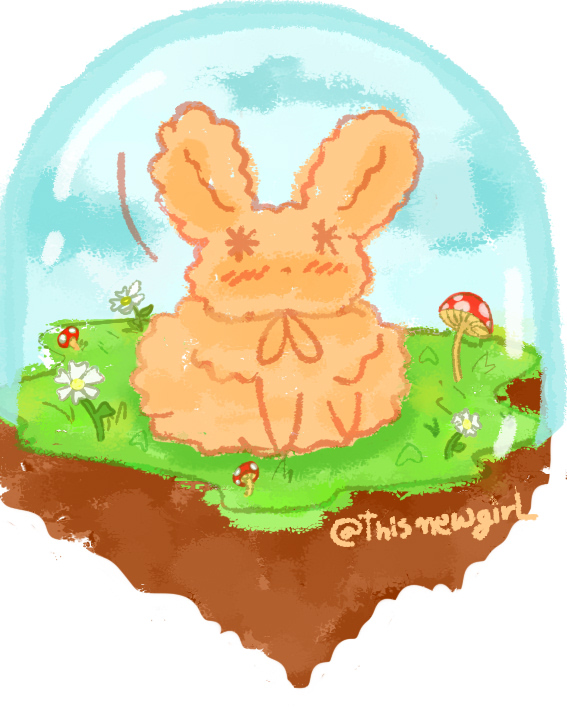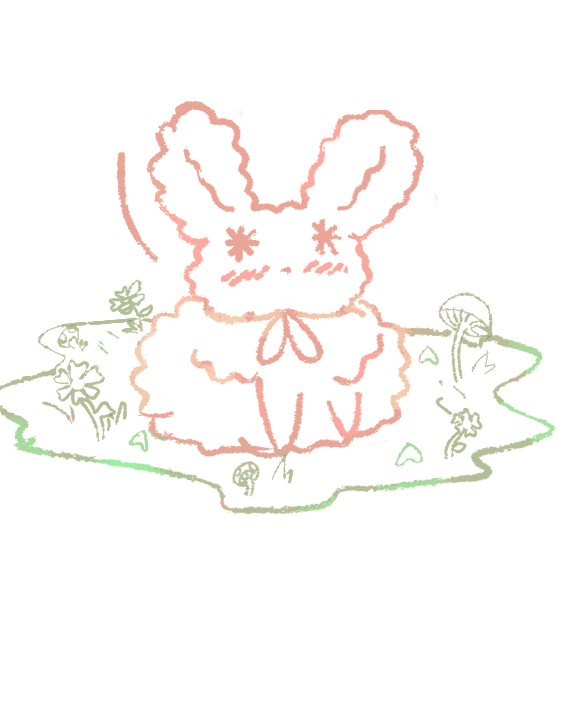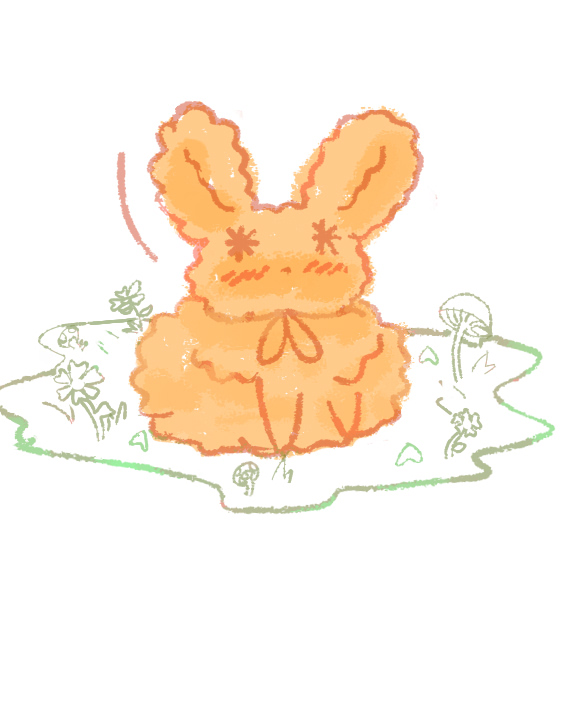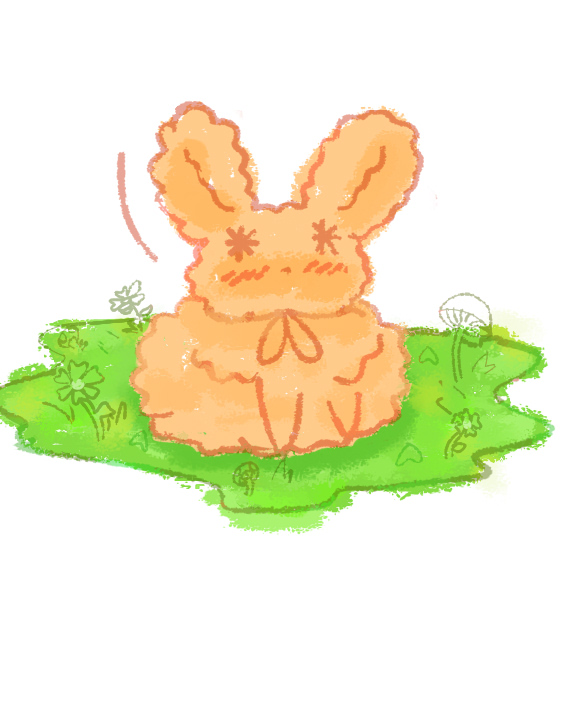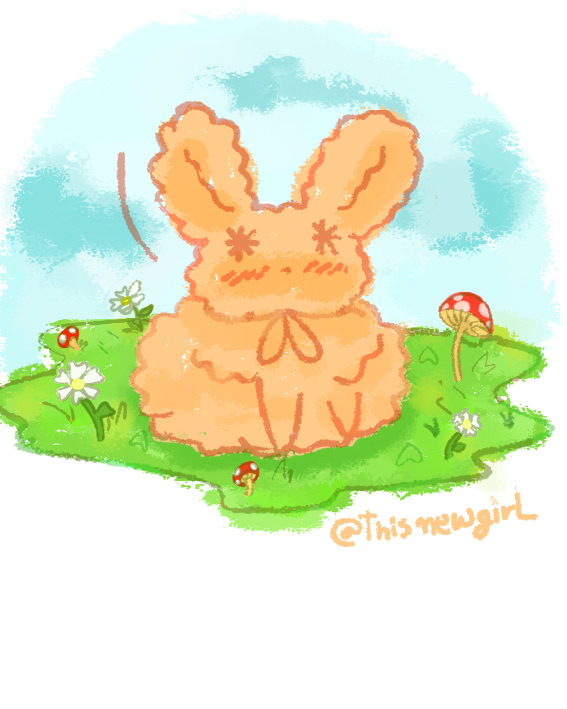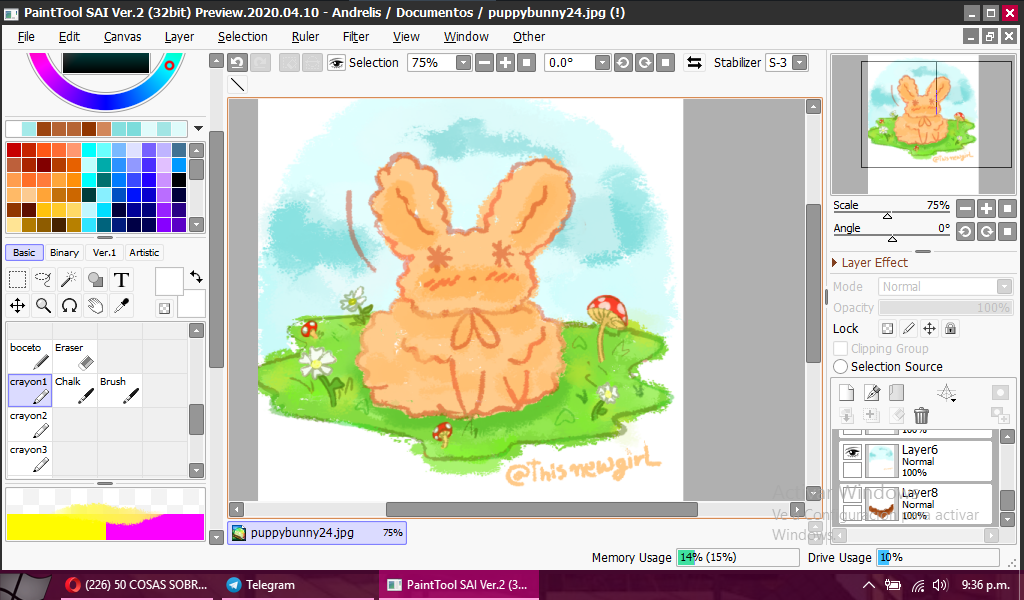 my twitter click here to follow my blogs and support my art!
ℍ𝕚! 𝕀𝕗 𝕪𝕠𝕦 𝕘𝕠𝕥 𝕙𝕖𝕣𝕖, 𝕕𝕠𝕟'𝕥 𝕓𝕖 𝕒 𝕓𝕦𝕥𝕥 𝕒𝕟𝕕 𝕣𝕖𝕒𝕕 𝕠𝕣 𝕒𝕥 𝕝𝕖𝕒𝕤𝕥 𝕥𝕒𝕜𝕖 𝕒 𝕝𝕠𝕠𝕜 𝕒𝕥 𝕞𝕪 𝕠𝕥𝕙𝕖𝕣 𝕡𝕠𝕤𝕥𝕤! 𝕐𝕠𝕦𝕣 𝕧𝕠𝕥𝕖 𝕙𝕖𝕝𝕡𝕤 𝕞𝕖 𝕘𝕣𝕠𝕨, 𝕕𝕠𝕟'𝕥 𝕗𝕠𝕣𝕘𝕖𝕥 𝕚𝕥! 𝕚𝕥 𝕙𝕖𝕝𝕡𝕤 𝕞𝕖 𝕒 𝕝𝕠𝕥 <𝟛 𝕖𝕤𝕡𝕖𝕔𝕚𝕒𝕝𝕝𝕪 𝕥𝕠 𝕤𝕦𝕣𝕧𝕚𝕧𝕖 𝕚𝕟 𝕥𝕙𝕚𝕤 𝕡𝕒𝕟𝕕𝕖𝕞𝕚𝕔
the links you see below are direct entries to each of my posts
☘️ doodling bunnys ☘️𝔻𝕒𝕚𝕝𝕪 𝕚𝕝𝕝𝕦𝕤𝕥𝕣𝕒𝕥𝕚𝕠𝕟 𝕒𝕦𝕘𝕦𝕤𝕥 ☘️ 09/2020
🌹 𝔻𝕒𝕚𝕝𝕪 𝕚𝕝𝕝𝕦𝕤𝕥𝕣𝕒𝕥𝕚𝕠𝕟 𝕒𝕦𝕘𝕦𝕤𝕥 🌹 08/2020 🍀 KIKI´S ADVENTURE! drawing process/ 𝑔𝒾𝒻 𝒸𝓇𝑒𝒶𝓉𝒾❀𝓃 and video drawing process 🍀
🥝 today's second 𝔻𝕒𝕚𝕝𝕪 𝕚𝕝𝕝𝕦𝕤𝕥𝕣𝕒𝕥𝕚𝕠𝕟🥝 Someone from another planet ☄️
🐝𝔻𝕒𝕚𝕝𝕪 𝕚𝕝𝕝𝕦𝕤𝕥𝕣𝕒𝕥𝕚𝕠𝕟 𝕒𝕦𝕘𝕦𝕤𝕥🐝 06/2020 (illustration process)🍂
🌸 𝔻𝕒𝕚𝕝𝕪 𝕚𝕝𝕝𝕦𝕤𝕥𝕣𝕒𝕥𝕚𝕠𝕟 𝕒𝕦𝕘𝕦𝕤𝕥 🌸 05/2020 (Drawing process)
🌸𝒜 𝒷𝑒𝒶𝓊𝓉𝒾𝒻𝓊𝓁 𝒹𝓇𝑒𝓈𝓈🌸 𝔻𝕒𝕚𝕝𝕪 𝕚𝕝𝕝𝕦𝕤𝕥𝕣𝕒𝕥𝕚𝕠𝕟 𝕒𝕦𝕘𝕦𝕤𝕥 𝟘𝟙/𝟚𝟘𝟚𝟘🌸 (Drawing process)
🎀 𝒜 𝑔𝓇𝑒𝒶𝓉 𝒻𝓇𝒾𝑒𝓃𝒹𝓈𝒽𝒾𝓅 🎀 𝔻𝕒𝕚𝕝𝕪 𝕚𝕝𝕝𝕦𝕤𝕥𝕣𝕒𝕥𝕚𝕠𝕟 𝕛𝕦𝕝𝕪 𝟛𝟙/ 𝟚𝟘𝟚𝟘
_______𝐿𝒶𝓋𝓊 𝓂𝑒 𝒻𝑜𝓇 𝓉𝒽𝑒 𝓇𝑒𝓈𝓉 of our lives ________🎀𝕕𝕒𝕚𝕝𝕪 𝕕𝕣𝕒𝕨𝕚𝕟𝕘 𝕞𝕠𝕟𝕕𝕒𝕪 𝕛𝕦𝕝𝕪 𝟚𝟟 𝟚𝟘𝟚𝟘🎀
my last post: a portrait of: 𝕱𝖆𝖇𝖎𝖎 𝕻𝖚𝖋𝖋𝖑𝖊 sunset aesthetic
click here if you wanna see my recent post
𝕱𝖆𝖇𝖎𝖎 𝕻𝖚𝖋𝖋𝖑𝖊 𝒟𝒾𝑔𝒾𝓉𝒶𝓁 𝒹𝓇𝒶𝓌𝒾𝓃𝑔🎀𝓂𝓎 𝒻𝒶𝓋𝑜𝓇𝒾𝓉𝑒 𝓎𝑜𝓊𝓉𝓊𝒷𝑒𝓇 🎀 𝒹𝓇𝒶𝓌𝒾𝓃𝑔 𝓅𝓇𝑜𝒸𝑒𝓈𝓈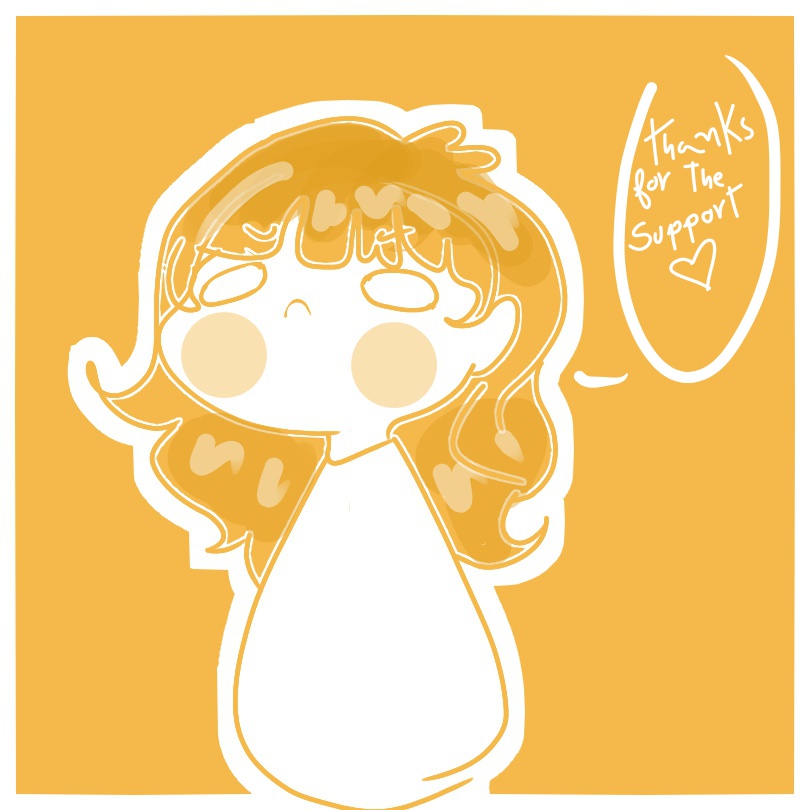 Thank you very much to all the people who vote for my post, you really help me a lot <3 ;; u ;; I'm bad at remembering names but believe me I appreciate you very much because you promote art <3