_______𝐿𝒶𝓋𝓊 𝓂𝑒 𝒻𝑜𝓇 𝓉𝒽𝑒 𝓇𝑒𝓈𝓉 of our lives ________🎀𝕕𝕒𝕚𝕝𝕪 𝕕𝕣𝕒𝕨𝕚𝕟𝕘 𝕞𝕠𝕟𝕕𝕒𝕪 𝕛𝕦𝕝𝕪 𝟚𝟟 𝟚𝟘𝟚𝟘🎀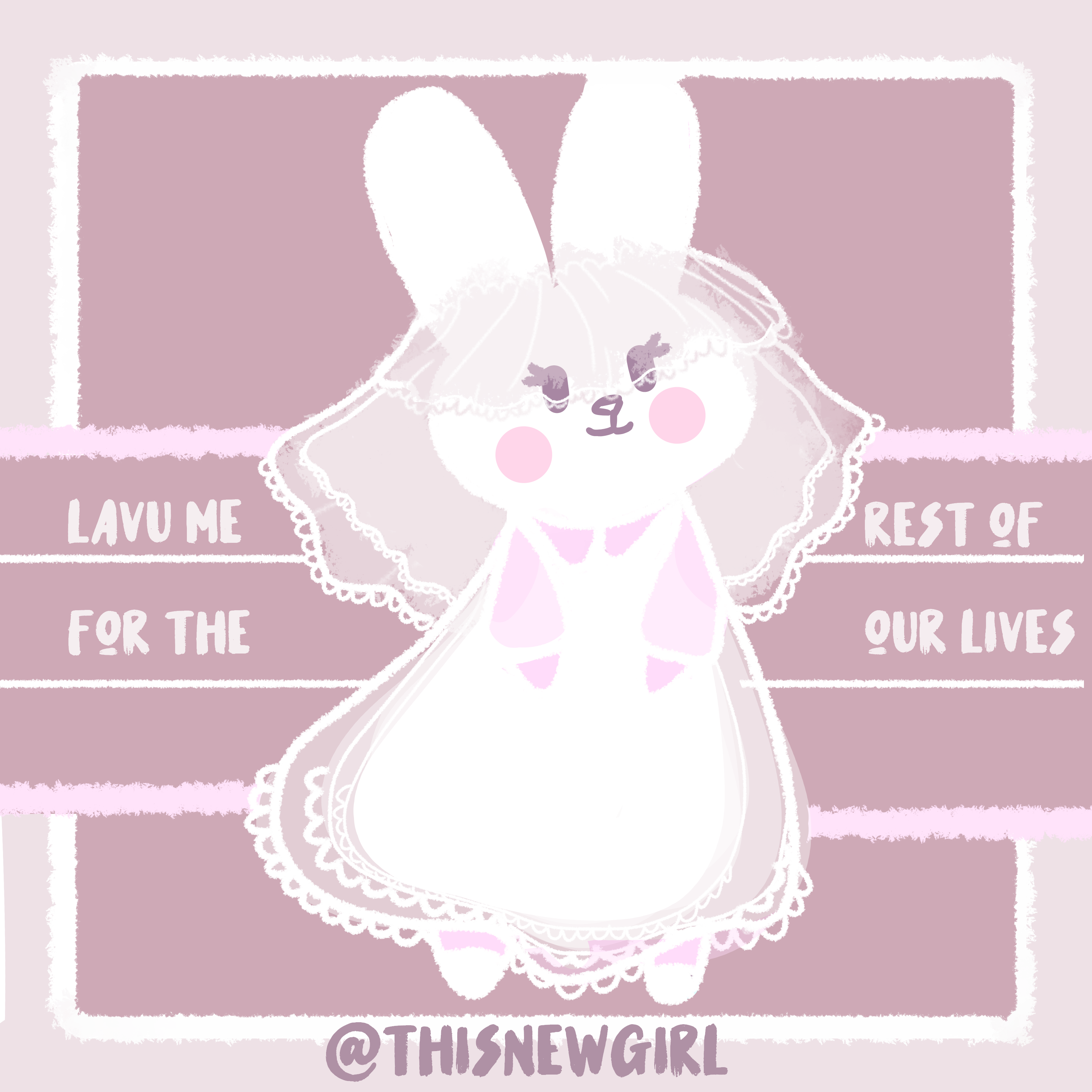 (Unsupported https://3speak.online/embed?v=thisnewgirl/ddzfvxpm)
𝑀𝓊𝓎 𝒷𝓊𝑒𝓃𝑜𝓈 𝒹𝒾𝒶𝓈 𝒶𝓂𝒾𝑔𝑜𝓈 𝒹𝑒 𝒽𝒾𝓋𝑒!
𝓃𝓊𝑒𝓋𝑜 𝒹í𝒶
𝓃𝓊𝑒𝓋𝑜 𝒷𝓁𝑜𝑔!
𝓃𝓊𝑒𝓋𝑜 𝒹𝒾𝒷𝓊𝒿𝑜!
𝒽𝓂𝓂
𝑒𝓈𝓉𝑒 𝒹𝒾𝒷𝓊𝒿𝑜 𝓇𝑒𝓈𝓊𝓁𝓉ó 𝒹𝑒 𝓁𝒶 𝓂𝑒𝓏𝒸𝓁𝒶 𝒹𝑒 𝓊𝓃 𝓈𝓊𝒷𝒸𝑜𝓃𝓈𝒸𝒾𝑒𝓃𝓉𝑒
𝒻𝑒𝓁𝒾𝓏 𝓎 𝓁𝒶𝓈 𝑔𝒶𝓃𝒶𝓈 𝒹𝑒 𝒹𝒾𝒷𝓊𝒿𝒶𝓇 𝒶𝓁𝑔𝑜 𝒶𝒹𝑜𝓇𝒶𝒷𝓁𝑒
𝒜𝓎𝑒𝓇 𝒽𝒶𝒷𝓁𝒶𝓃𝒹𝑜 𝒸𝑜𝓃 𝓂𝒾 𝓅𝒶𝓇𝑒𝒿𝒶
𝒹𝑒 𝓁𝒶𝓈 𝒹𝒾𝓋𝑒𝓇𝓈𝒶𝓈 𝒹𝒾𝒻𝒾𝒸𝓊𝓁𝓉𝒶𝒹𝑒𝓈 𝑒𝓃 𝓁𝒶 𝓋𝒾𝒹𝒶
𝓂𝑒 𝒹𝑒𝒹𝒾𝒸ó 𝓊𝓃𝒶𝓈 𝓅𝒶𝓁𝒶𝒷𝓇𝒶𝓈 𝓂𝓊𝓎 𝒷𝑜𝓃𝒾𝓉𝒶𝓈
𝓆𝓊𝑒 𝒶𝓁 𝓅𝒶𝓇𝑒𝒸𝑒𝓇 𝓇𝑒𝓈𝑜𝓃𝒶𝓇𝑜𝓃 𝓂𝓊𝓎 𝓅𝓇𝑜𝒻𝓊𝓃𝒹𝑜 𝑒𝓃 𝓂𝒾
𝒴 𝓈𝒾𝓃 𝒹𝒶𝓇𝓂𝑒 𝒸𝓊𝑒𝓃𝓉𝒶
𝒸𝒶𝒹𝒶 𝒹𝒾𝒶 𝓉𝓇𝒶𝑒 𝓊𝓃 𝓅𝑜𝒸𝑜 𝓂𝒶𝓈 𝒹𝑒 𝓁𝓊𝓏 𝒶 𝓂𝒾 𝓋𝒾𝒹𝒶.
𝐿𝒶 𝓅𝓇𝑜𝓂𝑒𝓈𝒶 𝒹𝑒 𝓉𝑒𝓃𝑒𝓇 𝓊𝓃𝒶 𝓋𝒾𝒹𝒶 𝒿𝓊𝓃𝓉𝑜𝓈 <𝟥
𝒷𝓊𝑒𝓃𝑜 𝒶𝒽𝒶𝒽𝒶 𝒷𝒶𝓈𝓉𝒶 𝒹𝑒 𝓇𝑜𝓂𝒶𝓃𝓉𝒾𝒸𝒾𝓈𝓂𝑜 𝓋𝒶𝓎𝒶𝓂𝑜𝓈 𝒶𝓁 𝑔𝓇𝒶𝓃𝑜 𝒹𝑒𝓁 𝒶𝓈𝓊𝓃𝓉𝑜!
𝓁𝒶 𝒾𝓁𝓊𝓈𝓉𝓇𝒶𝒸𝒾𝑜𝓃 𝒹𝑒𝓁 𝒹𝒾𝒶 𝒹𝑒 𝒽𝑜𝓎 𝓎 𝓈𝓊 𝓅𝓇𝑜𝒸𝑒𝓈𝑜~!
𝓃𝑜 𝓈𝒾𝓃 𝒶𝓃𝓉𝑒𝓈 𝒸𝑜𝓂𝓅𝒶𝓇𝓉𝒾𝓇𝓁𝑒𝓈 𝒸𝑜𝓂𝑜 𝓈𝒾𝑒𝓂𝓅𝓇𝑒 𝒷𝓊𝑒𝓃𝒶 𝓂𝓊𝓈𝒾𝒸𝒶 (𝒶𝓁 𝓂𝑒𝓃𝑜𝓈 𝓅𝒶𝓇𝒶 𝓂𝒾) 𝒶𝓁 𝓂𝑜𝓂𝑒𝓃𝓉𝑜 𝒹𝑒 𝒹𝒾𝒷𝓊𝒿𝒶𝓇 𝒳𝒟
𝒶 𝓂𝒾𝓈 𝒸𝑜𝓁𝑒𝑔𝒶𝓈 𝒶𝓇𝓉𝒾𝓈𝓉𝒶𝓈 𝓆𝓊𝑒 𝓂𝑒 𝓁𝑒𝑒𝓃 𝟨𝓋𝟨
𝒸𝑜𝓂𝓅𝒶𝓇𝓉𝒶𝓃 𝓈𝓊𝓈 𝓇𝑜𝓁𝒶𝓈 𝓂𝓊𝓈𝒾𝒸𝒶𝓁𝑒𝓈 𝓅𝒶𝓇𝒶 𝒹𝒾𝒷𝓊𝒿𝒶𝓇 !


𝒱𝑒𝓇𝓎 𝑔𝑜𝑜𝒹 𝓂𝑜𝓇𝓃𝒾𝓃𝑔 𝒻𝓇𝒾𝑒𝓃𝒹𝓈 𝑜𝒻 𝒽𝒾𝓋𝑒!
𝓃𝑒𝓌 𝒹𝒶𝓎
𝓃𝑒𝓌 𝒷𝓁𝑜𝑔!
𝒩𝑒𝓌 𝒹𝓇𝒶𝓌!
𝒽𝓂𝓂
𝓉𝒽𝒾𝓈 𝒹𝓇𝒶𝓌𝒾𝓃𝑔 𝓇𝑒𝓈𝓊𝓁𝓉𝑒𝒹 𝒻𝓇𝑜𝓂 𝓉𝒽𝑒 𝓂𝒾𝓍𝒾𝓃𝑔 𝑜𝒻 𝒶 𝓈𝓊𝒷𝒸𝑜𝓃𝓈𝒸𝒾𝑜𝓊𝓈
𝒽𝒶𝓅𝓅𝓎 𝒶𝓃𝒹 𝓌𝒶𝓃𝓉𝒾𝓃𝑔 𝓉𝑜 𝒹𝓇𝒶𝓌 𝓈𝑜𝓂𝑒𝓉𝒽𝒾𝓃𝑔 𝒶𝒹𝑜𝓇𝒶𝒷𝓁𝑒
𝒴𝑒𝓈𝓉𝑒𝓇𝒹𝒶𝓎 𝓉𝒶𝓁𝓀𝒾𝓃𝑔 𝓉𝑜 𝓂𝓎 𝓅𝒶𝓇𝓉𝓃𝑒𝓇
𝑜𝒻 𝓉𝒽𝑒 𝓋𝒶𝓇𝒾𝑜𝓊𝓈 𝒹𝒾𝒻𝒻𝒾𝒸𝓊𝓁𝓉𝒾𝑒𝓈 𝒾𝓃 𝓁𝒾𝒻𝑒
𝐻𝑒 𝒹𝑒𝒹𝒾𝒸𝒶𝓉𝑒𝒹 𝓈𝑜𝓂𝑒 𝓋𝑒𝓇𝓎 𝓃𝒾𝒸𝑒 𝓌𝑜𝓇𝒹𝓈 𝓉𝑜 𝓂𝑒
𝓉𝒽𝒶𝓉 𝒶𝓅𝓅𝒶𝓇𝑒𝓃𝓉𝓁𝓎 𝓇𝑒𝓈𝑜𝓃𝒶𝓉𝑒𝒹 𝓋𝑒𝓇𝓎 𝒹𝑒𝑒𝓅𝓁𝓎 𝓌𝒾𝓉𝒽 𝓂𝑒
𝒜𝓃𝒹 𝓌𝒾𝓉𝒽𝑜𝓊𝓉 𝓇𝑒𝒶𝓁𝒾𝓏𝒾𝓃𝑔 𝒾𝓉
𝑒𝒶𝒸𝒽 𝒹𝒶𝓎 𝒷𝓇𝒾𝓃𝑔𝓈 𝒶 𝓁𝒾𝓉𝓉𝓁𝑒 𝓂𝑜𝓇𝑒 𝓁𝒾𝑔𝒽𝓉 𝓉𝑜 𝓂𝓎 𝓁𝒾𝒻𝑒.
𝒯𝒽𝑒 𝓅𝓇𝑜𝓂𝒾𝓈𝑒 𝑜𝒻 𝒽𝒶𝓋𝒾𝓃𝑔 𝒶 𝓁𝒾𝒻𝑒 𝓉𝑜𝑔𝑒𝓉𝒽𝑒𝓇 <𝟥
𝓌𝑒𝓁𝓁 𝒶𝒽𝒶𝒽𝒶 𝑒𝓃𝑜𝓊𝑔𝒽 𝓇𝑜𝓂𝒶𝓃𝓉𝒾𝒸𝒾𝓈𝓂 𝓁𝑒𝓉'𝓈 𝑔𝑒𝓉 𝓉𝑜 𝓉𝒽𝑒 𝓅𝑜𝒾𝓃𝓉 𝑜𝒻 𝓉𝒽𝑒 𝓂𝒶𝓉𝓉𝑒𝓇!
𝓉𝑜𝒹𝒶𝓎'𝓈 𝒾𝓁𝓁𝓊𝓈𝓉𝓇𝒶𝓉𝒾𝑜𝓃 𝒶𝓃𝒹 𝒾𝓉𝓈 𝓅𝓇𝑜𝒸𝑒𝓈𝓈 ~!
𝒷𝓊𝓉 𝓃𝑜𝓉 𝒷𝑒𝒻𝑜𝓇𝑒 𝓈𝒽𝒶𝓇𝒾𝓃𝑔 𝒶𝓈 𝒶𝓁𝓌𝒶𝓎𝓈 𝑔𝑜𝑜𝒹 𝓂𝓊𝓈𝒾𝒸 (𝒶𝓉 𝓁𝑒𝒶𝓈𝓉 𝒻𝑜𝓇 𝓂𝑒) 𝓌𝒽𝑒𝓃 𝒹𝓇𝒶𝓌𝒾𝓃𝑔 𝒳𝒟
𝓉𝑜 𝓂𝓎 𝒻𝑒𝓁𝓁𝑜𝓌 𝒶𝓇𝓉𝒾𝓈𝓉𝓈 𝓌𝒽𝑜 𝓇𝑒𝒶𝒹 𝓂𝑒 𝟨𝓋𝟨
𝓈𝒽𝒶𝓇𝑒 𝓎𝑜𝓊𝓇 𝓂𝓊𝓈𝒾𝒸 𝓈𝑜𝓃𝑔𝓈 𝓉𝑜 𝒹𝓇𝒶𝓌!

ℙ𝕣𝕠𝕔𝕖𝕤𝕠 𝕕𝕖 𝕕𝕚𝕓𝕦𝕛𝕠 𝕪 𝕕𝕖𝕥𝕒𝕝𝕝𝕖𝕤:
𝐸𝓃 𝓊𝓃 𝒾𝓃𝒾𝒸𝒾𝑜 𝒸𝑜𝓂𝑜 𝓅𝓊𝑒𝒹𝑒𝓃 𝒶𝓅𝓇𝑒𝒸𝒾𝒶𝓇 𝑒𝓃 𝑒𝓁 𝓋𝒾𝒹𝑒𝑜 𝒸𝑜𝓂𝑒𝓃𝒸é 𝑒𝓁𝒾𝑔𝒾𝑒𝓃𝒹𝑜 𝒸𝑜𝓃 𝓆𝓊𝑒 𝒸𝑜𝓁𝑜𝓇𝑒𝓈 𝓆𝓊𝑒𝓇𝒾𝒶 𝓉𝓇𝒶𝒷𝒶𝒿𝒶𝓇 𝓎 𝓁𝓊𝑒𝑔𝑜 𝒶 𝒽𝒶𝒸𝑒𝓇 𝓈𝒾𝓁𝓊𝑒𝓉𝒶𝓈.
𝐸𝓃 𝒸𝓊𝒶𝓃𝓉𝑜 𝓂𝑒 𝑔𝓊𝓈𝓉ó 𝓁𝒶 𝒻𝑜𝓇𝓂𝒶 𝓆𝓊𝑒 𝓉𝑒𝓃í𝒶 𝒸𝑜𝓂𝑒𝓃𝒸é 𝒶 𝓉𝓇𝒶𝒷𝒶𝒿𝒶𝓇 𝓈𝑜𝒷𝓇𝑒 𝑒𝓈𝓉𝒶 𝓎 𝒶 𝑒𝓍𝓅𝑒𝓇𝒾𝓂𝑒𝓃𝓉𝒶𝓇 𝒹𝒾𝒻𝑒𝓇𝑒𝓃𝓉𝑒𝓈 𝒸𝑜𝓈𝒶𝓈.
𝒞𝑜𝓂𝑜 𝓈𝒾𝑒𝓂𝓅𝓇𝑒 𝓁𝑒𝓈 𝓈𝓊𝑔𝒾𝑒𝓇𝑜 𝓉𝓇𝒶𝒷𝒶𝒿𝒶𝓇 𝓉𝑜𝒹𝑜 𝑒𝓃 𝒸𝒶𝓅𝒶𝓈 𝓈𝑒𝓅𝒶𝓇𝒶𝒹𝒶𝓈.
ℙ𝕣𝕠𝕘𝕣𝕒𝕞𝕒 𝕪 𝕕𝕚𝕤𝕡𝕠𝕤𝕚𝕥𝕚𝕧𝕠 𝕦𝕤𝕒𝕕𝕠:
𝓁𝒶𝓅𝓉𝑜𝓅 𝒸𝒶𝓃𝒶𝒾𝓂𝒶 𝟤 𝒹𝑒 𝓇𝒶𝓂
𝓂𝑜𝓊𝓈𝑒
𝐹𝒾𝓇𝑒 𝒶𝓁𝓅𝒶𝒸𝒶
𝒷𝓇𝑜𝒸𝒽𝒶𝓈 𝒹𝑒𝓁 𝓅𝓇𝑜𝑔𝓇𝒶𝓂𝒶 𝓇𝓊𝑔𝑜𝓈𝒶𝓈

𝔻𝕣𝕒𝕨𝕚𝕟𝕘 𝕡𝕣𝕠𝕔𝕖𝕤𝕤 𝕒𝕟𝕕 𝕕𝕖𝕥𝕒𝕚𝕝𝕤:
𝐼𝓃𝒾𝓉𝒾𝒶𝓁𝓁𝓎, 𝒶𝓈 𝓎𝑜𝓊 𝒸𝒶𝓃 𝓈𝑒𝑒 𝒾𝓃 𝓉𝒽𝑒 𝓋𝒾𝒹𝑒𝑜, 𝐼 𝓈𝓉𝒶𝓇𝓉𝑒𝒹 𝒸𝒽𝑜𝑜𝓈𝒾𝓃𝑔 𝓌𝒽𝒾𝒸𝒽 𝒸𝑜𝓁𝑜𝓇𝓈 𝐼 𝓌𝒶𝓃𝓉𝑒𝒹 𝓉𝑜 𝓌𝑜𝓇𝓀 𝓌𝒾𝓉𝒽 𝒶𝓃𝒹 𝓉𝒽𝑒𝓃 𝓉𝑜 𝓂𝒶𝓀𝑒 𝓈𝒾𝓁𝒽𝑜𝓊𝑒𝓉𝓉𝑒𝓈.
𝒜𝓈 𝓈𝑜𝑜𝓃 𝒶𝓈 𝐼 𝓁𝒾𝓀𝑒𝒹 𝓉𝒽𝑒 𝓈𝒽𝒶𝓅𝑒 𝒾𝓉 𝒽𝒶𝒹, 𝐼 𝓈𝓉𝒶𝓇𝓉𝑒𝒹 𝓌𝑜𝓇𝓀𝒾𝓃𝑔 𝑜𝓃 𝒾𝓉 𝒶𝓃𝒹 𝑒𝓍𝓅𝑒𝓇𝒾𝑒𝓃𝒸𝒾𝓃𝑔 𝒹𝒾𝒻𝒻𝑒𝓇𝑒𝓃𝓉 𝓉𝒽𝒾𝓃𝑔𝓈.
𝒜𝓈 𝒶𝓁𝓌𝒶𝓎𝓈 𝐼 𝓈𝓊𝑔𝑔𝑒𝓈𝓉 𝓎𝑜𝓊 𝓌𝑜𝓇𝓀 𝑒𝓋𝑒𝓇𝓎𝓉𝒽𝒾𝓃𝑔 𝑜𝓃 𝓈𝑒𝓅𝒶𝓇𝒶𝓉𝑒 𝓁𝒶𝓎𝑒𝓇𝓈.
ℙ𝕣𝕠𝕘𝕣𝕒𝕞 𝕒𝕟𝕕 𝕕𝕖𝕧𝕚𝕔𝕖 𝕦𝕤𝕖𝕕:
𝒸𝒶𝓃𝒶𝒾𝓂𝒶 𝟤 𝓇𝒶𝓂 𝓁𝒶𝓅𝓉𝑜𝓅
𝓂𝑜𝓊𝓈𝑒
𝐹𝒾𝓇𝑒 𝒶𝓁𝓅𝒶𝒸𝒶
𝓇𝑜𝓊𝑔𝒽 𝓅𝓇𝑜𝑔𝓇𝒶𝓂 𝒷𝓇𝓊𝓈𝒽𝑒𝓈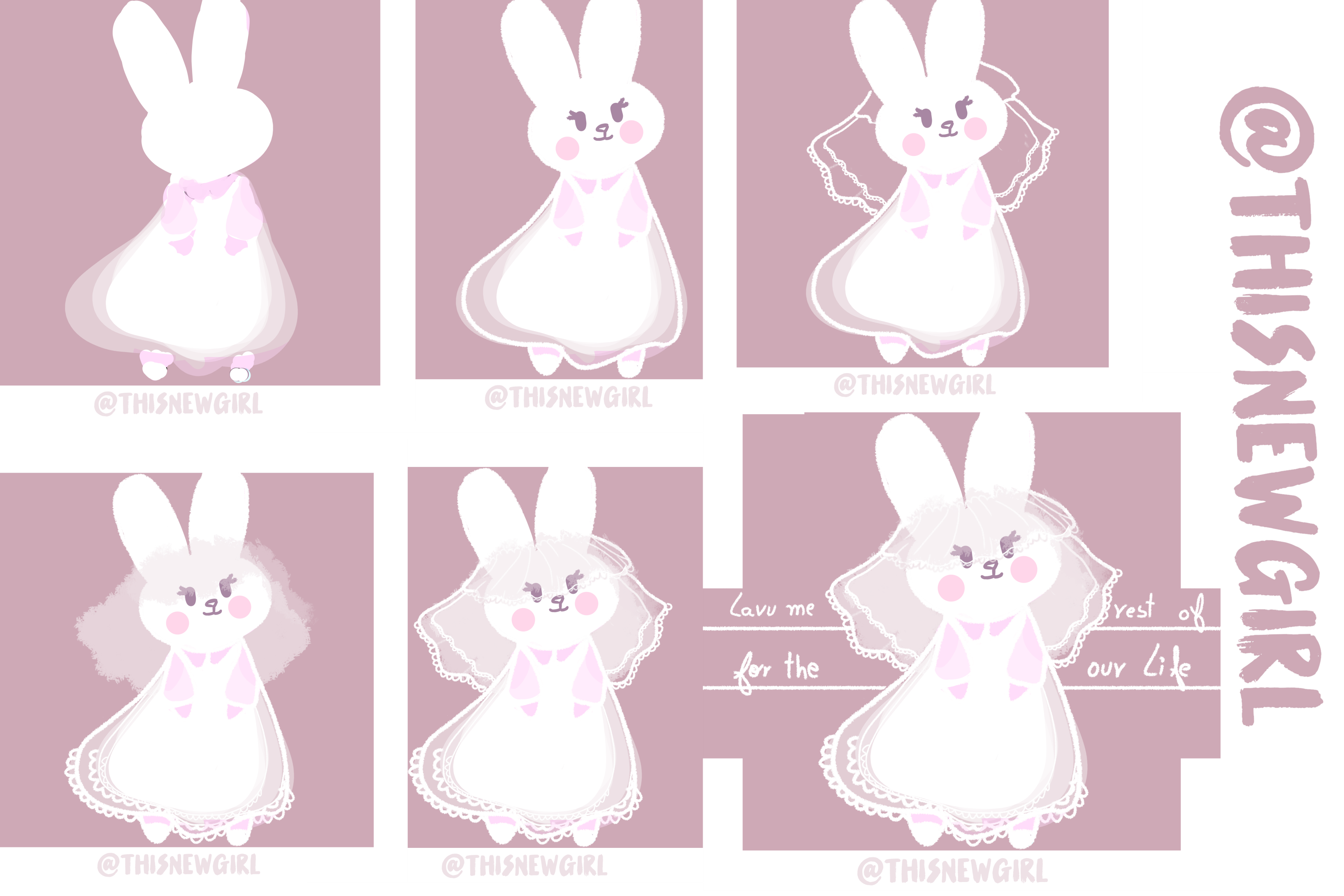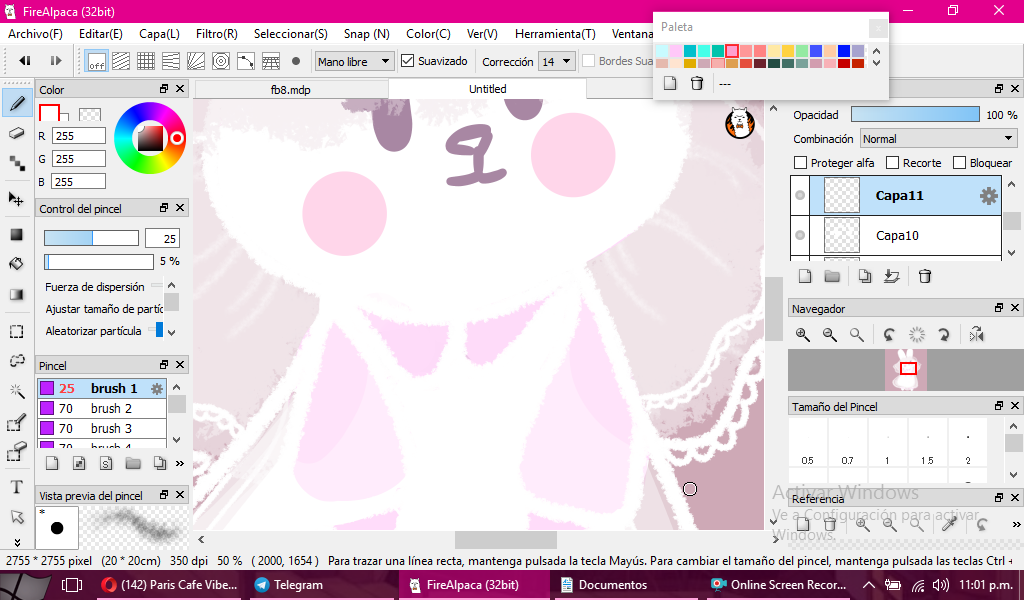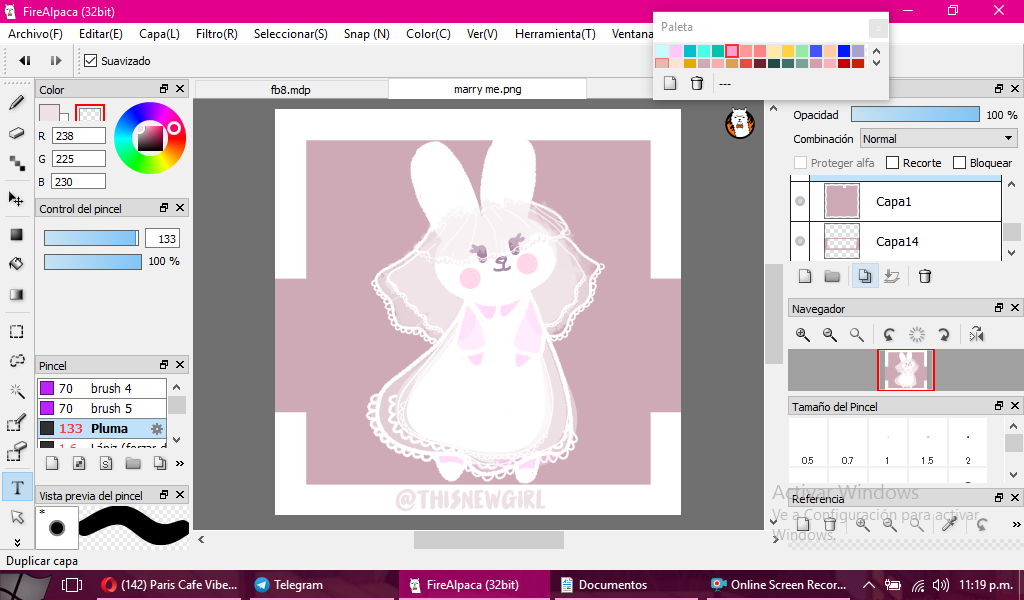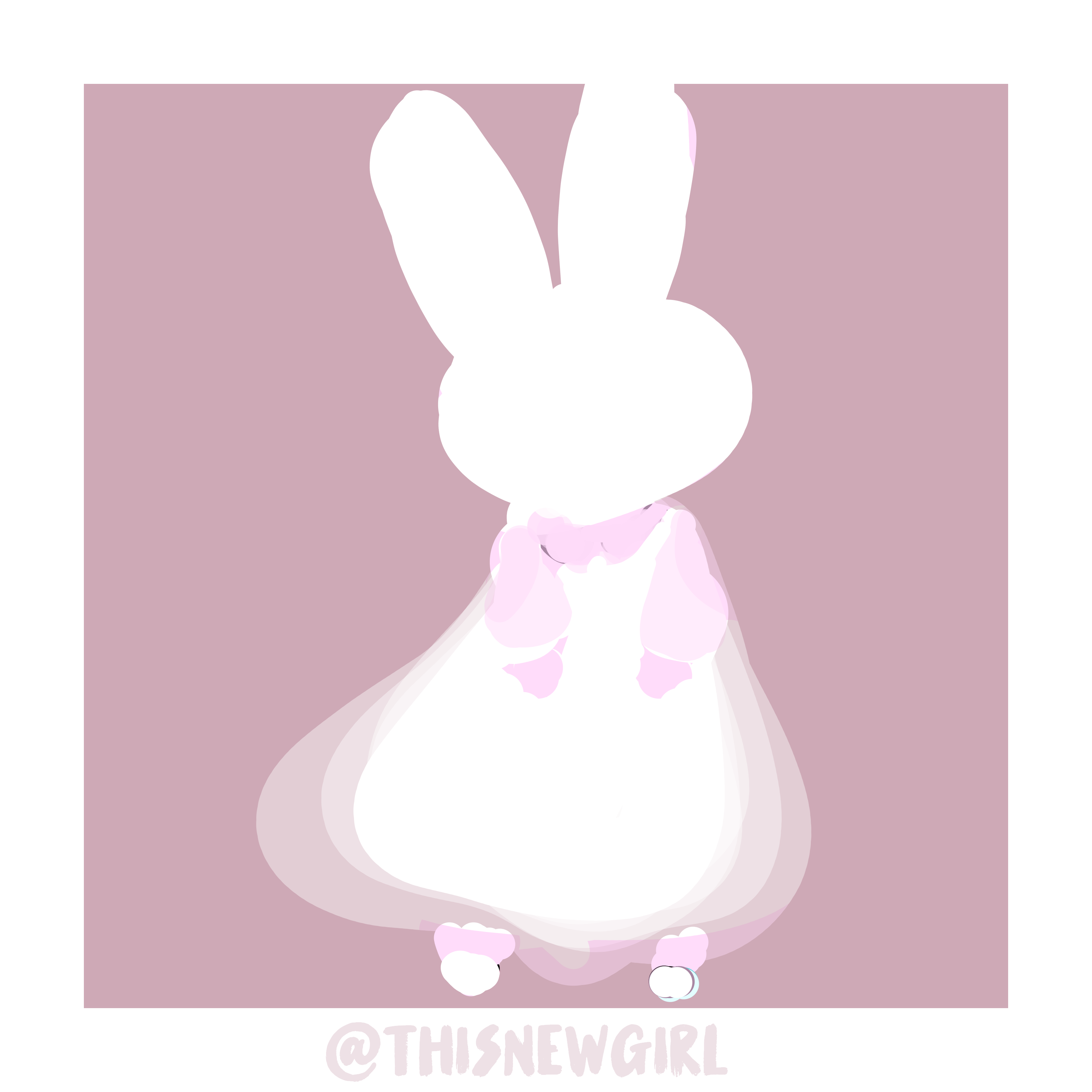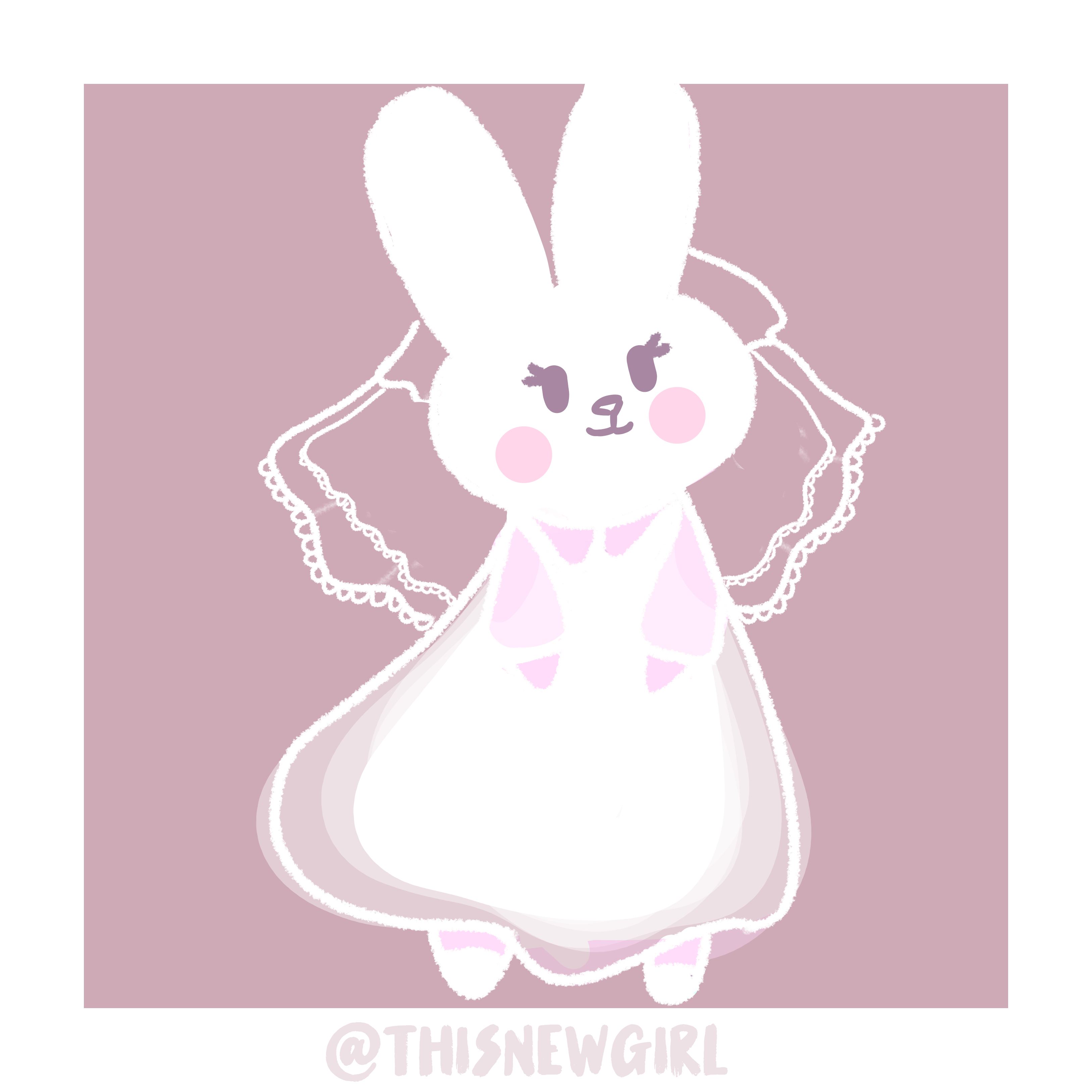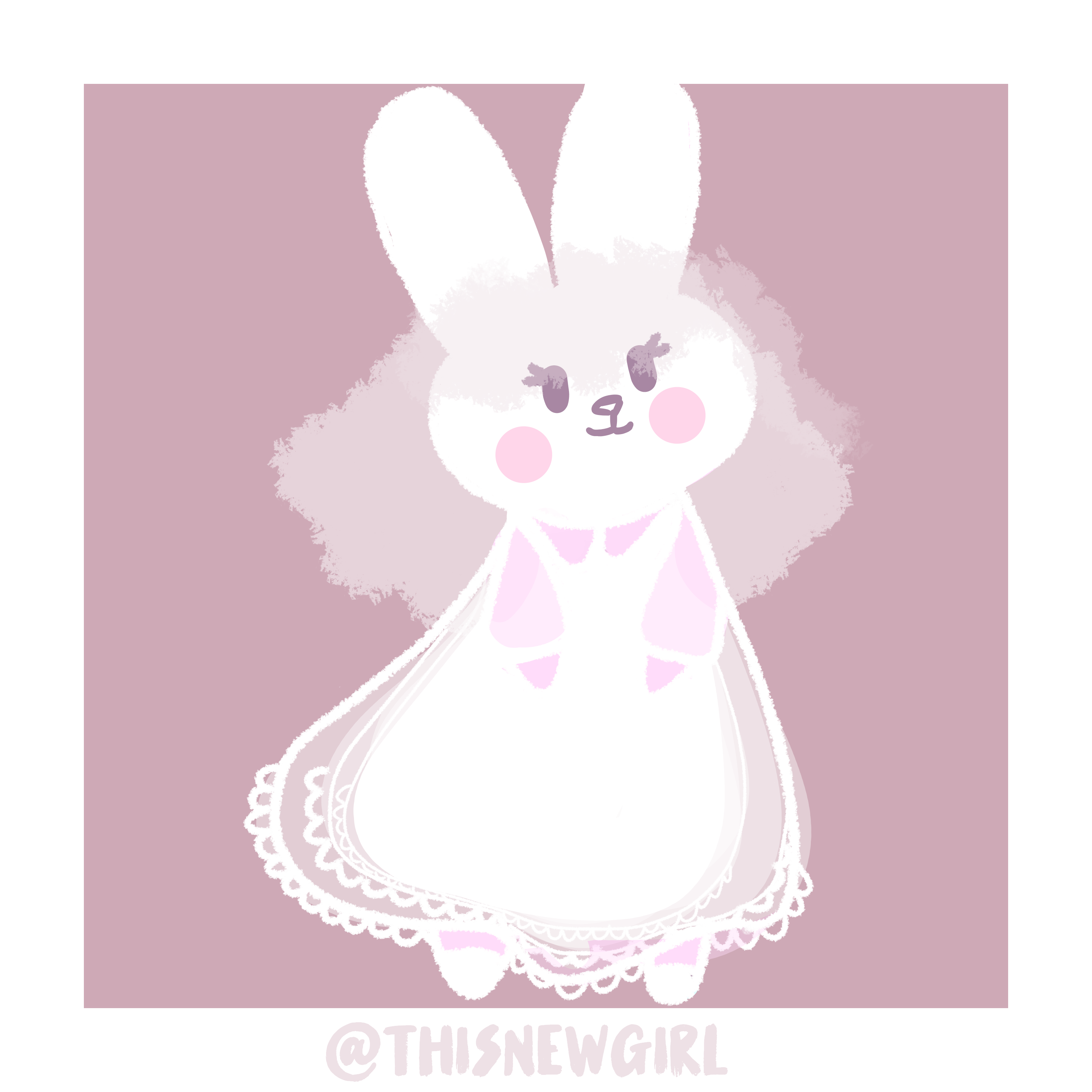 my nsfw illustration twitter click here to follow my blogs and support my art!
ℍ𝕚! 𝕀𝕗 𝕪𝕠𝕦 𝕘𝕠𝕥 𝕙𝕖𝕣𝕖, 𝕕𝕠𝕟'𝕥 𝕓𝕖 𝕒 𝕓𝕦𝕥𝕥 𝕒𝕟𝕕 𝕣𝕖𝕒𝕕 𝕠𝕣 𝕒𝕥 𝕝𝕖𝕒𝕤𝕥 𝕥𝕒𝕜𝕖 𝕒 𝕝𝕠𝕠𝕜 𝕒𝕥 𝕞𝕪 𝕠𝕥𝕙𝕖𝕣 𝕡𝕠𝕤𝕥𝕤! 𝕐𝕠𝕦𝕣 𝕧𝕠𝕥𝕖 𝕙𝕖𝕝𝕡𝕤 𝕞𝕖 𝕘𝕣𝕠𝕨, 𝕕𝕠𝕟'𝕥 𝕗𝕠𝕣𝕘𝕖𝕥 𝕚𝕥! 𝕚𝕥 𝕙𝕖𝕝𝕡𝕤 𝕞𝕖 𝕒 𝕝𝕠𝕥 <𝟛 𝕖𝕤𝕡𝕖𝕔𝕚𝕒𝕝𝕝𝕪 𝕥𝕠 𝕤𝕦𝕣𝕧𝕚𝕧𝕖 𝕚𝕟 𝕥𝕙𝕚𝕤 𝕡𝕒𝕟𝕕𝕖𝕞𝕚𝕔
the links you see below are direct entries to each of my posts
my last post: a portrait of: 𝕱𝖆𝖇𝖎𝖎 𝕻𝖚𝖋𝖋𝖑𝖊 sunset aesthetic
click here if you wanna see my recent post
𝕱𝖆𝖇𝖎𝖎 𝕻𝖚𝖋𝖋𝖑𝖊 𝒟𝒾𝑔𝒾𝓉𝒶𝓁 𝒹𝓇𝒶𝓌𝒾𝓃𝑔🎀𝓂𝓎 𝒻𝒶𝓋𝑜𝓇𝒾𝓉𝑒 𝓎𝑜𝓊𝓉𝓊𝒷𝑒𝓇 🎀 𝒹𝓇𝒶𝓌𝒾𝓃𝑔 𝓅𝓇𝑜𝒸𝑒𝓈𝓈
🍑progress today July 21/ 2020 #2 🎟 the wolf and the lady 🐺
Digital Art// Quick drawing of a bunny in hot day summer
weird and cute commissions~ making cute nsfw art for stickers ALERT NSFW CONTENT